2016 has not been the easiest of years for the world. It feels like we are in a time of fast-moving change, which can be a brilliant opportunity, but can also feel troubling, as there seems to be less certainty about what the future might hold.
Amongst all of this we wanted to take the time to reflect and be thankful for the great progress S.A.L.V.E. was able to make in the last year. We wanted to share and celebrate these thoughts with you as a great way to kick off the new year.
16 reasons to celebrate 2016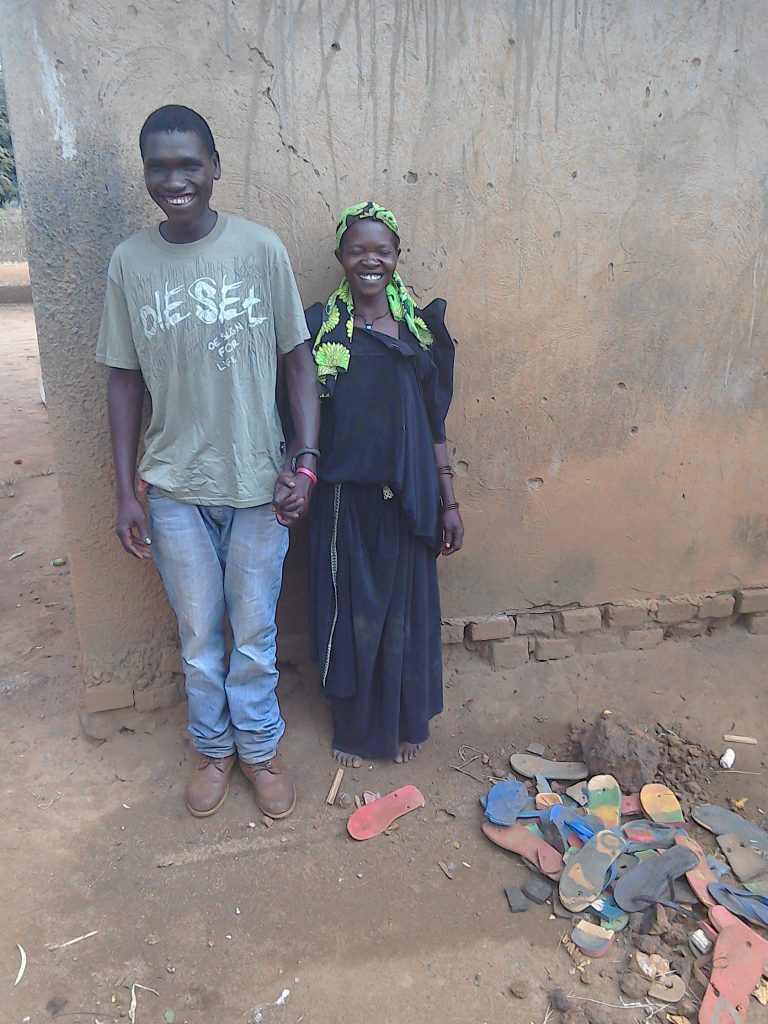 1. 45 more children, are not just safely off the streets, but resettled back home to their families.
This is the highest number of children we have ever helped to leave the streets in one year. We are grateful that increased support for our work is meaning that we can have a bigger impact in supporting children to change their lives for the better.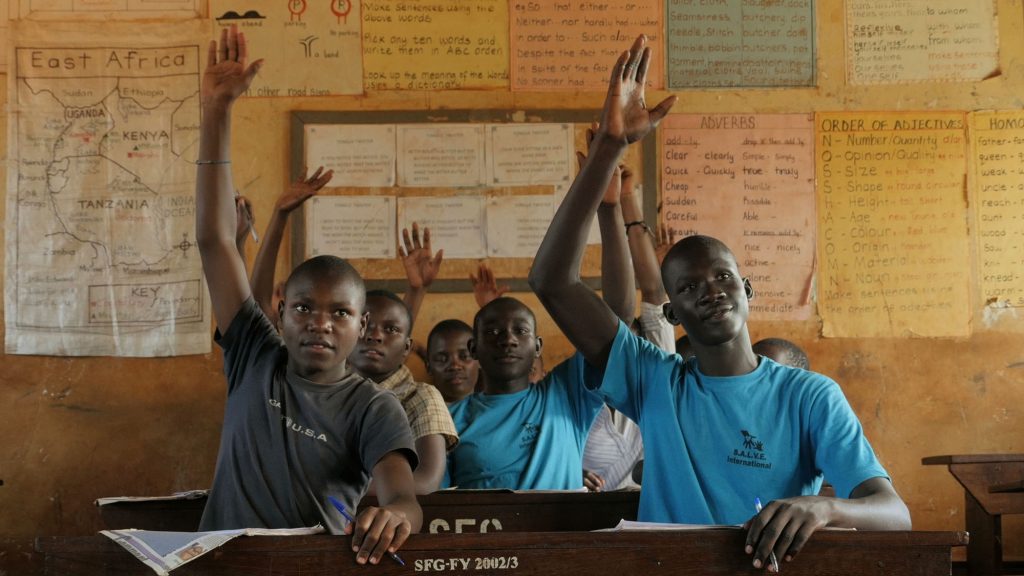 2.  71 children have developed themselves through education.
We are passionate believers in education. The chance to explore your curiosity and develop your mind is vital to allow everyone to live up to their potential. We are delighted to have supported more former street-living (or at very high risk) children than ever before to go to school or access vocational training.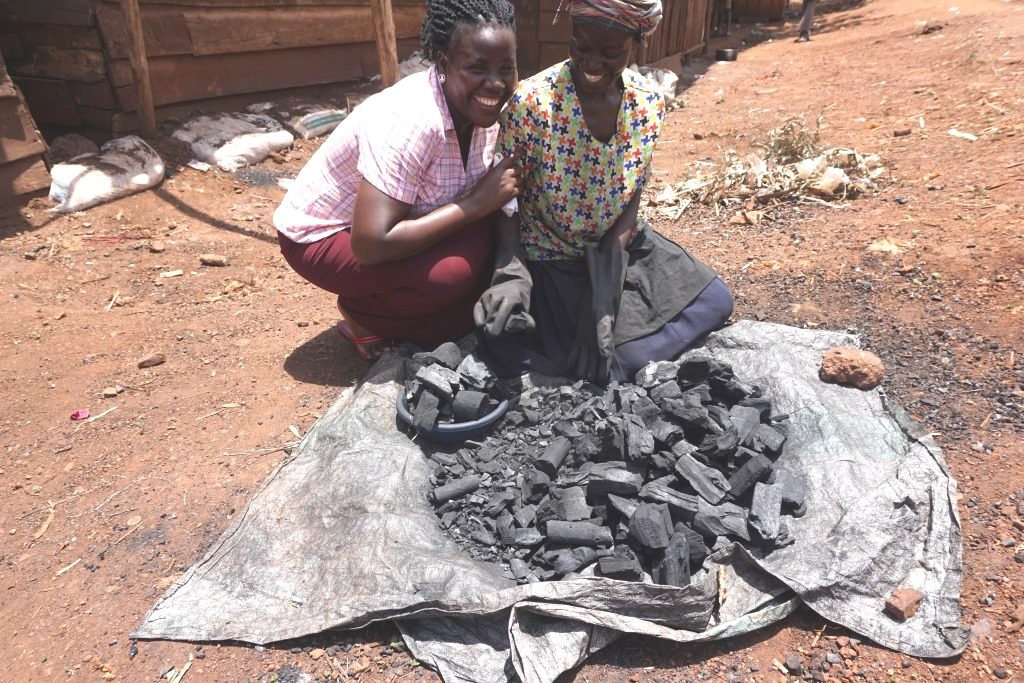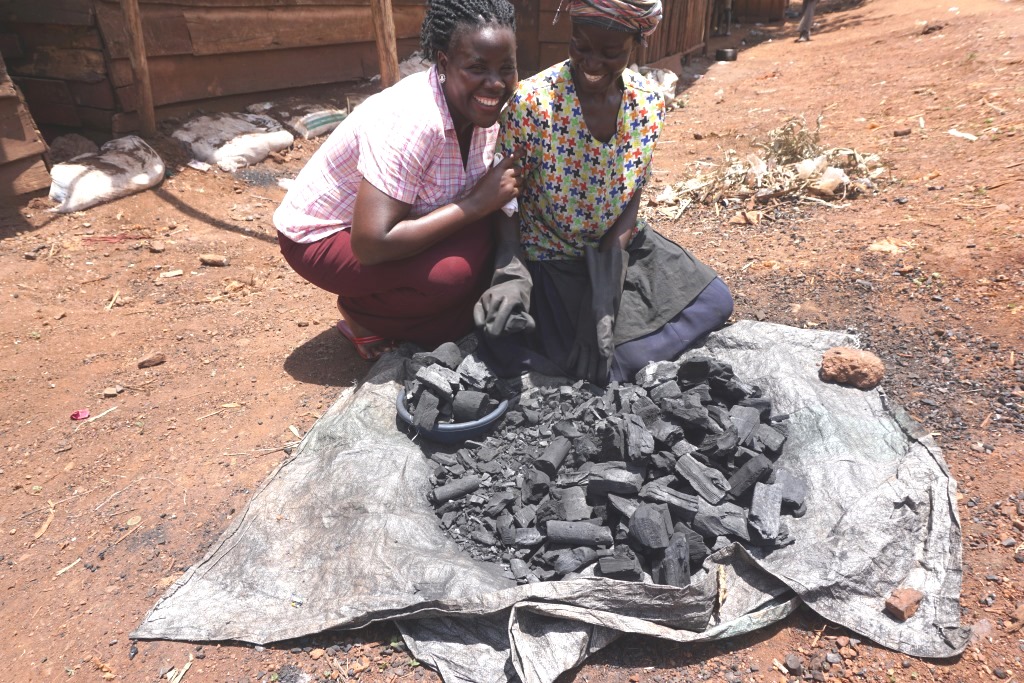 3. 15 families started a small business, with 10 more being prepared to be started in Jan/Feb 2017
If poverty was a driver for one child in a family to run away to the streets, then resettling them home without changing that situation is unlikely to be successful long term. Empowering the family members of the children with business skills, mentoring and start up capital means that they can care for their family. Every successful business helps to prevent more children from needing to live on the streets.

4. Our new Drug Rehabilitation Centre has been finished
This is our biggest and most ambitious building project to date. We are so happy to have our specially designed building ready to start this much needed programme in 2017. The new programme will allow us to support some of the hardest to reach children who are using drugs as a way of coping with the difficulties of living on the streets.

5. Our amazing new playground and sports pitch is constantly in use
The children told us we needed to develop more outdoor play opportunities for them to use at our main site. In partnership with East African Playgrounds, the children were given the chance to design the playground of their dreams. It is now in almost constant use and brings together children in the community and children under S.A.L.V.E.'s care to play together.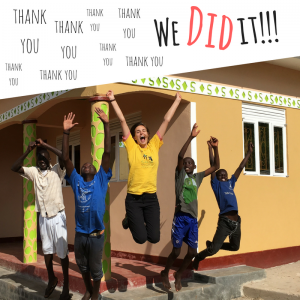 6. Our Emergency house was completed and has already saved one mother's life
This family home, built on our site, allows us to offer support and care to families in emergency situations such as health emergencies. If someone in Uganda gets ill they rely on their family to care for them and nurse them back to health. Our new service means that single parents without that support network will have a place of support and care to recover and get back on their feet. Mama Ian weighed only 34kg when she came to stay with us and the doctors predicted she might not make it. Her children were doing their best to care for her, but it is a giant burden to place on young shoulders. We are over the moon that she finished the year back on her feet, in her own home with her formerly successful charcoal business restarted.

7. Our Team Uganda partnership with Manchester University grew and increased its impact
Our second year of partnership with Manchester University meant that a team of 21 talented volunteers from the UK and Uganda worked together to grow our impact. They converted our barn into a hall, researched business opportunities for us in Uganda, developed network maps of services available in 3 communities and ran a brilliant education camp. It was also great to have the plastic bottle classroom built by the previous team featured in Permaculture magazine to inspire other projects all over the world.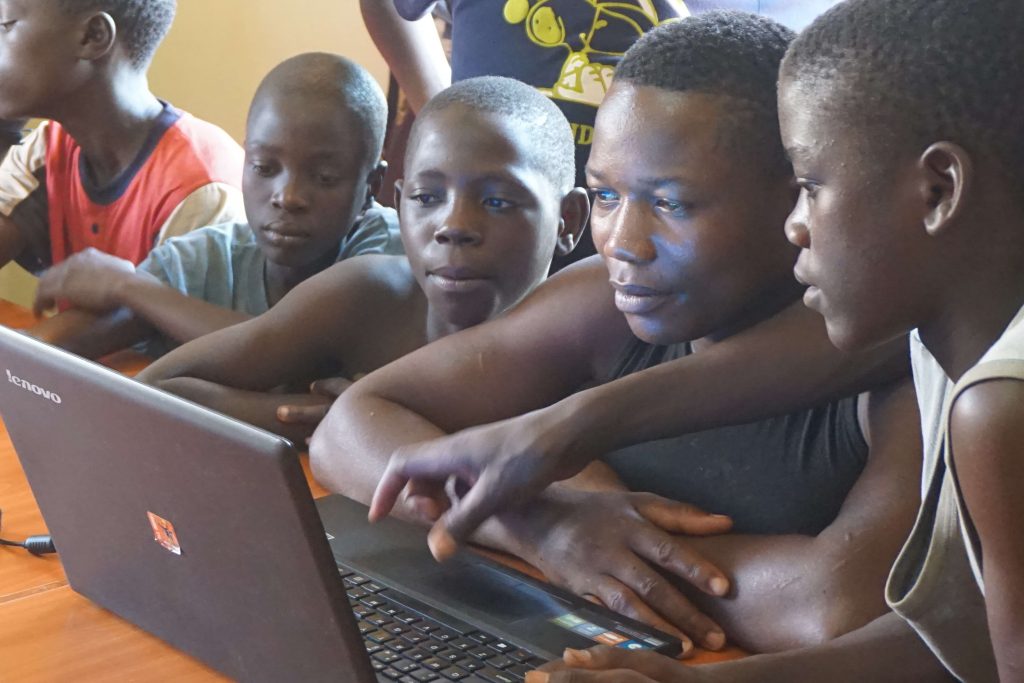 8. Our Inequality Question project has been joined by friends in over 20 countries across 5 continents
The Inequality Question is a really exciting project to empower children on the streets to use their experience of inequality to lead a global debate. The children's monthly debate topics have attracted input from 5 continents. Many people went on to take inequality challenges to take the ideas one step further. Sam's blog about his experience was even featured in the Guardian and BBC for the creative approach taken to challenging gender inequality.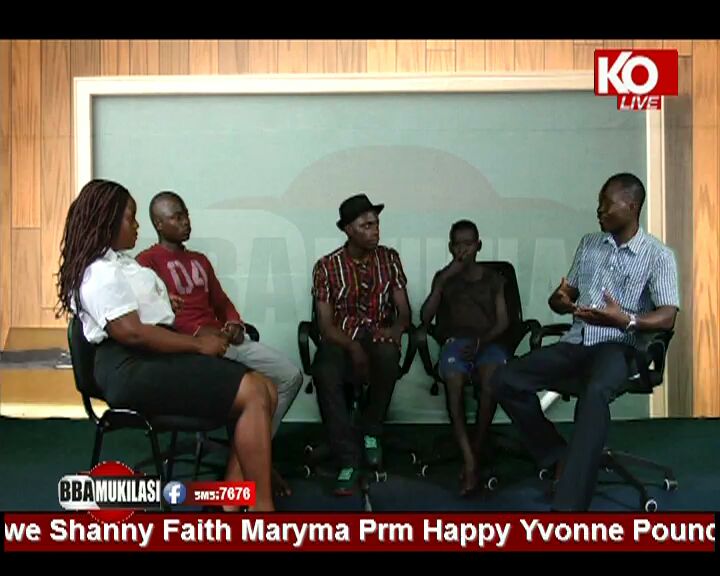 9. We've been challenging negative stereotypes and attitudes towards children on the streets in Uganda

We were able to provide more opporitunites than ever before for children to share their stories and ideas to the wider community, through appearing on Ugandan TV and Radio. The children also produced their own newspaper "News from the Streets" for a second year running. We've also been doing more work with the police to increase our partnership with them so that children can be referred to our care rather than jail if they are arrested for being homeless. Just before Christmas we had 7 children refered to us, making sure they spent Christmas in a safe caring home rather than prison or the streets.

10. We've been exploring resilience through music and dance

We were delighted to be selected to join the Building with Bamboo project exploring resilience with children on the streets for the next two years. This year our focus was on music and dance to help children reflect on how they are overcoming difficult situations in their life. Watch one of their inspirational community performances here. Keep an ear out for some incredible rap songs written and sung by the children.

11. We got more opportunities to share ideas and develop partnerships with friends across the world
We believe that we will be able to have bigger influence by working in partnership with others. This year we had a historic opportunity to consult with children living on the streets of Uganda and feed their ideas into a new General Comment being developed by the UN specifically around their rights.
We also got the chance to share ideas with people working with street connected children from all over the world at the Breaking the Cycle conference in Tanzania. Closer to home we were happy to host Jean-Bosco from Kimbilio in Congo and could have talked for years comparing the work we do in our different contexts.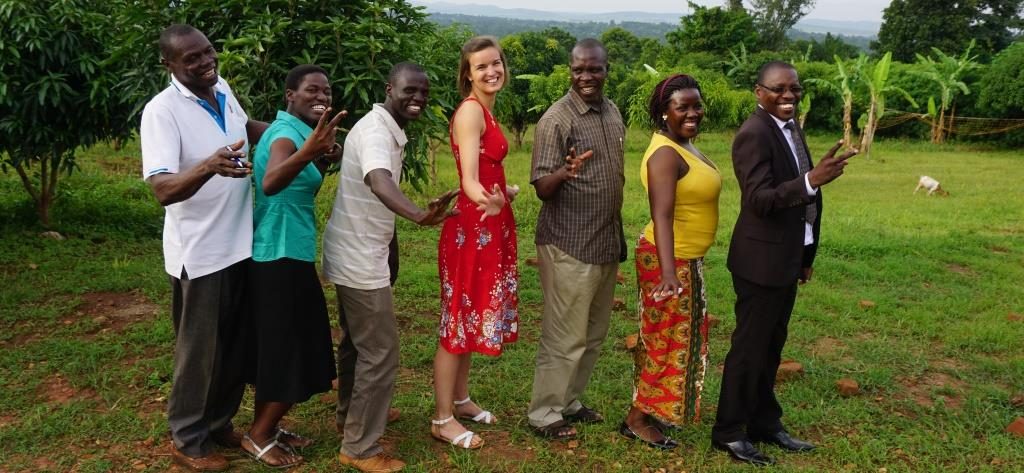 12. Our hard working, passionate team of staff and volunteers has grown
In both the UK and Uganda we have been privillaged to work with some brilliant new volunteers this year. We are especially excited to have grown our board membership, to make sure that we continue to receive excellent advice and support in our governance.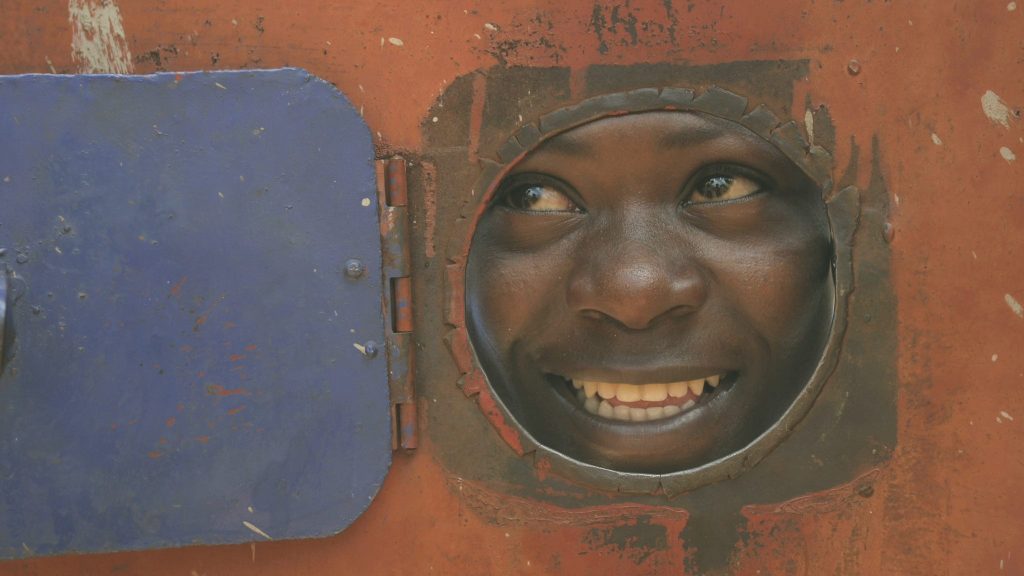 13. Our amazing new video received glowing reviews (and has been shortlisted for an award)
Huge thanks goes to RAW Productions for selecting us as their first small charity to have a professional quality video made for free so that we can better share our story about why our work in so vital. The video is so good that it has been shortlisted for a Charity Film Award (so please keep your fingers crossed).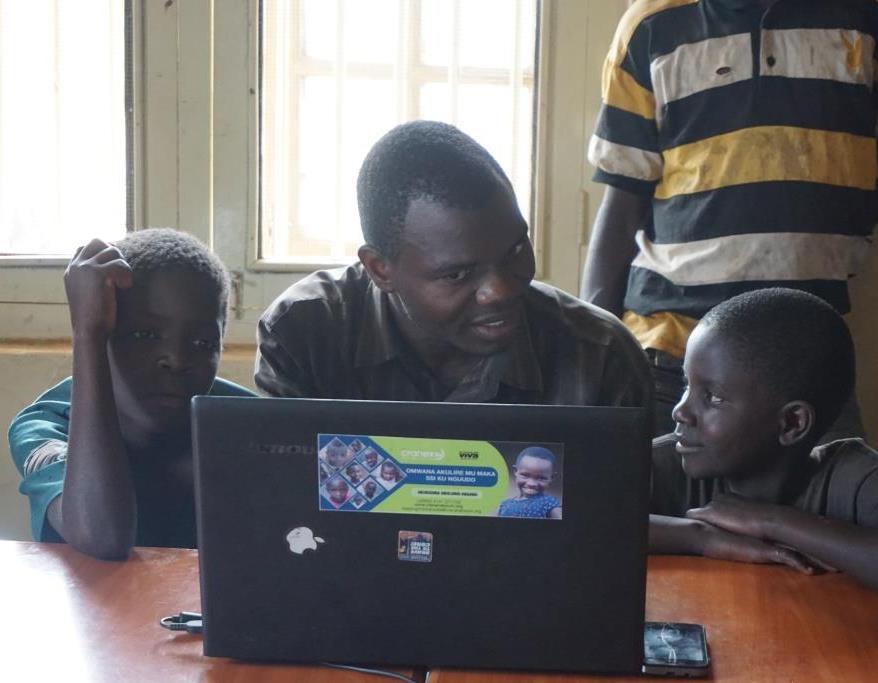 14. Our new responsive website makes it easier for people to join us in changing children's lives
Technology is changing at a rapid pace, and our old website was great, but not mobile friendly or able to take advantage of some of the new features available. Paul Mosley kindly volunteered his expertise to develop an amazing new website to help us to better spread the word about our work with children living on the streets. The fact it's more mobile friendly also makes it more accessable as many people in Uganda access the internet by phone rather than computer.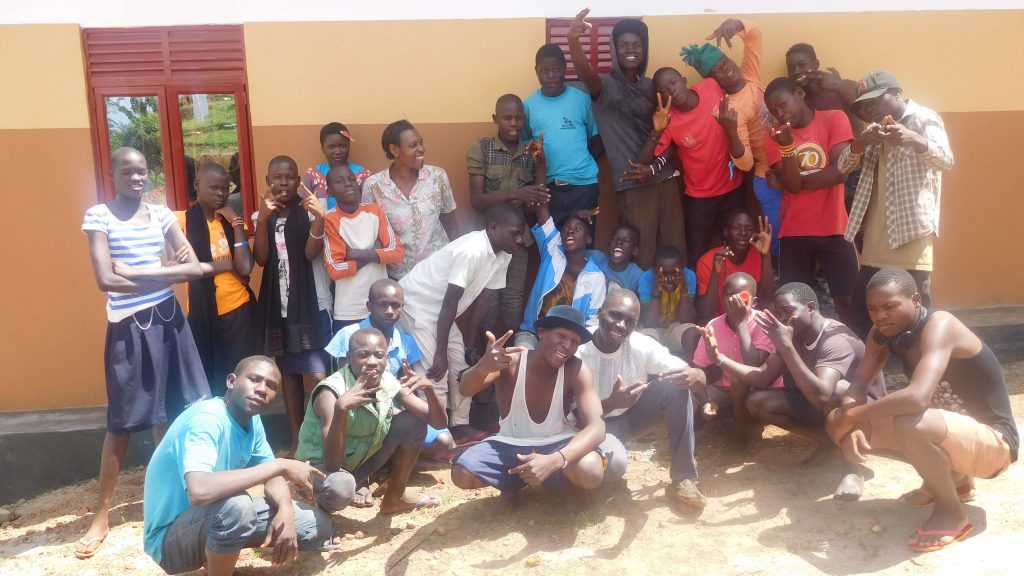 15. We survived despite a fluctuating exchange rate
The fast paced political landscape we live in has meant that the exchange rate between the UK and Uganda has been quite badly affected this year (down up to 20% over the course of the year). This may have delayed some of our plans (such as starting our Drug Rehabiliation Programme), but didn't stop us from increasing the number of children who were able to leave the streets with our support this year.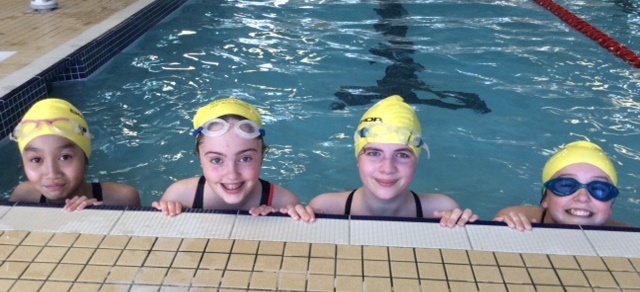 16. All the fundraising and financial support we were given to make this happen

We are very appreciative of the support you have given us. Special thank you goes to everyone who has donated or taken part in one of our fundriasing events like the Peak District Challenge, or put on their own fundraiser like a S.A.L.V.E. shop party in the last year. All of these achievements listed here wouldn't be possible without your belief in us.
2017 is now here and we are optimistic
We work with children who have experienced some of the worst trauma you can imagine while living on the streets. Their ability to not just survive, but to thrive and overcome those challenges is a huge inspiration to us all.
With hard work, determination and by continuing to grow our global family of supporters and partners, we believe that together we can make sure there is no street called home.

Thank you again, from the bottom of our hearts, for everything you have done to support S.A.L.V.E. to reach this far.
Please get in touch to discuss how you can get more involved: nicola@salveinternational.org or find more inspiration here.