As another year begins, it is an exciting time to reflect on all the amazing achievements of the year gone by. Sometimes you can be so busy taking action, that you don't make enough time to celebrate your successes!
2017 has been another incredible year for S.A.L.V.E., thanks to you, the amazing global family of supporters that we are privillaged to work together with.
Here, in no particular order, are just 17 of the amazing things we would like to celebrate with you from 2017 .
1. Starting our innovative Drug Rehabilitation Programme … and successfully resettling the first boys home!
After years of research into how we should run the programme and fundraising to build a specialist centre, it is incredible to see it in action. We are finally able to offer a service to some of the children who have lived the longest and experienced the most trauma while on the streets, children who most people think are impossible to help. We are so pleased to say that some of the first boys are now successfully settled at home with their relatives, and are planning to go back to school this term!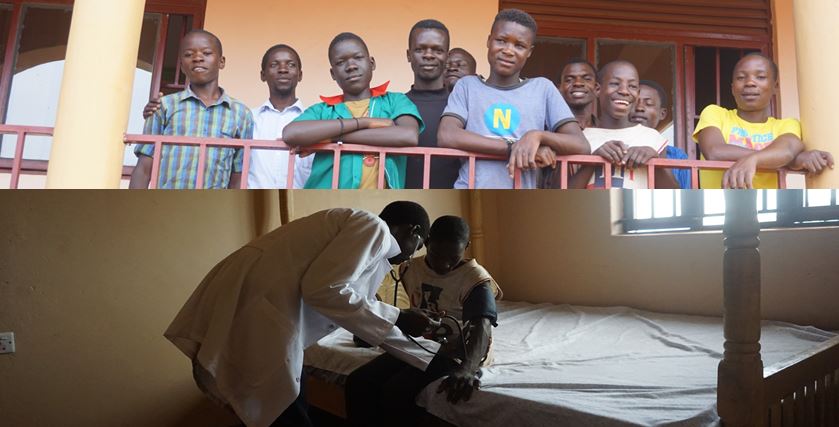 2. Building a giant Rainwater Harvesting System
We bought land on a hill in Uganda and have been steadily expanding the services we offer from the site since 2014. We have been building water tanks alongside the houses, but the water we were collecting was not enough. Thus we were having to truck in water to ensure the children had water for cooking, cleaning, washing etc. We were so happy that Drink Local, Drink Tap designed us an incredible giant rainwater harvesting system to help to make us more sustainable. And since it was built we have not had to have any trucks of water come to refill our site!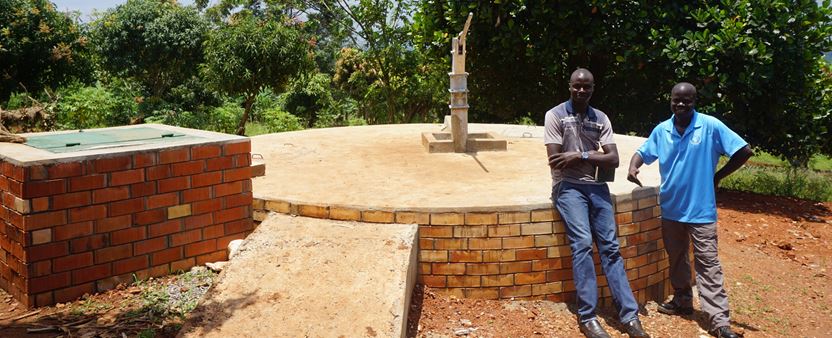 3. Winning a Charity Film Award
We were delighted that the short film about our work, kindly made for us by RAW London, won a charity film award! It was a great chance for more people to learn about the work we do in Uganda to help children on the streets.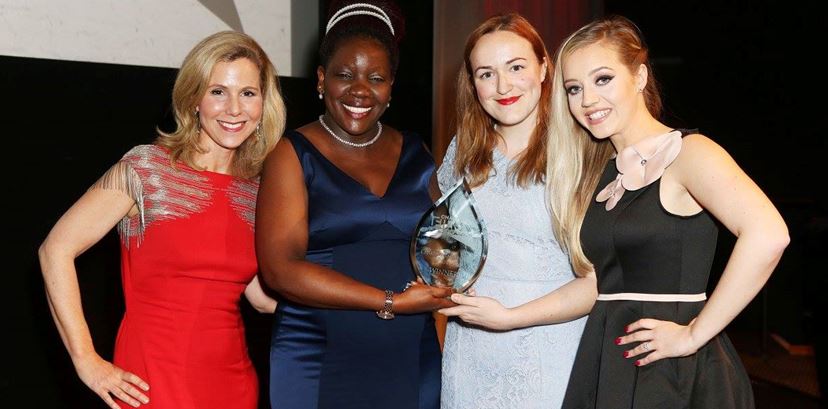 4. Expanding our Peak District Challenge event to raise more money for us and for others!
We are so happy that our annual 5 in 1 mountain challenge in the stunning Peak District National Park has kept growing to raise even more life changing money, not just for S.A.L.V.E., but for lots of other fantastic causes too. In 2017 over 300 people took part and more than 40 people volunteered to make it happen. The event raised more than £10,000 for S.A.L.V.E. and more than £50,000 for a range of other great charities! We can't wait to do it all again in 2018!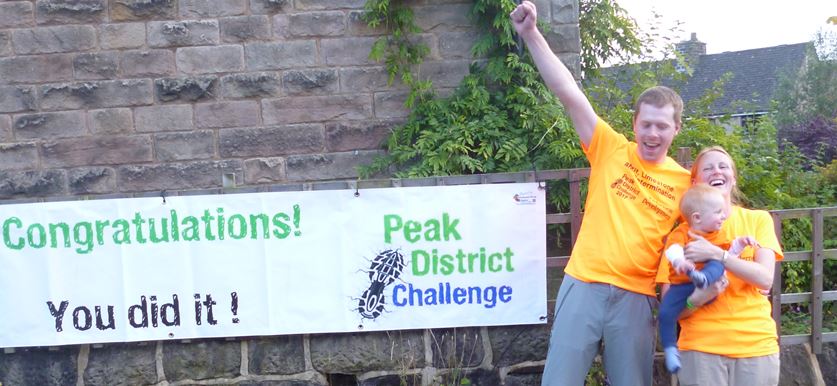 5. Starting our own environmentally friendly cooking briquette business in Uganda
We were so happy after some great research was done by "Team Uganda", our partnership volunteering project with Manchester University and Ugandan volunteers, that we were able to start a viable social enterprise in Uganda. This Briquette cooking fuel project is helping to train young people in new skills, improve the environment by reducing deforestation, and we hope it will grow to help us to raise more funds within Uganda.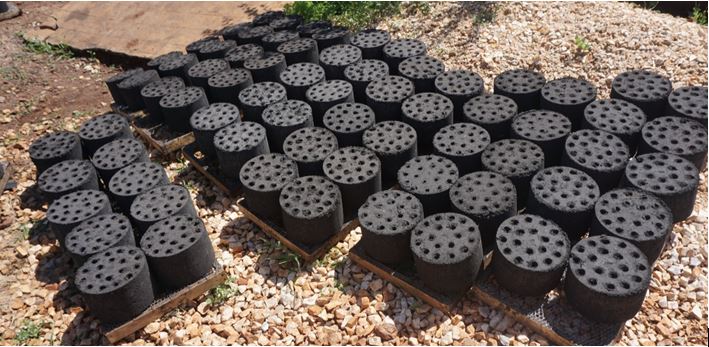 6. The new UN General Comment for Children in Street Situations being launched
We are a member of the Consortium for Street Children who have been working with the UN Committee on the Rights of the Child to help to create new global recommendations to better uphold the rights of children living on the streets. The children we support in Uganda and our staff all had the chance to feed in their ideas, so it was a historic moment to see the new General Comment being launched in 2017.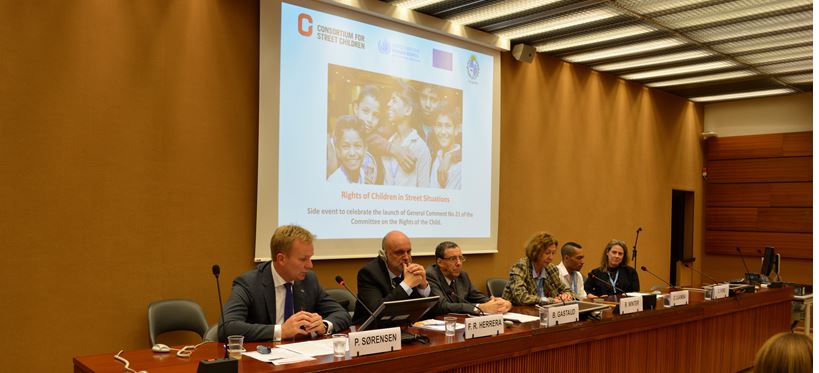 7. We've been learning all about Permaculture farming and Life skills
Education is in our name and we want to make sure that while children are in our care, as we prepare them to return home to their family/ community, they learn as much as possible. This year we have expanded our S.A.L.V.E. Learning for Life syllabus and started to train the children in Permaculture farming!

8. We improved our road
Our dirt road was becoming very dangerous whenever it rained, especially since we are on a hill and we needed trucks to come up and down it for our new briquette social enterprise. Now, thanks to some fantastic fundraising, it is much better and really helping us to be able to do our work safely and on time and to be able to grow our briquette business.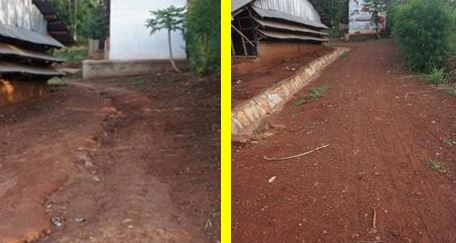 9. We helped 44 more children to leave the streets and go back home
Thanks to the generous support we received we have been able to increase the number of children getting residential care with us at our Halfway Home, Emergency House and Drug Rehab Centre. The support and care received by the children helped 44 children be able to be reunited with their families in 2017. We will continue to follow up with them to try to ensure they settle home well and are able to re-join education.

10. We supported 19 families and youth to start a small business
We want to ensure that families are able to thrive and care for themselves, especially if poverty was the reason their children were running away to the streets. Our small business training, start up and mentorship helps them to be able to do this.

11. We increased our partnerships with the community
We increased our partnership with community members, organisations, schools and the local authorities in the last year so that we can work together to ensure that children don't have to live on the streets. We did this through working together, community performances, research, mapping and advocacy events.

12. We have 76 children in school under our support
Our educational sponsors helped to make sure that 76 children across Uganda were able to get an education in 2017! We are so happy to see the children who were formerly living on the streets get the opportunity to build a brighter future for themselves through learning.

13. We've explored resilience through music, dance, art, sport and drama
We have really enjoyed continuing our global learning project Building with Bamboo, that is led by the Consortium for Street Children, in partnership with JUCONI in Ecuador and C-wish in Nepal. We have been looking at how different members of the community can help children to recognise and strengthen their resilience against challenges they may face in life.

14. The children chose 12 Inequality debate topics to share with the world
Thought provoking topics ranging from early marriage to discrimination, from wealth to leadership, inspiring people from more than 20 countries to join the children's debate. The project is growing and we were delighted to have the opportunity to speak about it at the Children's Global Media Summit at the end of the year.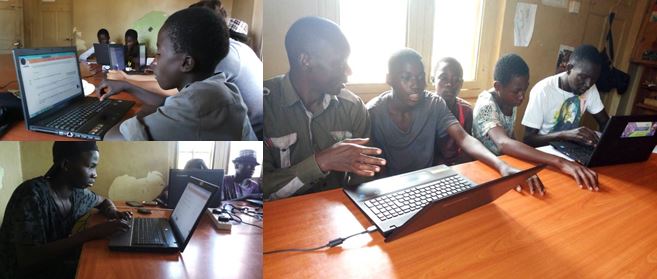 15. Which lead to some fantastic Inequality Challenges
Incredible people all over the world were inspired to take on a challenge which symbolised inequality to them. These ranged from exploring access to healthcare/ medication, water, a nutritious diet, shelter, kindness, clothing and the power to make decisions to name but a few. You can read about some of their experiences here.

16. More vocational skills opportunities
We were pleased to expand our partnership with East African Playgrounds this year so we can offer more formal apprenticeships and internships for young people who used to live on the street to learn welding, building, painting and catering skills.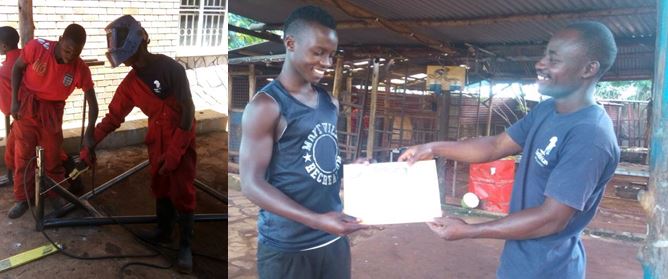 17. We grew our global family of supporters, volunteers and staff without whom none of this would be possible
There just isn't enough space to be able to show you all the amazing people who supported our work in the last year – so here is just a small selection. Webale nyo nyo nyo from all of us at S.A.L.V.E. to everyone who joined hands with us in 2017 and helped to make all these achievements possible.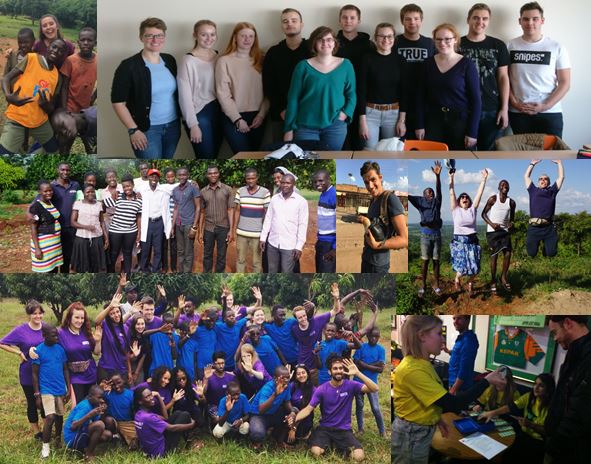 We are now looking forward to 2018 – celebrating our 10 year anniversary and planning for how we can go on to help even more children to leave the streets and turn their lives around together!
Please get in touch if you have any ideas/ feedback to share with us to help to make 2018 an even better year. We would love to hear from you!