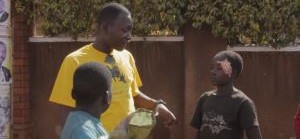 Our S.A.L.V.E. street work team goes for regular street walks within town to meet the children living there to build strong working relationships with them and find out from them the best way to help them to leave the street.
One month ago they found Joel who was very sick and they decided to bring him to the Drop in Centre before taking him to the hospital. They examined Joel and gave him some treatment from the hospital, but there was no real improvement. So we brought him to the S.A.L.V.E. Halfway Home to have a safe place to stay and try to recover and get counselling and care.
He never wanted to go back home at first but in his conversation with one of the street work staffs, he had ever talked about having an aunt living nearby in a community near to Jinja. When we asked him about that aunt, he at first denied knowing where she was but finally agreed with strings attached in that when going there, he was not to reach home but just to direct us there. Being child centered we agreed because we wanted to know anybody who knows him who could help us to support him.
Successfully, the aunt was there but she said she could not accept him home because he had taken long without coming home and he was very sick. She said, 'Joel is HIV positive, he was on treatment before going to live on the street – if he was on the street for 4months it implies that he has not been taking his treatment for 4months'. This helped to explain why Joel was not getting better quickly with the medicine from the hospital.
She accepted to go with us to meet Joel's father in another district.
Going home to dad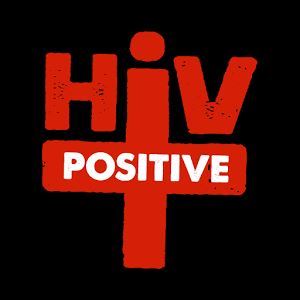 We met his father at home and he was very happy to find his child who had taken long without living at home. We found out from him that he the father is also HIV positive. We kindly requested him to take his son to the hospital for ARVS treatment. The father sheded tears and accepted to stay with him.
Joel accepted to stay at first with his dad, but then later changed his mind as he worried about the stigma of HIV for him and the dad. While at home, we used to make follow ups so as to encourage him and check on him.
The father took his responsibility by taking him to the hospital and he started treatment. Unfortunately, after gaining courage and energy, he ran away from home and went back to street. His father told us about what transpired, we found him on the street. He told us he wasn't able to stay with his dad for now. So again we took him to the S.A.L.V.E. halfway house because it is a safe place for the street connected children as we plan for reintegrating them with their family members. Sometimes a child needs to be resettled several times until they can settle down properly.
Back to the S.A.L.V.E. Halfway House
He is now at the S.A.L.V.E. house, and the different staffs meet him to do counselling with him and show him love. He has became friends to the staffs and to the children who are also staying temporarily at the S.A.L.V.E. halfway house.
We have a new project we are implementing to build Resilience to the street connected and children who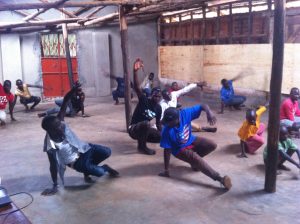 are at risk of sexual abuse and sexual exploitation. Our Resilience champion Alfred comes every weekend together with some trainers to train the children in music and dance and to think about their strengths.
Joel liked the trainings so much, we asked him how feels after he participated in the music and dance, this is what he replied. 'I feel relieved and don't worry much about my life now, i am also connected to my fellow peers'.
We are still working with Joel and his family to help him feel strong against the stigma of having HIV and to ensure that he is regularly taking his treatment and able to go back home for good. It's not easy to have an incurable disease at such a young age.
Thank you for all your support so that we are able to care for children like Joel to have a team of staff to care for him and give him a safe place to stay and help him to rebuild his relationship with his family until he is able to stay with them again.