Hello, my name is Faisal, a teacher at S.A.L.V.E International. I would like to share with you how I managed to help a sexually abused child to be able to cope with her trauma and live a happy life with her parents when she left the streets of Jinja.
What is Sexual Abuse?
Child sexual abuse is defined as 'sexual behavior by an adult or another child including kissing, fondling, sexual intercourse, oral sex, forced nudity, prostitution, photographing, or other behaviours with sexual connotations.' Since children are trusting and look to older people for direction, every child is vulnerable to sexual abuse. The frightening truth is that most of the abusers are either; a relative, neighbour, family friend, babysitter or someone else that the child knows and trusts. At S.A.L.V.E., we are aware that we work with particularly vulnerable children, and therefore we work hard to ensure a child's safety not only when they are with us, but importantly, when they return home as well.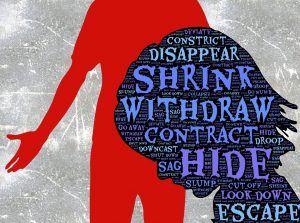 The following are some indicators which arose my suspicion of Josephine* having been sexually abused.
Frequent absence and late arrival to some lessons and staying for a short time.
An extreme reaction to sex education and personal safety lessons.
Denial of friendships with some children.
Isolation from some children.
An unusual change in behaviour and personality.
Short-tempered and always rude to some children.
Withdrawal when touched on the arm.
Reluctance and refusal to do house chores.
Wearing provocative or very little clothing to get a reaction.
Sexual interest and knowledge beyond what is usual for the child's age.
What I Did After Suspecting Sexual Abuse
First, I provided an opportunity for Josephine* to speak privately with me. I said in a calm, matter-of-fact manner that: "Is there something you want to tell me?" "Are you having a problem and need help?" "If you have something you feel bad inside about,  feel free to talk about it."
Due to my kindness, trust, and the interesting lessons I conduct, Josephine felt free to share with me by replying that: "I have something to tell you but you have to promise not to tell anyone," and my response was: "Josephine, since I care about you, I can only promise to help you. I may have to ask aunt to help us. Which aunt would you like me ask to help us?" In safeguarding a child you cannot promise not to share the information since you might need to take further action in the case as a responsible adult and you also should not lie to the child and break trust.

Second, I listened carefully; I did not pressure or prompt Josephine by asking questions. But I allowed her to speak at her own pace. I brought crayons and shading books to facilitate communication. Since it was not easy to make Josephine disclose her abuse, I felt she might stop conversation if she saw me taking notes. Instead, I took them immediately after the conversation. I did not express any anger, shock or disgust when Josephine told me about being molested because she could mistakenly interpret my emotion as directed toward her.
I took the situation serious and showed acceptance, support and care for her. I praised Josephine for telling me about the abuse and offered reassurance that she did the right thing, "This was hard to talk about, but you did the right thing to tell me. It's not fair to ask you to keep that kind of secret."
I also helped Josephine to know that it was not her fault. "I'm sorry this happened, but remember it was not your fault. You are not the one to blame." I reassured her that she has every right to feel safe, and that other children have had similar experiences. I said to her that: "This doesn't make you a bad person. You are a good person and so are the other children have had this happen to them too."
I reflected the feelings and information I heard, and made sure my facial expressions matched what Josephine was saying. The following are some phrases said: "It was scary to have him threaten to hurt you."
"When you were blamed for what happened, you may have been afraid to tell anyone else."
"You tried to tell adults, but they got mad and didn't believe you, so you didn't think anyone else would believe you either."
I truthfully responded to her questions, but didn't make promises I could not keep. For example: What is going to happen? Will S.A.L.V.E. expel me? Are my parents going to be put in prison? "I am not sure about what will happen, but we will be here for you at S.A.L.V.E." I replied.
I followed the S.A.L.V.E procedures based on our child protection policies to forward the case. I kept Josephine informed of all of the steps that we would follow and reassured her."I will call a person whose job is to keep children safe at S.A.L.V.E. This person will come to listen to you tell what happened. Then you will be asked some questions. You must answer them truthfully. Can you do that?" Fortunately, Josephine said "Yes," so I had to reinforce the decision by saying, "Good. That is exactly what you need to do to keep yourself safe."
As soon as possible, I reported the information to the appropriate authority; we made a quick action plan and the case was opened against the abuser. Along with Aunt Brenda, I continued to counsel Josephine so that she could feel free, comfortable and safe. We kept the meetings with Josephine confidential from those who didn't need to know; we did not mention or share them with anyone who was not professionally involved. We treated her normally, showing her the same respect and care shown to every child brought at S.A.L.V.E. land.
Through learning for life lessons, I helped Josephine to meet her basic psychological needs to feel accepted, safe, secure, and have a sense of belonging. We validated her by noticing and commenting on her positive contributions. I made sure there were follow ups to ensure that Josephine received support and assistance from S.A.L.V.E. and as I write this, Josephine is happily resettled with her parents and away from the streets of Jinja. She is back and studying in primary school. She has a support network she can speak to about her traumatic past and knows what to do in case something happens to her again or she witnesses another child being abused.

It is hard to have to work on such a case, but I was happy to be so trusted by Josephine that she could come to me for help. Sharing your problems with people you trust is a key step in being able to deal with them and move forwards with your life.
*Josephine's name has been changed in this public space to protect her identity.