First I would like to appreciate our readers and supporters for giving time to read our blogs to learn more about our work.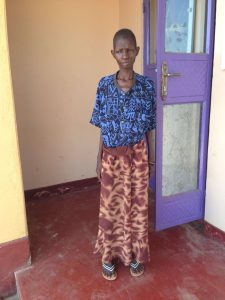 This one is about Mamma Ian, a single parent to six children, who currently feels like she was given another opportunity at life. A chance to put right the affairs of her life and at least to leave her children on a solid ground, a place she would not have left them if she had passed away when she was very sick.
We [S.A.L.V.E.] met Mamma Ian more than three years back through one of her sons who had ran to the streets of Jinja due to the different hard situations that he was going through at home and according to him home was no longer right for him.
Mamma Ian stays in one of the slums in Jinja with four of her children and like any other people in slums anywhere in the world; she has many hardships in life. Mamma Ian did not only start facing challenges when she became a mother, but from her childhood. These challenges contributed to her giving birth too early and with different men making her vulnerable to many health problems.
Mamma Ian's parents were not together when she was a child. When her father found out her mother was pregnant, he was not ready to take up his responsibilities as a father and disappeared. Mamma Ian grew up knowing only her mother and she did not know much about the dad apart from the basics like his name and tribe. Mamma Ian grew up seeing her mum struggle to put food on the table and as she made 12 years the only gift she could give the mum to thank her for being able to take care of her was to offer herself to work as a maid so that together with the mum they can be able to pay house rent and other basics. Sooner than expected Mamma Ian's mum passed away from a long term illness.
This left Mamma Ian in the hands of whoever cared, or in her case, those that saw an opportunity to exploit her and that is how she began her journey of being a young mother to many children, putting her at risk of many diseases. Along the way Mamma Ian could not understand really what did she ever do to deserve this in life, when she could sit and look back at what her mum went through with her and how she ended up dying prematurely and imagining that she herself was going to follow the same footsteps as her mum went through, she could not find proper answers. Each day when she could look at her children with no man there ready to be a daddy to her children, she got scared the more and all these contributed to her bad health until she was too sick to the edge of dying.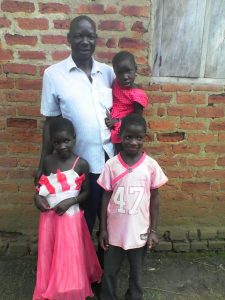 With our regular follow up to we were able to find her and rushed her to hospital where she was admitted for almost a month and still under our care since there was no relative that we could find to come in and support her. We referred her to our emergency family house which was not yet fully ready to use, but due to the need available we could not wait for all things to be in place since she needed to be close to her children and also to be secure that her children are safe. At the emergency family house she received proper counseling from different trained social workers, regular medical checkups and proper nutritional menu which helped her to regain her strength. It was during this time that we were able to trace one of her ex-husbands the father to her twins. This helped her to feel happy and secure for a little while, but sadly this did not last for long as soon after, we were informed about the death of the father to one of her older children and that bad news pushed her to the wall again. But this time she was able to pull herself together quickly for she knew she had a big responsibility to fight and make sure before her last breath on earth her children are safe and they can live without bad people exploiting them to their advantage in the same way that she was exploited.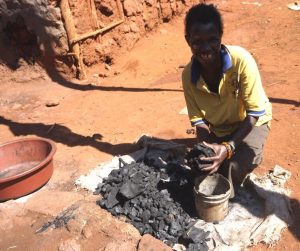 Now strong and healthy again, Mamma Ian is putting in as much effort as she can to see that her children get an education; she visits them at school to encourage them, puts in so much energy into her business and makes sure there is money saved at the end of the month for her children's future and other unexpected circumstances like sickness.
It is amazing to see the difference that proper medical care, good nutrition and counseling and guidance from people that care can make.
Thank you again goes to everyone who has contributed to make sure that we could offer this holistic care to Mama Ian. If you could see the smile of determination on her face now you would see for yourself how that timely care has really turned her life and her family's life around.