This is a story about a hard working, caring young girl who comes from one of the poorer slum areas just outside of Jinja called Masese. She comes from a family headed by a single mother and the child is under our full Educational support of S.A.L.V.E International. She is in primary six at school. We have worked with Jade* for a long period of time and we are supporting her in her education. For as long as we have known her, she has been a very healthy young girl both at school and at home apart from the usual health challenges faced in Uganda such as malaria.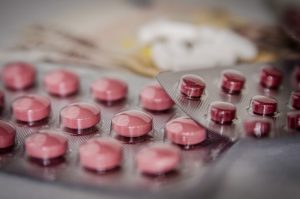 But recently we have started receiving calls from the school administration that Jade is having serious headaches. The school nurse has been trying to give some treatment to her but this only worked for a short period of time. We have taken her to different hospitals and medical specialists but they all tell us the same thing: she has got malaria. This meant that everytime she was taken to hospital, the same treatment is given and yet she is still going through the same situation at school a few weeks after completing her treatment.
Looking for answers
We have spoken to her Mum to find out if she has any underlying health condition the Mother says there are none that she is aware of. Her Mum has been visiting her at school and attending health check up's with her as we were concerned that the headaches could be stress related from missing her Mum but nothing has improved.
Recently, her condition seems to have got worse. We have been getting phone calls from the school to say that she has fainted. The first time, she was rushed to the hospital and attended to by an expert. The doctor informed us that he thought she may have been hit on the head or knocked her head some time back and she was not attended to. He prescribed her some medication and also advised us to share with the school administration about her situation so that they could ensure she was not shaken hard if she fainted and they wanted her to wake up.
Since she started her medication, we expected to see a great improvement but when time went on, her situation seriously worsened. Again we received a call that she had fainted and the school had rushed her to the nearby clinic. The doctor attended to her but also advised us to take her to some clinic within Jinja town that could carry out a brain scan so that they can find out exactly what the child was suffering from so they could treat her properly. We took her to this clinic but unfortunately, we were informed that the CT scanner is down under repair and that we should be patient until its fixed. The alternative is to take her to a clinic in Kampala, the capital city of Uganda which is around 4 hours away.
An answer at last?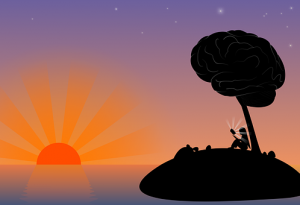 We knew we needed more advice so asked one of our friends and partner organisatons TUSC for their help and advice. They decided to take her to another clinic in Jinja first to see if they had any other ideas on what might be causing the headaches and fainting other than her brain. The idea of travelling to Kampala for a head CT is quite terrifying for a young girl, scared something might be seriously wrong with her.
After more blood tests, the doctors told us that she has typhoid, anemia and low blood sugar. They believe that the typhoid has reduced her appetite causing the low blood sugar/ low iron as she in not eating and in turn, this is causing the headaches and fainting.
We are hopeful that this doctor is correct and that once she has received treatment for this, the other symptoms will disappear.
These situations can be very stressful for a young girl and we are giving her lots of support so that she doesn't feel scared, embarrassed or ashamed of her illness. We want to ensure that she remains in school so that she has a bright future ahead of her and can achieve her dreams.
Huge thanks goes to TUSC for their assitance in this case.