Change is unpredictable. Some people believe that someone can change in one day, while others say it needs a long time for someone to change. In other words, you can't know for sure when someone is to change. But the existence of the word change gives everyone hope that change is possible in someone's life.
Changing mindsets
Before starting to work with S.A.L.V.E International, I thought that all the Drug Rehabilitation Centres must have fences to keep the clients enclosed to stop them running away. This is typical for the adult psychiatric Drug Rehabilitation Centres in Uganda, where admissions are often by force.
To my surprise, when I joined S.A.L.V.E. as the Drug Rehabilitation Programme Manager I was asked to work at a centre without either a barbed wire fence or a wall. I was so suprised.
The idea is that the children who are addicted to drugs to cope with their life on the street are freely choosing to join the Drug Rehabilitation Programme and must make a choice to join the programme and to stay. We don't want to be seen as a jail. So I had to change my mindset about what a drug rehab centre might look like.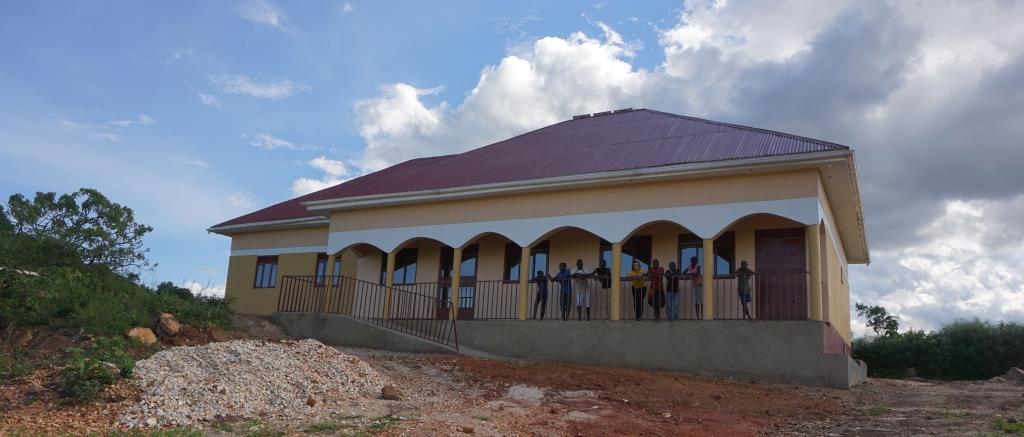 Since the S.A.L.V.E. Drug Rehabilitation programme is new, our hopes are very high. We have started the programme with 6 children and we keep sharing time and counselling with them at the Centre daily to see how they are improving and coping with their new way of living without using drugs and alcohol.
We also keep talking with them about their future home tracing and resettlement to get them used to the idea of returning home and connecting with their families again, because we see that disconnection and not having trusting relationships is one of the factors that can lead to drug abuse. We have also done a lot of work with them to help them understand that the more you use drugs and alcohol, the more you become disconnected from the people who love and care for you. It is essentially putting your life in a cage called addiction which is a psychological and physiological prison.
Reforming bonds – everyone can change
One day, Ivan* one of the children in the Drug Rehab Centre requested to be taken for home tracing to find his family again. We felt happy and thought that the idea had come from all three children who had stayed with us for the last three months.
One morning, Steve one of the staffs at S.A.L.V.E International drug rehabilitation Centre called Mike* and Jack*, 2 boys undergoing rehabilitation and explained to them that one of the next steps for them was to go for a home tracing visit to their families. Although Ivan was also keen, he had a medical problem that had not been resolved so we first wanted to improve his health.
However Mike* and Jack* were both negative about home tracing, yet they had previously been accepting the idea and promising and waiting for such a moment. Perhaps it was the realisation that the time was now that made them fear it. After their chat with Steve, they came to me to clearly confirm whether Steve was serious on what he was saying. After the confirmation, they were so angry with us to the extent that they promised to escape and leave the program if we were serious on starting to home trace them to reconnect with their families.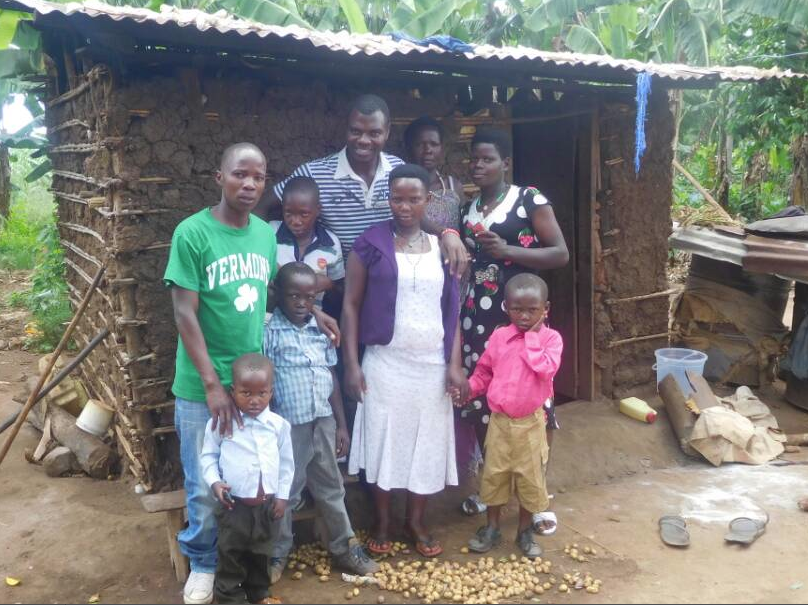 We gave them time to think about the idea of going home for a visit and then talked with them separately and listened to what was making them so nervous about this. One started opening up on some of the things that were causing him not to be worried to visit home.
Mike* said, "though I hate my daddy with all my life due to his bad behaviours, this could not hold me from accepting to go for home tracing with you. But the truth is I stole 700,000 shillings (around £175) from my step mother who was kind to me. I feel ashamed and for that reason I can't go back home".
Mike* had been living on the street for over five years, taking drugs and hated his daddy because he refused to pay his school fees so he couldnt get an education like he wanted. Mike* had tried to work to get fees for himself but couldn't manage to earn enough and so he ran away and ended up on the street since he heard you could make money from there.
After talking to him about how we were to handle the issue between him and the step mother and how important it is to address our past so we can move forwards, he gave me the contact number for his daddy and I called him. His daddy was so excited to hear that his son was still alive. He wanted to talk to him but Mike refused.
I requested his father to get us the number for the step mother, he gave us the number and on calling her, after getting to know that Mike* was with us she started demanding to talk to him though Mike* feared. I explained to her why Mike* was not willing to talk with her but she never minded about my explanation. I told Mike* to just get the phone and say hey to the step mother. Once he got chatting with her, he never wanted to stop. They were all so happy to hear from each other, they talked for over 15 minutes. Since then, Mike* started demanding to go and visit his family. That made my day. I was happy seeing some one's life changing in our hands. That they could overcome their fear, apologise for past wrongs and move forwards to a positive future.
My hope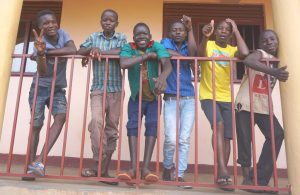 The hope I have for street connected children increases day by day and I continue to believe that all these children can change.
In most cases there is a solvable issue that may be keeping them on the street and we just need to be a little more patient with them. Taking the time to gain their trust and really listen to them.
Getting children off the streets is a good way to go. To me it's like recycling an item which many ignored and thought had no value, but later on nations start fighting to have it.
Since we believe in change – let's join hands together to help many more children leave the streets and drugs, and thus fulfil their potential.