As you move from East to West, or as you turn South or travel Northwards, we see and hear everyone one saying "I am going home". And as I hear peoples statement I remember there are many children out on the street who do not have place for now they call home. People call them "street children", referring to the streets as being their home.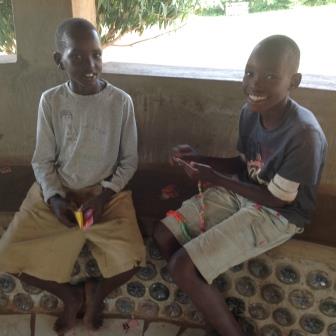 I want to say thank you to the sponsors and friends who have supported SA.L.V.E. to make it possible that the many children who are on the street have the option to meet our caring social workers through our street outreach and then be referred to our halfway home as they make their transition off the streets. A place with a loving environment to help them grow positivity. A place where they have mentors they can call Uncle or Aunt and build relationships with the other children undergoing rehabilitation, relating to them as family where they call each other brother and sisters just as in any other family. All of this helps to prepare them to transition back to their real home and real family.

Everyone in this world desires and deserves a home and we should always make the home child friendly, the centre of relationship building and where love is exercised to its full potential for stable growth and sustainable development in our communities.
Love is what must abound for everyone, and above all the children living on the streets. Thank you for the love you show S.A.L.V.E.