We all experience points in our lives where we face challenges, difficulties and issues. Often, we are told by friends, 'Be strong, you'll get through this', or 'You need to be more resilient'.
Our resilience programme is using radio programmes to help to spread the message and educate people on 'what really is Resilience? Why is it important?' The children loved sharing their life experiences and coping strategies and advising the listeners on what they can do to become resilient in the face of adversity.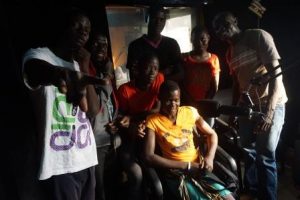 Through our Resilience program we successfully composed two songs to explore resilience. One song is in the local language and the other in the English language. We have been reaching out to thousands of people through the radio stations within Jinja city and even beyond. Their songs have been touching lives of people facing difficult situations and encouraging them to become resilient and bear in mind that 'No condition is permanent".
The street connected children we support have been presenting their music on these famous radio stations in Jinja city. They have two audio tracks titled a 'Good life' and Never lose hope'. Never lose hope is one of the best (and most played) songs in Jinja city right now.
They have been sharing their personal experiences of life on the street, and how they managed to overcome challenging situations of life on the street. Some of them still live on the streets so it's very current news for them to share.
It's not easy speaking to the public through this platform but the street connected children have gone an extra mile to show self confidence by expressing their views through this means of communication on the radio.
Positive Community Feedback
Whenever we have been on air, we have been receiving good community feedback about the songs and how its directly encouraging them to become more and more resilient. One boy we visited in Bugiri, who was formerly on the streets and then resettled by the S.A.L.V.E. team was so surprised to hear his friends on the radio. He told us that he had a lot of anger when he had tuned in to one of the radio stations and when he listened to the song, he had to control his anger because in the song there is a powerful verse that talks about emotional control and seeking for support from the people we encounter and associate with daily in our lives.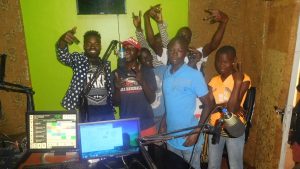 Another caller mentioned that the song is too educative and builds hope in people who are facing adversities of different categories. He said there is a verse that talks about 'Never give up" but work harder and be solution focused. Other recommendations from the people who were listening were that we should make a video for the Resilience song; it's one of the things that the street connected children are thinking of doing. We believe that we shall build resilience in millions of people if and when the video for this song is produced… so watch this space!