Last week we held our annual AGM. We invited children in our educational sponsorship programme and their parents, as well as leaders from the local community from partner organisations. We wanted to share our achievements and challenges from 2016 and our plans for 2017 to get feedback and more ideas from people on how we can best move forwards.
We started the day by reflecting on 2016 and then asked for feedback on how we could build on our successes and tackle some of those challenges in the coming year. We got some great suggestions which we will be using to look at how we can strengthen families to be better able to care for their children in the future.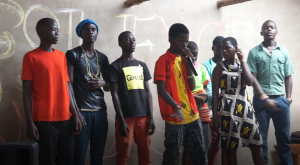 Following this, we had some time to share some of the exciting things we have planned for 2017. These include starting our Drug Rehabilitation Programme, continuing our resilience programme and running an art exhibition in March, opening up our emergency house to family members of the children we work with in emergency situations and starting our own small social enterprise making cooking briquettes, with the hope that we can begin raising some money in Uganda. Again, gathered great ideas on how we could make the most of these new programmes and ensure that we impact on as many children as possible.
The children's council presented their highlights of the year in terms of impacting the activities for children offered by the organisation and their hope that the newly elected council will move forwards with the idea of older children being able to volunteer in the organisation to peer support others to leave the streets.
Following this we had a short speech from the local chairman of the community we are based in, before what had to be the highlight of the meeting, watching performances from some of the children who have been attending our resilience programme. They started with traditional dance and drumming and were followed by the rap music they have composed themselves.
The meeting was rounded off with a tour of our site, a great lunch and lots of fellowship to deepen friendships.
Children's Party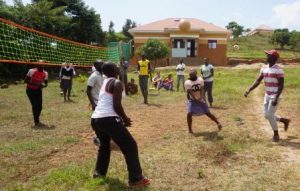 The following day, we held our annual children's party. We played volleyball, had a great treasure hunt, elected the new children's council and appreciated the old children's council, ate a delicious feast, played party games and the children enjoyed getting their Christmas presents!
Webale nyo to all the lovely educational sponsors who were able to contribute to make our party and the presents for the children possible! It is always a great time to be able to catch up with many of the children we work with and celebrate the year with them.
We are very excited to see what 2017 brings for S.A.L.V.E.!