The TV programme 'Come Dine With Me' has become increasingly popular over the past few years so we thought you could put yourself and your friends to the challenge and have your very own Come Dine for S.A.L.V.E. evening. It's a great way to raise vital funds to ensure that we can give more children living at risk on the streets of Jinja the opportunity to have a brighter future.
How it works
In a group of 4 or 5 people (or more if you wish), agree on a series of dates that you will each cook for the whole group.
Each person pays £10 or more for the meal (similar to what you would pay for a meal if you went out to a restaurant for dinner).
Each person should score the host of the night out of 10 based on the food as well as the enjoyment of the night. Score cards are included in our downloadable pack which has everything you need for the night.
Once everyone has taken their turn in hosting, reveal the results to see who the winner of the overall competition is.
The winner receives a bottle of wine (or similar) brought out of the donations made for each meal and the rest of the money is donated to S.A.L.V.E.!
All you need now is your own (very sarcastic) narrator!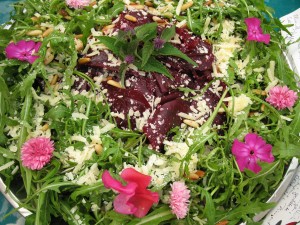 If you wanted to take the competition even further (and raise even more money for S.A.L.V.E.), why not encourage 4 other friends to run their own Come Dine with Me events at the same time, with the 5 winners taking on each other in a final showdown?
If you are interested in running your own Come Dine For S.A.L.V.E. event then please download our information pack and do get in touch info@salveinternational.org and let us know when you plan to run the event! We are more than happy to give you any advice or help that you might need!