Fundraise for S.A.L.V.E. and help give children in Uganda a brighter future!
Why us?
Since 2008 we have been helping to transform the lives of children, supporting them off the streets and giving them the safety they need to learn and flourish.
Our work has:
Ensured children can be resettled to safe, caring family homes

Given children the confidence to trust adults again

Empowered children to break free from addiction

Educated and opened doors for children's futures

Challenged the negative stereotypes about street connected children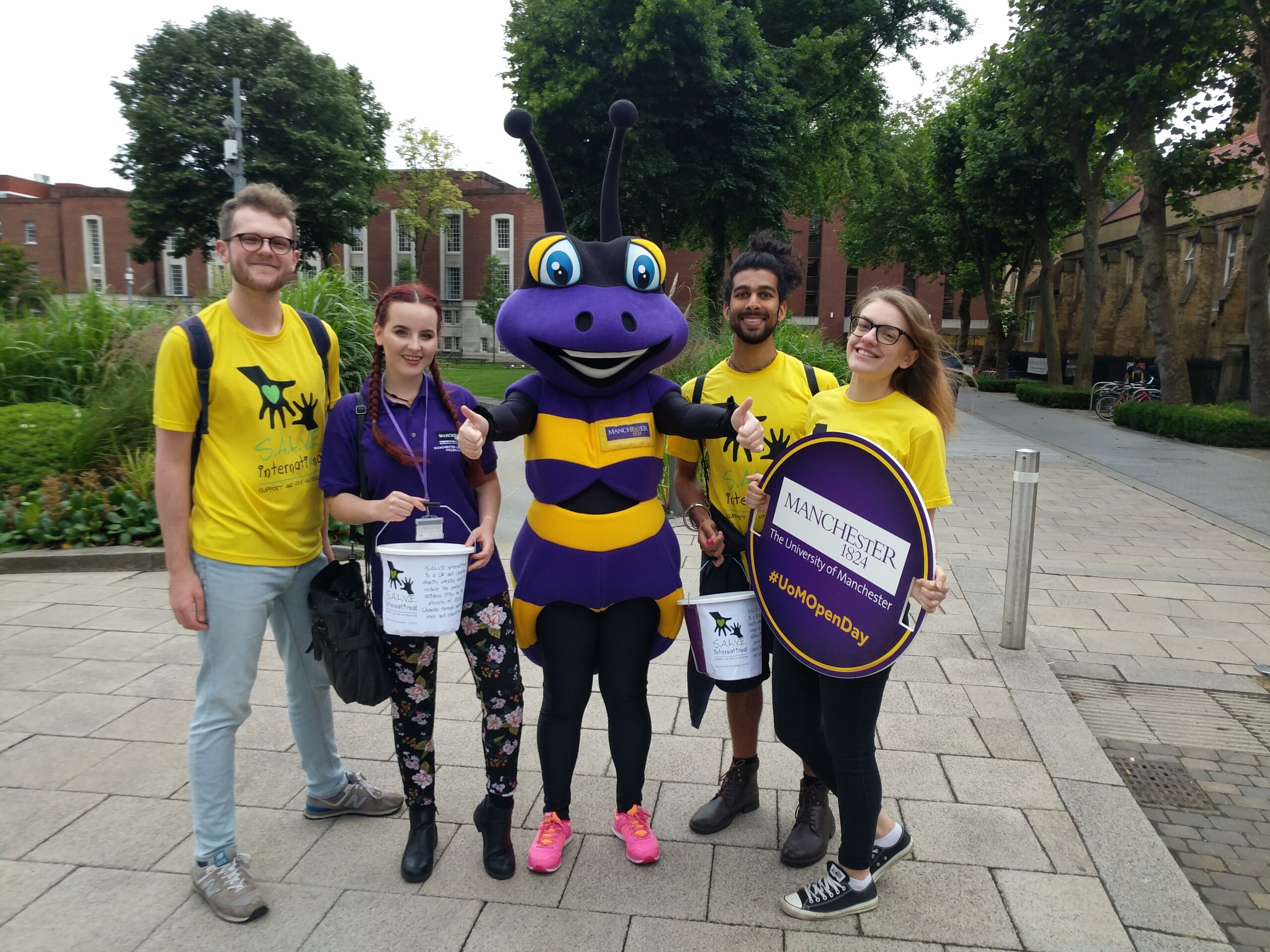 Most importantly, we work to understand each child's individual story and needs, to help reduce the number of children who end up on the streets in the first place. Through counselling, we recognise the importance of emotional and mental health of children. We also believe that children grow up best in families rather than institutions and help to ensure that the children we help can return to a loving family home again.
Become an entrepreneur: Got something worth selling? Sell it for S.A.L.V.E.! This could be cards, handmade jewellery, artwork – anything! Local craft fairs are great places to sell at. 
You could even sell your skills – such as running a Zoom yoga session or offering tutoring on your specialist subject.
£10 to £100: We will give you £10 and one month to make as much money from it: the target being £100! Be as creative as you like – you can even use some of the suggested ideas to help you! 
Bake off:  Love to bake? Why not get a group of like-minded people (or baking rivals!) together and host a bake off. Your friends, family or colleagues can pay to taste and a big vote can decide the winner. 
Virtual cook-along: Is there a recipe people have been begging you to tell them? Why not host a virtual cook-along? Pick a recipe, tell guests what ingredients to buy, and then just use your favourite video calling software to show your guests each step.
Host a supper club: Get a small group together as often as you like to enjoy a meal. The host (can be swapped if you repeat this event) will provide a meal whilst guests pay a minimum of £10.
Ready, Set, Cook: Each pair brings along a bag of random ingredients worth £5. These should then be swapped around the group so that each pair cooks with ingredients provided.
Shave your head or get waxed: If you or someone you know is willing to part with their locks, why not use it as an opportunity to raise money for S.A.L.V.E. Have friends and family sponsor you to shave it all off. Or if you're feeling really brave and you've got some hair to spare, get your chest or back waxed!
Take on a once in a lifetime challenge: Always wanted to abseil down a building, wing walk, throw yourself out of a plane or shout bungeeeee…..? Why not do it for S.A.L.V.E! There are lots of amazing challenges that can be done, made that bit more amazing when done to help children on the streets in Uganda.
New Year/Boxing Day Dip: Brave the icy water near you and get sponsored. You can even do it in fancy dress, or one of our snazzy S.A.L.V.E swim hats! 
Cinema night: Turn your living room, community hall or school hall into a cinema. Just pop in a DVD, connect it to a projector and you're good to go! Have your guests be charged an entry fee – you can decide if the popcorn is included in the price! 
Quiz night: Just like the one at the local pub, only better. Unlock your inner quizmaster and host a night of fierce rivalry between friends and family. Charge a small entry fee and the winning team could get a prize. 
Concert: Organise a concert or a gig. This is especially great for any budding musicians who would be grateful for the chance to perform. Who knows? You may just have an agent scouting them in the audience. 
Coffee morning/afternoon tea: For many people, coffee mornings are a great way to get out of the house and meet new people. If you are a great baker, why not donate some cakes for the event? Family and friends can help out behind the counter by making coffee and teas. 
Easter egg hunt: A great way to give the community a fun time as well as raise money for S.A.L.V.E. Spread the word and have people pay a small fee for entry. Then give them some time to find the eggs you've hidden. If you're feeling really adventurous, you can combine it with other fundraising ideas such as a bake sale, raffle etc. 
Open Garden: If you and your neighbours have an Instagram-worthy garden, why not share the beauty? Charge people a small fee to view all of the gardens. You can even provide some refreshments. 
Join an event: Maybe you want to take part in Climb Mount Elgon? Or maybe you might want to see what other events you can represent S.A.L.V.E at.
The festive season is a great time to change a child's life. We have some great ideas for you, your family and friends, and even your workplace to get involved and make a difference.
5 steps to success

Brainstorm your event. Have a think about an exciting way that you could raise money for S.A.L.V.E. It might be having a bake sale or having a quiz night. You might even want to be brave and do that skydive you've always wanted to do! Our advice is to do something that you enjoy. This will help you be enthusiastic about it, and your enthusiasm will be contagious.

Get in touch with us.

We will be able to support as well as give you advice if there's anything you need to know, for example in terms of legalities and best practice.

Think of a target to aim for. You don't have to make your target massive, but having a goal is a great motivator to work towards.

You might want to set up an

online fundraising page. This makes it super easy for people to donate and follow your fundraising journey. We love Total Giving. 
Lastly promote! Get the word out so that your friends, family, colleagues and neighbours can help both raise awareness about what S.A.L.V.E. does but also to boost your fundraising total. You can do this via conversations, emails, letters or social media.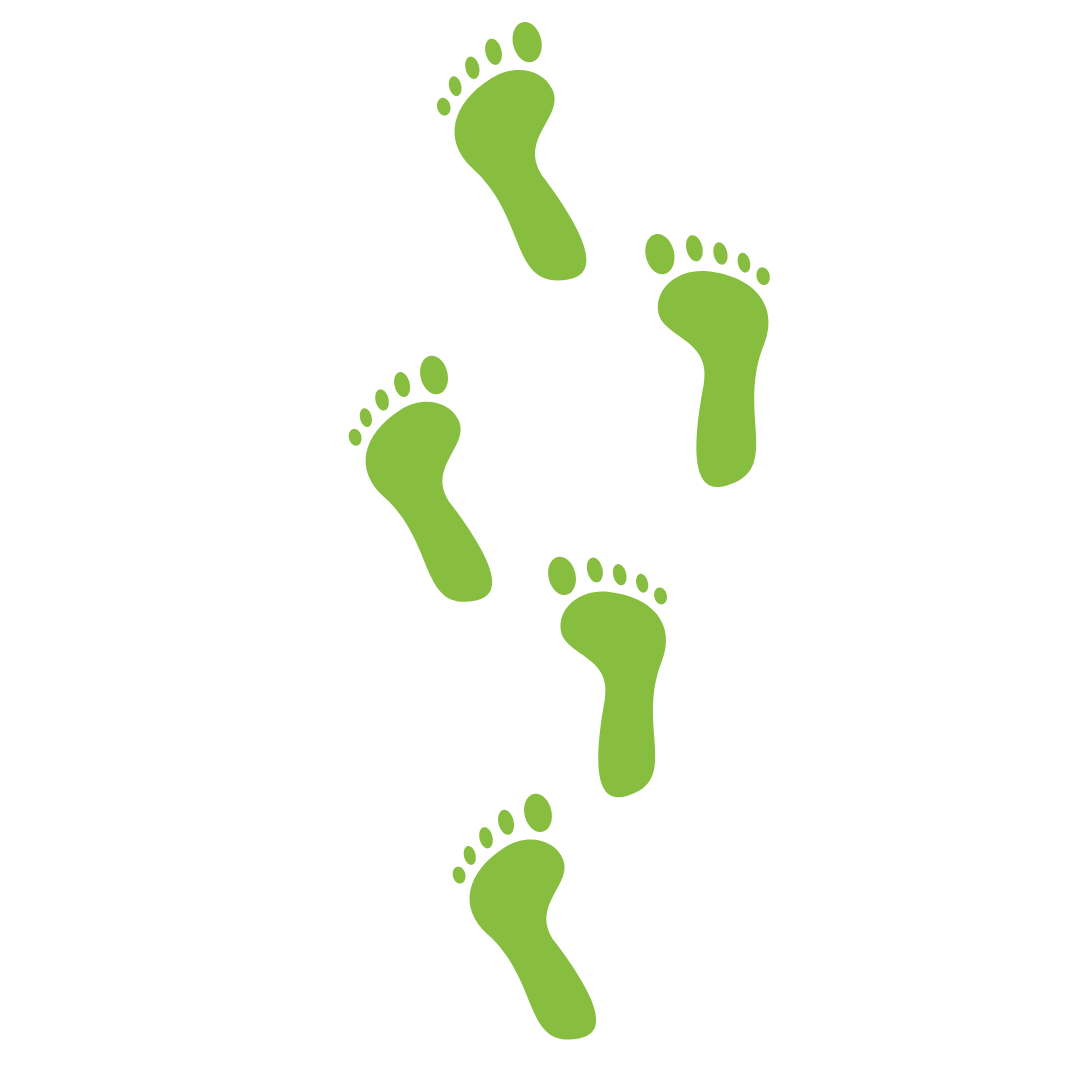 Are you a school that wants to fundraise to help change children's lives?
Click the button for ways you can get involved
Collecting money
Setting up a Total Giving page is one of the easiest ways to collect money online or else setting up a Facebook Fundraiser. If you are a UK taxpayer, Gift Aid will automatically be claimed. Check out our guides below to learn how to use them.
If you prefer to raise money offline please get in touch so we can send you some template forms if needed and our bank details for paying in the money at the end.
Promoting your event
Tell everyone about us:
Seems obvious, but letting people know about what we do will tell people what your fundraising will help to achieve. Tell your friends, family, co-workers, or any local networks you're part of about what you are doing and why.
Social media:
Harness the power of social media to promote your event. With Facebook, you can easily set up an event, share it with friends and invite people. Local groups are also a great way to get the message out.
Make sure to post often about your event. You can even use #hashtags to increase traffic.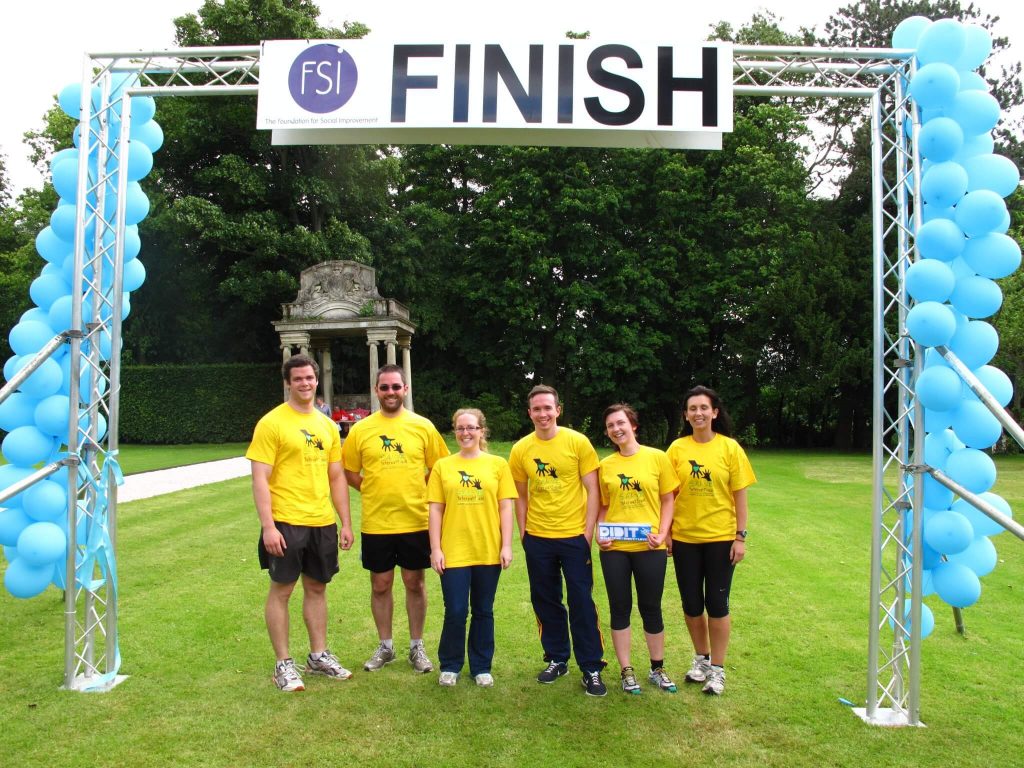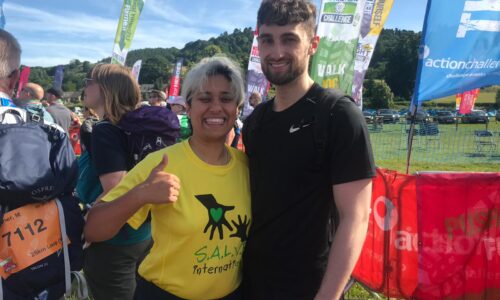 Get published:
Many local papers or blogs would love to run a story on your fundraising campaign or challenge. Especially if your idea is more on the crazier side of things! Not only will you get more donations, but more people will learn about S.A.L.V.E. – win win!

Sponsors:
Depending on your event, you may even be able to get local businesses to sponsor you. They can also help to publicise your campaign or event so that more people can get involved.