Ade* is 12 years old and lives with his father and step mother.
Ade has not always had an easy relationship with his step mother. She used to make him work around the home all of the time, giving him very little food.
Because he was hungry, he began stealing from the family and selling what he had stolen to earn enough money to eat. Unfortunately, when his father found out, he was very angry and chased him away from home.
Ade spent one year living on the streets of Jinja. During this time, he used to sell scrap metal or plastic bottles to earn a little money for food. He was too scared of his father to return home.
On the street, he met some of our social workers when they were out doing one of their regular street walks. He began coming to the Drop in Centre every day, where he learnt about the risks of life on the street and asked for help to speak to his father.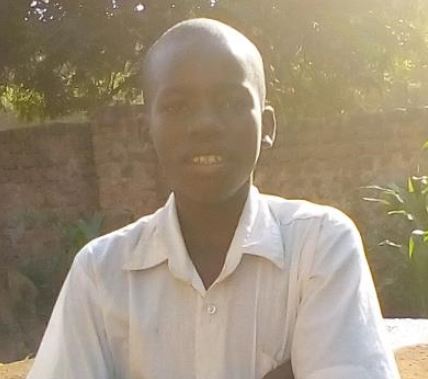 Ade is now happily settled back at home after some family counselling and we have decided to enroll him into our educational sponsorship programme. He loves maths, football and music. When he is older he would like to become a lawyer.
Could you sponsor Ade for 20 pounds a month and give him the chance to create a brighter future full of opportunities?
Please get in touch with megan@salveinternational.org for more information.
*We have changed Ade's name in this public space in line with our child protection policy.