Faisal is 14 years old and comes from western Uganda.
His Father sadly passed away and he now lives with his Mother in a slum area just outside of Jinja. She sorts maize in Jinja town. This is a common job for women from this area, but it is a casual job and comes as and when work is available.
Faisal came to the street after his Father passed away. His Mother was left to care for him and his 2 siblings by herself and with only casual work to earn an income, she struggled to provide for their basic needs such as food, medicine etc.
Faisal had been coming to the streets for 3 years, looking for work to earn money. We met him during a street walk and encouraged him to start attending our Drop in Centre. He started coming regularly and we were able to get to know him better and find out more about his home situation. He allowed us to go home with him and we were able to talk with his Mum about the dangers of him living and working on the street.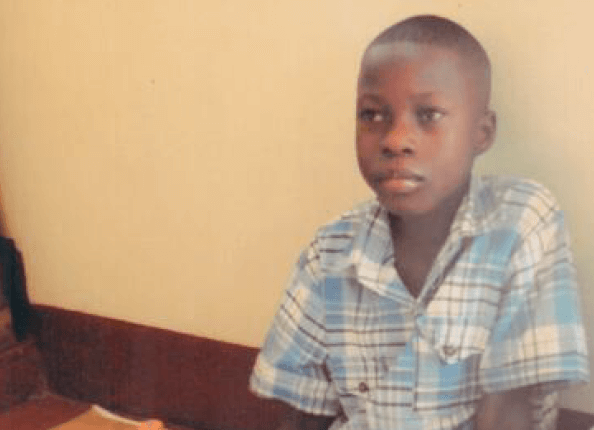 He is now happily settled at home. He has been in our educational support programme for two years. Unfortunately, his sponsor can no longer afford to support him. However, Faisal is doing well at school and we believe that it's important that he gets to continue studying.
His favourite sport is football. He enjoys English and Maths and he dreams of becoming an electrical engineer.
Could you sponsor Faisal for 20 pounds a month and help ensure that he can achieve his dreams of getting an education?
Please get in touch with megan@salveinternational.org for more information on how to become Faisal's sponsor.