Since he was little, Haruna* had lived with his father in a slum area outside of Jinja town. His father was often away, leaving him alone at their house with his step mother.
When his father eventually stopped coming back, his step mother began to expect more and more of him, beating him if he didn't work hard enough. To begin with, Haruna used to go and stay with friends occasionally. He began to do this more regularly, spending time with them on the streets until one day, when he came home, he found his step mother had taken her children and left for good. Haruna was all alone.
He began looking for scrap bottles to sell for a little money. The friends he already knew on the street encouraged him to begin using drugs to stop him feeling the cold at night. He began to use them more and more until he realised he couldn't stop. Haruna spent four years living on the streets in this way.
He met the S.A.L.V.E. team after a couple of years, but was not yet ready to give up life on the streets. They continued working with him and offering counselling until he was finally ready to leave the streets for good.
Now, he stays at home with his Uncle, and works hard to improve his garden and earn a little money to support the family. Haruna received some primary education when he was younger, and feels that now he is older, he would like to learn practical skills and become a welder.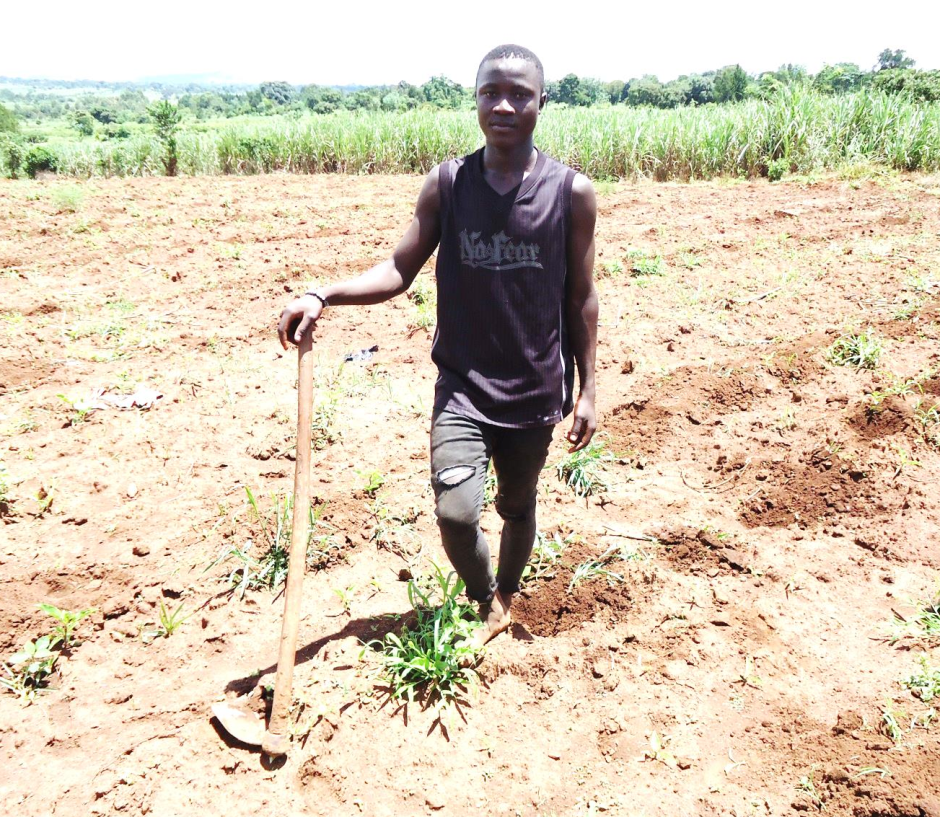 Could you sponsor Haruna for 40 pounds a month and give him the chance to create a brighter future full of opportunities for himself?
Please get in touch with megan@salveinternational.org for more information. You can sponsor as an individual or as part of a group.
*We have changed his name in this public space for child protection purposes.