Hassan* lived with his father, in a village in Eastern Uganda after his parents divorced. His father searched for labour every day.
However, when his dad remarried, he stopped supporting Hassan. His new step mum was not giving him enough to eat at home, or treating him fairly.
With no food to eat, or attention from his father, he decided to leave home to find his mother.
Hassan didn't know how to find his mother, and ended up on the streets of Jinja, selling scrap to earn some little money for food. He met S.A.L.V.E. during a street walk and we encouraged him to start coming to our Drop in Centre. From here, we were able to get to know him better and find out more about his home situation. We have managed to find his mother, and resettle Hassan with her. The S.A.L.V.E team will keep visiting, encouraging him not to return to the streets and educating him about the dangers of street life.
Hassan* has settled at home and stopped coming to the streets so we have decided to enrol him back into school under our educational sponsorship programme.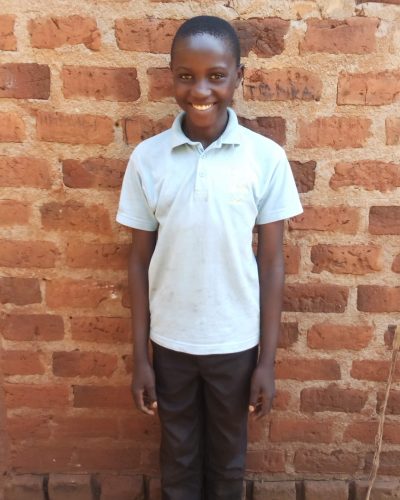 His mother lives too far from a school for him to be able to go to school from home each day so he needs to go to boarding school and then stay with his mum in the holidays.
His favourite subject is Science and he loves playing football. He dreams of becoming a builder one day.
Could you sponsor Hassan for 40 pounds a month and give him the chance to create a brighter future full of opportunities for himself?
Please get in touch with megan@salveinternational.org for more information.