Helen is only 9 years old. She comes from a slum area close to Jinja. Along with her big sister, she lives with her single mother. Unfortunately, after their father died, their mother struggled to provide food for the girls.
Their situation was desperate. To begin with, their mother asked them to hover around dustbins and wait for people to leave food there.
From here they began going to the local restaurants and asking to wash plates for any small money. Eventually, they were spending all of their time on the streets, begging for money and food for survival rather than in school getting an education.
Our staff met the girls on a street walk. They were crying because they were so hungry. We told the girls about the Drop in Centre and invited them to come and wash their clothes and get a good meal.
One of our social workers went on a home tracing visit to meet with their mother. We explained the dangers of the streets, particularly for young girls and encouraged their mother to keep them at home where she could keep them safe. We are now looking at ways to support their mum through our business empowerment programme and have decided to enrol Helen into our educational sponsorship programme so that she can get an education and have a chance of a brighter future ahead of her.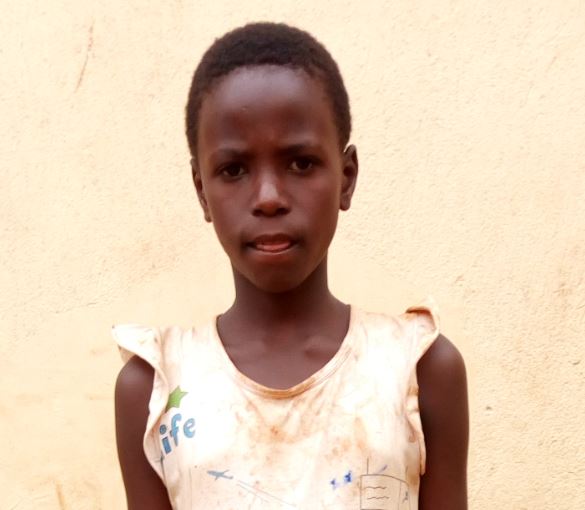 Helen loves playing with her friends and dancing. She wants to be a Teacher when she is older. She in primary 2 level.
Could you sponsor Helen for 20 pounds a month and give her the chance to create a brighter future full of opportunities?
Please get in touch with nicola@salveinternational.org for more information.
*We have changed Helen's name in this public space in line with our child protection policy.