Jeremy* is 14 years old and comes from a village close to Jinja town. When he was very young, his parents separated and he stayed with his father.
When his father passed away, Jeremy went to stay with an Uncle. However, the Uncle was not happy having him stay there, and regularly beat him, making him do chores for many hours.
Jeremy decided to run away and try and find his mother. Unfortunately, he did not know where to look, and ended up staying on the streets of Jinja. He spent four months sleeping on the streets and surviving by selling scrap metals.
Luckily, he met S.A.L.V.E. staff members on one of their regular street walks. He began to attend classes at their Drop in Centre, and to receive regular counselling from the team. Through this, he was able to open up about an Auntie who he could stay with.
Now, he is able to stay with his Auntie close to S.A.L.V.E. As she has her own children to support as well, she is unable to afford to pay for his school fees, but can offer him a home and food. However, Jeremy would love to go back to school. His favourite subjects are Maths and English, and in his free time he loves dancing.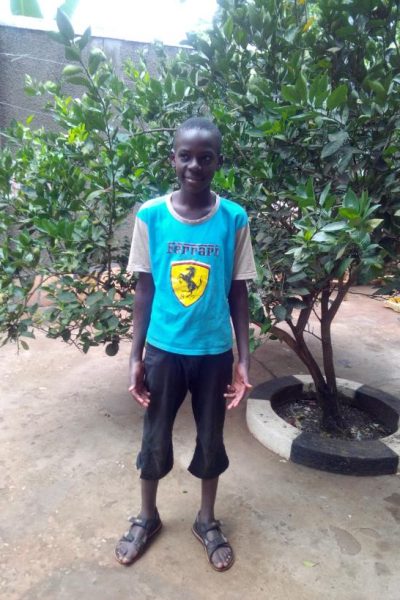 Could you sponsor Jeremy for 20 pounds a month and give him the chance to create a brighter future full of opportunities for himself?
Please get in touch with megan@salveinternational.org for more information. You can sponsor as an individual or as part of a group.
*Please note Jeremy's name has been changed in this public forum to help to protect his identity in line with our child protection policy.