John is sixteen years old and comes from a region in the North East of Uganda. When he was younger, there was a war in his region, in which their region was regularly attacked due to conflict over local land. In this time, his family got separated, leaving John and his brothers and sisters with an uncle. Most of their belongings were destroyed when they were hiding from the attackers and so they decided to move on and start a new, safer life, away from the conflict area. Unfortunately, this meant his parents would not be able to find them.
The young siblings continued staying with their uncle for some time and he tried to get them into school. However, he was really struggling to support them all. John also tried to help support the family by working lots of manual labour jobs. However, there was still not enough money to provide food for everyone and at this point he chose to leave the home.
He began staying on the streets and continued with similar kinds of jobs. He slowly made his way down to Jinja town. Unfortunately, here he was arrested in a roundup of children sleeping on the streets.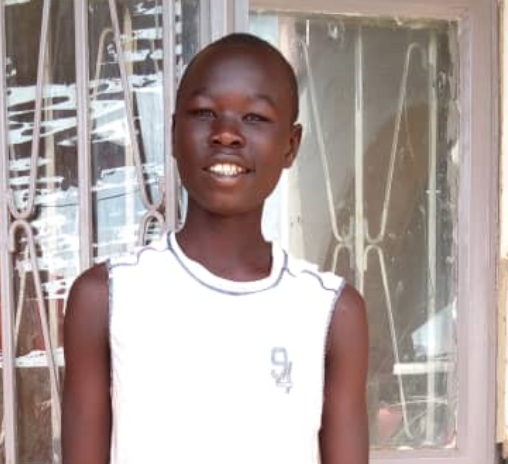 Luckily, our social workers were able to get him released from prison and offer him support and rehabilitation. We spent time counselling him, and learning about his story. When he was ready, we traced him back to his Uncle and siblings.
Now he's back with his family, he is excited to return to school and dreams of being a doctor. He loves playing football and other games.
We have decided to enrol John into our full sponsorship programme as there is little space for him to sleep at home and a lot of poverty. By helping him complete his secondary education at boarding school, we can reduce the pressure on his uncle, who already has a large family to support. John will continue to stay with the uncle during school holidays to ensure he maintains a good relationship with his family.
Could you sponsor John for 50 pounds a month and give him the chance to create a brighter future full of opportunities?
Please get in touch with nicola@salveinternational.org for more information.
*John's name has been changed in this public space in line with our child protection policy.