Kallum* is 17 years old, and comes from a small village in Uganda.
After his parents separated, Kallum continued to live with his Mother. However, soon, she could not afford to continue paying for his school fees. After he left school, he had nothing to do all day.
It was then that his Aunt told his Mother that she would take care of him if he came to stay with her. However, when his mother agreed, and Kallum moved to his Aunt's house, he became their House Boy and was made to do all of the cooking and cleaning, treated as a servant not a family member.
Kallum stayed here for one year, watching his Aunts' children go to school while he stayed home to cook and clean. Eventually, he stole some money from his Aunt and set off on his own, turning to life on the streets, hoping for a better future.
He spent five months on the street before he met members of S.A.L.V.E staff doing Street Outreach. With their help, he moved away from the street to our Halfway Home, before reconnecting with his Mother. She was so happy to have her son back she threw a big party and invited all the neighbours to celebrate with them.
Kallum loves learning chemistry and biology and hopes to become a policeman one day. His mother is still too poor to be able to put him back into school.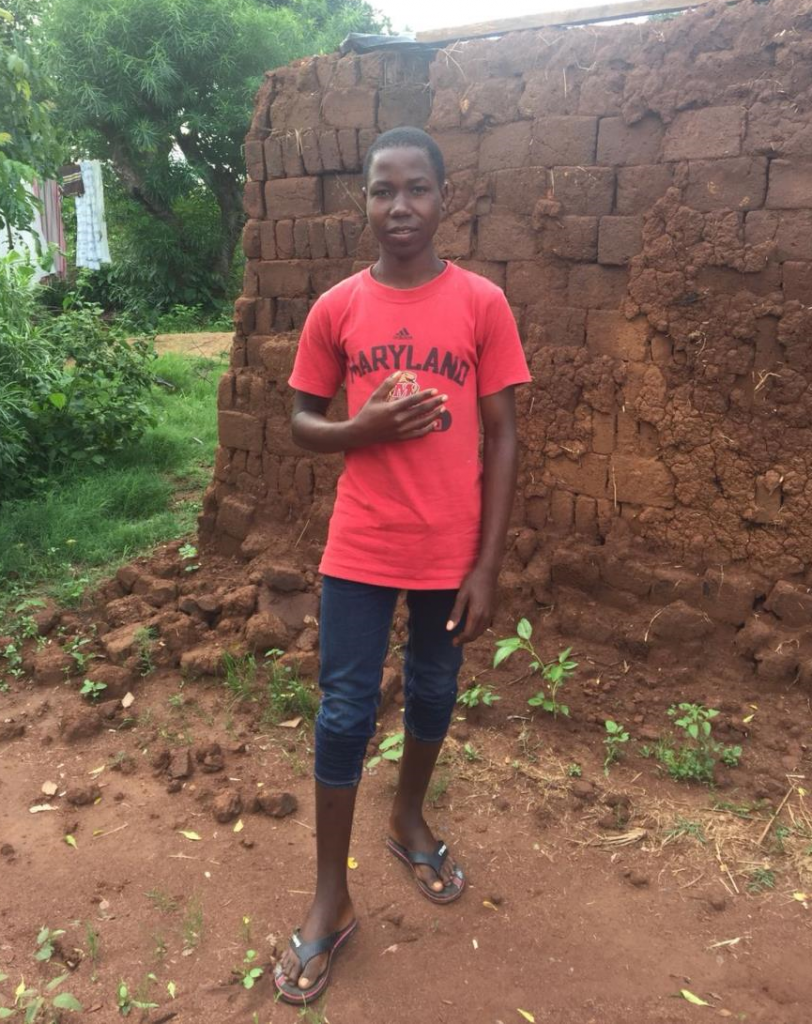 Could you sponsor Kallum for 25 pounds a month and give him the chance to create a brighter future full of opportunities?
Please get in touch with megan@salveinternational.org for more information.
*Please note, Kallum's name has been changed in this public space following our child protection policy.