Kris is 18 years old. He came to the street many years ago after being persuaded to come to town with his friends where he could make lots of money.
Kris got very used to life on the streets. He lost contact with his family and became addicted to drugs. If he ever saw anyone he knew from his village, he would hide so that they didn't find him.
We have been working with Kris for a number of years to try and help him to leave the streets and return home to his family.
Eventually he agreed to enter our Drug Rehab Programme where he was able to get the help he needed to overcome his addiction. Whilst he was in the programme we reunited him with his family and they received lots of family counselling together. In February 2018, Kris was fully resettled back with his family. Although he had a shaky start and felt that there was nothing for him to do in the village, we worked with him to really understand why it was so important not to return to the streets, and he eventually settled at home. In June, he did a one month placement with another charity that build playgrounds for children in Jinja, where he learnt some good building skills. That placement has now come to an end and after seeing how well he did there, we want to help him achieve his dream of becoming a welder by helping him attend a vocational training course.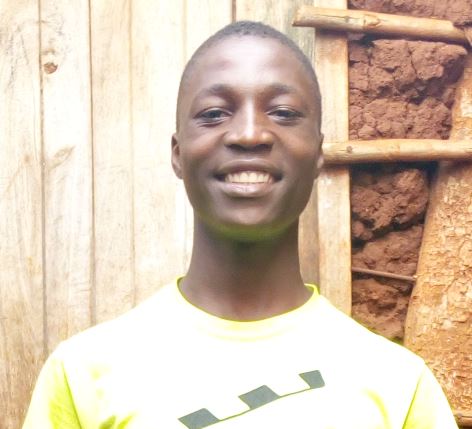 Could you sponsor Kris for 40 pounds a month and give him the chance of a brighter future full of opportunities?
Please get in touch with Nicola@salveinternational.org for more information.
*We have changed Kris's name in this public space for child protection purposes.