Martin* is seventeen and comes from a slum area just outside of Jinja. When he was young, his father left the family, leaving him with his mother and siblings. Unfortunately, his mother is ill and unable to look after him.
Although he was still a child, Martin believed it was his job to look after his family. He came to the streets of Jinja to earn a living. But life on the streets was much harder than he had imagined. He struggled to survive, being regularly beaten and only scraping together just enough food to survive.
He became good friends with other boys on the streets and they encouraged him to try different drugs, to cope with the pain of difficult work and a lack of support. When he met social workers from S.A.L.V.E. International, he was heavily addicted to different drugs, including mafuta (aeroplane fuel).
He spent time with the S.A.L.V.E. staff, who counselled him, helping him to begin thinking about positive choices, and giving up drugs. After spending some time together, he began to trust them, and chose to join their Drug Rehabilitation Programme.
After five years on the streets, he is now back at home; excited to finish his education, and support his family in a different way. Martin would like to join our vocational training programme and learn welding and metal fabrication.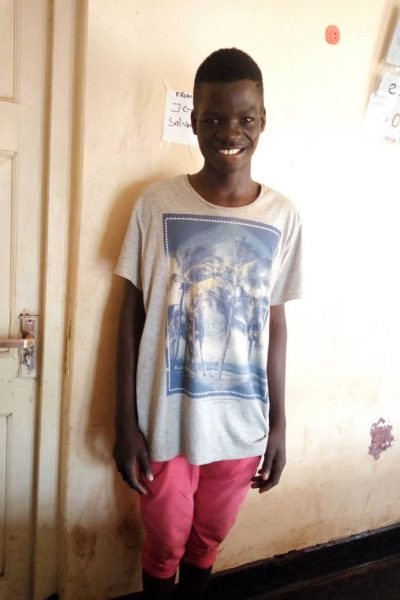 Could you sponsor Martin for 40 pounds a month and give him the chance to create a brighter future full of opportunities for himself?
Please get in touch with megan@salveinternational.org for more information. You can sponsor as an individual or as a group.
*We have changed his name in this public space for child protection purposes.