Richard is thirteen years old and comes from a small village outside of Jinja. When he was young, his father left his family, leaving his mother struggling to provide for basic necessities such as food and medicine for the family
Richard decided he wanted to help his mother and so with a few friends, he began searching for ways to earn money. Slowly, they began picking up work on building sites. With his friends, they began sleeping in the unfinished houses.
He began to spend more and more time away from home, until eventually, he began sleeping on the street full time. Luckily, he very quickly met a member of S.A.L.V.E. International, who could explain to him to dangers of life on the streets.
Richard listened to our street outreach workers, and understood he needed to go home. After being resettled back to his mother by one of our social workers, we have decided to enroll him into our educational sponsorship programme as his mother cannot afford school fees for him. He is very excited to going back to school. His favourite subjects are English and Maths and when he is not at school he can be found playing football with his friends.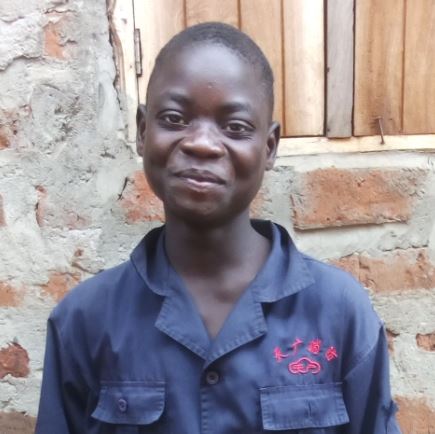 Could you sponsor Richard for£20 pounds a month and give him the chance to create a brighter future full of opportunities for himself?
Please get in touch with nicola@salveinternational.org for more information.
We have changed Richard's name in this public space in line with our child protection policy.