Sam* is 17 years old. He comes from a central district in Uganda where his mother stayed at home and his father was a farmer.
Their family was very poor and there was often not enough food for Sam to eat at home. Sometimes, the family had to share just one plate of food together for a meal. There was no money to provide Sam with school fees.
Sam decided to leave home to look for food.  He spent one year living on the streets of Jinja. In this time, he collected scrap metal or old plastic bottles and was able to earn enough money for a little food every day.
We met him during a street walk and he started attending out Drop in Centre regularly. Once we got to know him, we home traced him to his parents and talked about the dangers faced on the streets. His parents have promised to encourage him to stay home.
We have been following up on Sam regularly and he has kept his promise to stay home and not return to the streets. We have decided to enrol him into our partial sponsorship programme to ensure that he can continue with his education and to reduce the risk of him coming to the streets again in search of money.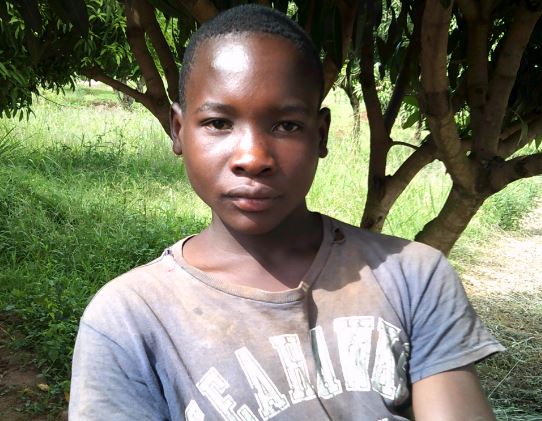 Sam's favourite subjects at school are Maths and English. He enjoys playing football and dreams of becoming a teacher one day.
Could you sponsor Sam for 20 pounds a month and help make his dreams a reality?
Please get in touch with megan@salveinternational.org for more information.
*We have changed Sam's name in this public space in line with our child protection policy.