Are you passionate about reducing poverty and making sure no child has to call the streets their home? Do you believe that women's empowerment is a key way to do this?
Then why not help us to sell the beautiful products made by our former   women's education projects in Mafubira and Kakira. These projects were set up to help ensure less children end up on the street and more women have an income and an education so that they can provide for their family.
These projects have now come to an end and the women have all gone on to run their own businesses and no longer need our support. But the money we make from selling these products goes straight back into our work to help more children leave the streets and more women start their own businesses.
Role of a S.A.L.V.E. Shop Volunteer
To help us sell our beautiful handmade crafts from Uganda. This could be by:
Running a S.A.L.V.E. Shop Party at your home or a friends house.
Running a stall at a local craft fair (before Christmas is a particularly good time for these).
Helping us by putting items up for sale on Ebay.
Using social media to help us sell our products.
Designing a marketing plan to help us increase sales in the longer term.
Encouraging others to hold sales for us.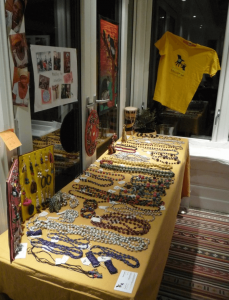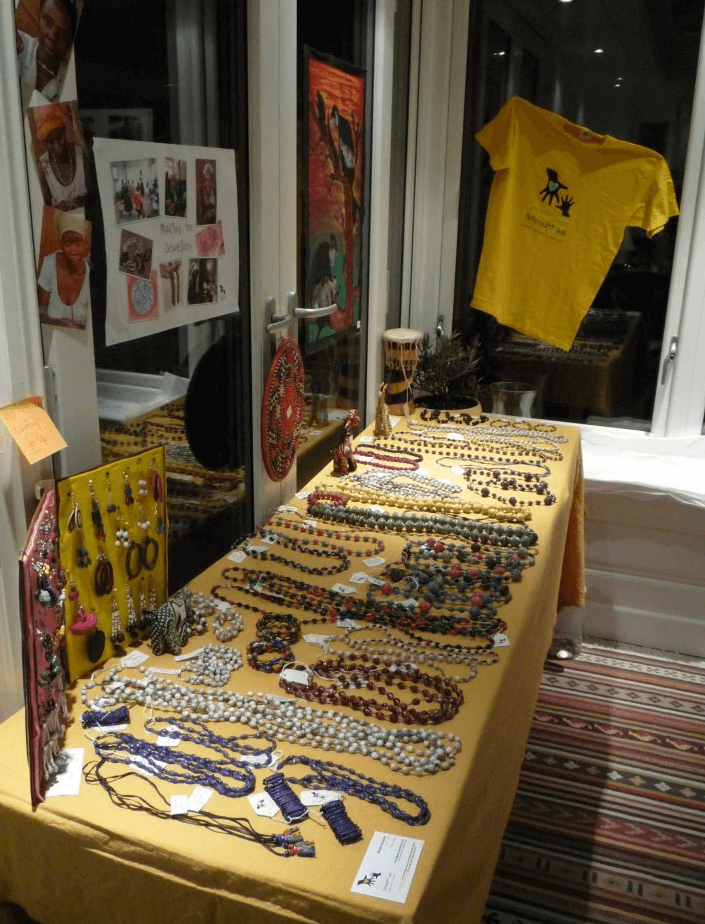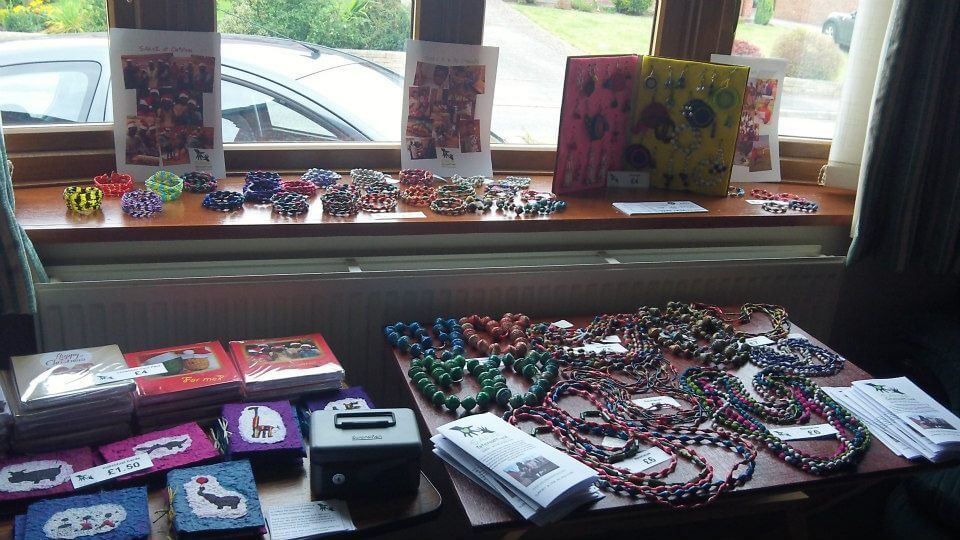 Interested?
This role can be done from home with support from us via email and phone and may require you to come into our office in Hulme occasionally if you are based  in Manchester (to pick up stock).
This is a purely voluntary (unpaid) role and we are unable to cover travel expenses.
Please get in touch with amy@salveinternational.org for more information.
'Volunteering for S.A.L.V.E. is brilliant. There's such a great friendly, family feel to the whole organisation. It's wonderful to know that just a couple of hours each week from me can make such a difference to so many people in Uganda.' Barnaby Millard, Volunteer in the UK