Do you love to run or jog?
Why not challenge yourself and go that bit further for S.A.L.V.E.?
This page tells you all you need to know about getting your running shoes on and Sprinting for S.A.L.V.E.
We will keep this page up to date with a selection of amazing runs that you can apply for and run on behalf of S.A.L.V.E.
We will even provide you with a free S.A.L.V.E. t-shirt and fundraising pack, to show our gratitude for you choosing to support our work in Uganda.
By choosing to run for S.A.L.V.E. you will be directly helping the work we do to help children leave the streets of Jinja, Uganda, return to a loving home and re-enter education.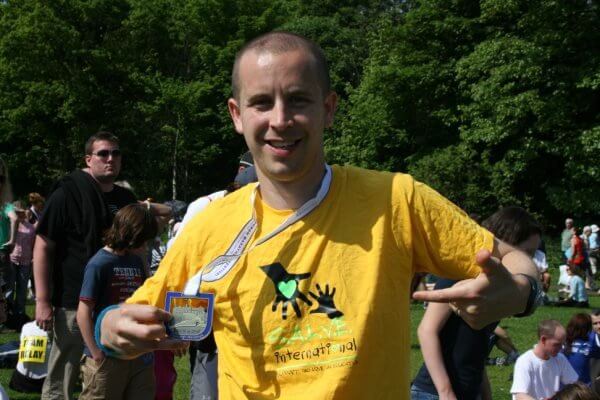 Lucy and Rebecca Fawcett ran the Sheffield Half Marathon for S.A.L.V.E.
"We chose to run for S.A.L.V.E. because we saw the amazing difference they were making in Uganda and liked the fact that we knew every penny of our money was going directly to Uganda. We'd never run anywhere near this far before and had a gruelling slog through the months of training. On the day itself the weather was good and we were happy to meet some other smiley S.A.L.V.E. runners (easily spotted by their yellow t-shirts). In the end both of us made sprint finishes and came in just over 2 hours. Phew. Thank you S.A.L.V.E. for motiviating us to have such an emotional and exciting experience and giving us such an amazing target."