This week I'd like to introduce you to a different side of SALVE – our community education program. About ten months ago our lovely volunteers Imogen and Emma worked with our Ugandan team to begin a women's group in Mafubira. This area was particularly selected for this project because of poor living conditions, high unemployment, high crime rates and high rates of infectious disease. These factors amount to a situation of poverty and high levels of family breakdown. A good number of the children living on the streets in Jinja originate from Mafubira as a result of this, hence the decision to base a community education project here and to focus it on women, who were most likely to invest the money back into their families.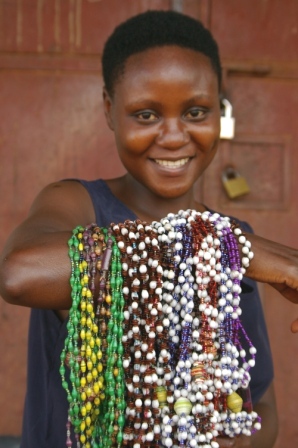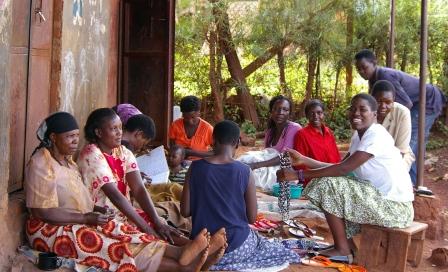 So we began a group with 15 women to help them to become more self-sustaining by learning new skills that could generate them an income (as well as a whole host of other life skill lessons). Ten months down the line the group is still going strong, the women have made firm new friends and I just wanted to share a few of the findings of our recent in depth evaluation
Key facts about our women's group:
There are 15 members who meet together with their trainer and SALVE community worker three afternoons per week.
They make jewellery out of recycled paper and beads together as a cooperative (and split the profits cooperatively) – The jewellery is very beautiful and can be bought online here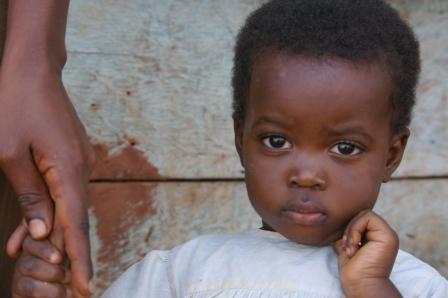 The women between them have 71 dependants (children they support) and in total the group network benefits 99 people.
The average monthly household income is £21.70 – which works out as equivalent to £3 per person per household per month – which works out at about 10p per person per day.
Being part of the Salve bead project (for just three afternoons per week) has on average raised each woman's monthly household income by a third. This money is being spent on sending their children to school, food and clothes for the most part, though they have also started a saving pool to allow them to get larger sums to invest in other business ventures. The bigger the market we can get for the jewellery the more they can make and the bigger impact it can have in their/ their children's/ their grandchildren's lives!
How can you help?
Do check out our online shop and think of us when you next need to buy a gift, Christmas is around the corner after all! Or if you'd like to go even further why not get in touch about helping us to sell our beautiful jewellery – either by running a stall yourself or linking us up with contacts you might have who might be interested in buying from us. Contact our shop team: info@salveinternational.org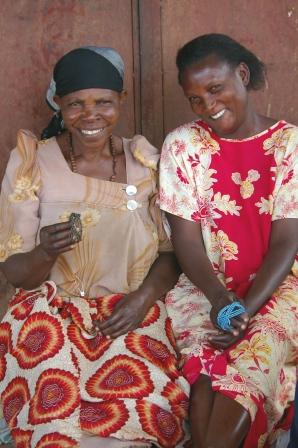 Moving forwards after the evaluation
The good news is our new community education centre in Mafubira is nearly finished to be built (the landlord is using our rent to finish building the place!). So the women will no longer need to sit by the dusty main road to make the jewellery. It will also allow us to run our community education classes with them much easier so we will soon be tackling a whole host of topics; from women's empowerment to HIV, from improving literacy to finance and business skills!
Speaking of women's empowerment…
This week we challenged gender stereotypes and the children debated whether or not a woman should be allowed to become president of Uganda (it's never happened yet..). It may not sound very controversial but in the end the children requested an extra two days to prepare their points. The good news is there was a resounding victory in favour of a woman being president – so watch out world the Salve girls are coming!!!
Now we're into the last week of the school holidays before the children will be going back to school … it's going to be a crazy fun week!