Michael* is 17 years old. When his parents divorced, he stayed with his mother at their home in a central district of Uganda.
As his mother did not work, there was no one to pay Michael's school fees. Instead, he began to go to work with his mother. This was daily labour, doing odd jobs for people wherever they could find work.
Michael's relationship with his mother became increasingly difficult, and he felt that he was not loved or appreciated at home. This lead to him deciding to come on to the street to find a better way to earn a living.
Michael spent one year living on the streets of Jinja. In this time, he collected scrap metal, or old plastic bottles to earn enough money for a little food every day.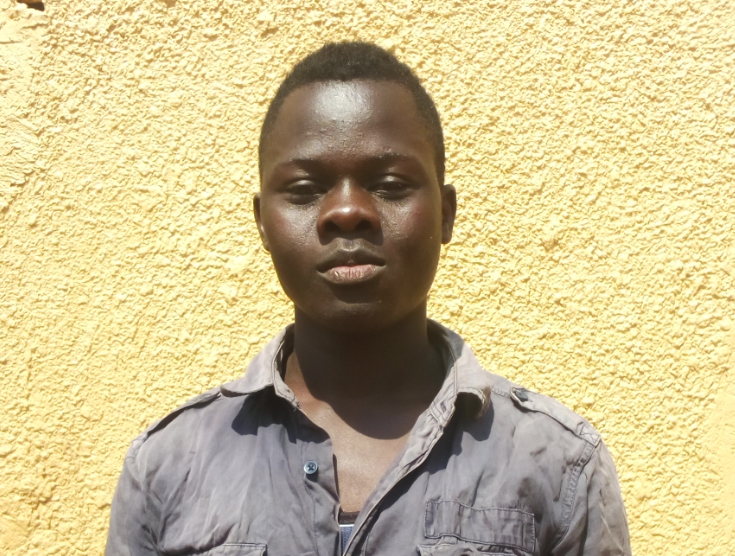 We met him during a street walk and he started attending out drop in centre regularly. Once we got to know him, we home traced him to his mum and talked with her about what was causing him to leave home. We all talked about the dangers faced on the streets and Michael shared how much he wanted to finish his education and have a better future.
We have been following up on Michael regularly and he has shown us he is very serious about changing his future. We have decided to enrol him into our partial sponsorship programme to ensure that he can continue with his education and to reduce the risk of coming to the streets again.
Michael's favourite subjects are History, Geography and English. He enjoys playing football and dreams of becoming an engineer one day. He missed a lot of school in his early years and is ready to work so hard at secondary school to catch up again.
Could you sponsor him for 25 pound a month and help make his dreams a reality?
Please get in touch with megan@salveinternational.org for more information.
*This child's name has been changed in line with our child protection policy