Hi I'm Laura!
I will be working for S.A.L.V.E. as a new Project Officer.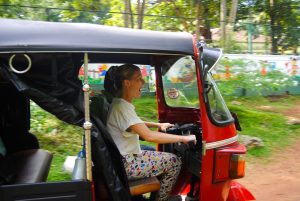 For the last few years I have worked with a number of charities who all have a focus on child rights, living in Sri Lanka and then Nepal to support different projects. Last year I helped build a school in the mountains of Nepal after the devastating  2015 earthquake.
When I was living in Nepal I saw lots of street connected children, and spent time working with some that had been trafficked to different countries and lived on the streets in Nepal and India. It was really eye opening to get to spend some time learning about their lives and the challenges they had to face despite being so young.
When I heard about S.A.L.V.E., I thought their work sounded great. I've seen a lot of different affects of poverty, and I particularly liked the idea of helping family's to learn new skills and support themselves.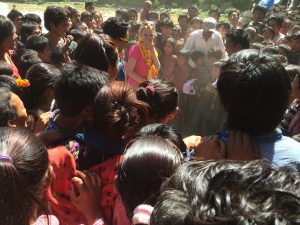 I've always been really lucky and had a good education, but I've also been able to see what education means for different children around the world, whether this is a classroom in the middle of the mountains, or swimming lessons to improve confidence for girls, or art classes as a form of counselling. I found it really inspiring that S.A.L.V.E. keep working to provide education in situations where children receive no other support. I really believe in S.A.L.V.E.'s vision of a world where no young people have to live and work on the streets; and I feel really lucky to have the chance to work to support and encourage the children currently working with S.A.L.V.E.
I will be heading out to Uganda in January to celebrate the ten year anniversary of S.A.L.V.E. and can't wait to meet everyone!