We are delighted to have the opportunity to welcome and introduce our two new UK board members to you, Enock Kiyaga and Euan Graham. We look forward to working with them to continue to grow and strengthen the work of S.A.L.V.E. International. Together we are commited to creating a world with "No street called home."
Meet Enock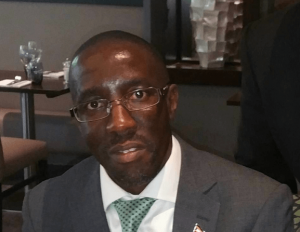 My name is Enock Mayanja Kiyaga. I am a Ugandan Journalist currently based in the UK. My passion for working for the community, the vulnerable and making a difference in people's lives drove me to apply to be a Board Member at S.A.L.V.E. International.
I am eager to make a humble contribution to the already great work and success story, especially in areas of raising the profile, visibility and publicity for S.A.L.V.E among others.
Meet Euan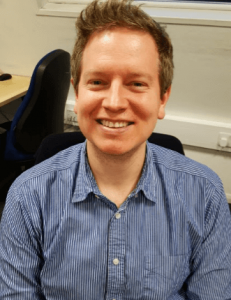 Hello – my name is Euan Graham and I'm delighted to be a member of the UK board of S.A.L.V.E. International. I have a long association with Uganda stretching back to 2002. At that time I spent a year working as a volunteer teacher in a rural primary and secondary school near Lugazi – not too far from Jinja where S.A.L.V.E has its main operation. During the year I came to understand how crucial education was to enabling children to lead successful lives when they reached adulthood – and how hard children and their families worked in Uganda to ensure that they were able to attend school. When I left I hoped to return one day to work on projects that supported children's education and life chances.
Fast forward 8 years: after studying international development at university and working as a TEFL teacher in Spain I returned to Uganda as Programmes Manager for a sport and development charity. I worked on programmes that supported social integration for children with disabilities and, more broadly, taught children about important health and life skills in Kampala, Mukono, Masaka and Gulu. It was a privilege to work on programmes that had a direct and positive impact on the lives of children in Uganda and, having returned to the UK a few years ago, I wanted to find a similar cause that I could support as a trustee.
I was drawn to S.A.L.V.E. because of the commitment of the organisation to making a real and lasting impact in children's lives and the bravery shown in seeking to address the many complex issues that affect street-connected children in Jinja. I still firmly believe that education is key to helping children unlock their potential and succeed in life and I now work for a large schools group in the UK as a project manager. I hope my experience of living and working Uganda and of working in the education sector can to help S.A.L.V.E continue to grow and develop in the coming years.