My name is Samuel*. I am 16 years old and grew up with a single mother. My mother is a good, caring and funny person full of interesting stories, however, she also has a problem with alcohol. Whenever she drinks she becomes another person, i.e., wild, abusive, unruly and unkind to us. Once she came home drunk late at night when my younger siblings and I were asleep and knocked at the door to come in. By the time I woke and realised she was knocking, it had started to rain. As soon as I opened the door she started beating and abusing me and chased me outside to sleep in the cold and rain. I had nothing to cover myself with and was scared because it was late and thundering and lightning. Sadly, it was not the first time this had happened to me. On other occasions when she was drinking my siblings and I would go without food all day. I could not cope anymore and decided to run away.
Running away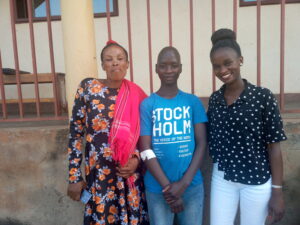 I was also not attending school as my mother spent my school fees on alcohol, so my friends talked me in to stealing 200,000 shillings (approx. £42) from her wallet. We ran away to the local area and used the money for expensive hotels and food. When the money ran out we decided to stay on the streets because we had nothing to lose but I would sometimes go home to check on my younger siblings and take something for them to eat. During the night I would go back to the streets to sleep. One day some of my friends were talking of going to Jinja city to find a better life, so this encouraged me to leave my home town. I planned to return to my family when I had become a man.
When I reached Jinja, I thought my problems would be solved, but this was all a fantasy. The friends I arrived with soon disappeared and I was stranded and lost. When it got dark I had nowhere to go and felt very hungry, so I had no alternative but to eat some mouldy bread I found in the rubbish. I then looked for somewhere to sleep and at first thought it would be easy because I saw other children sniffing bottles on the street and followed them. However, when we reached their sleeping place, they asked who I was, why I was following them and where I had come from because I looked new. I had no words and felt very threatened and scared. They beat me up and took my clothes as a 'welcome note' from Jinja. I was ordered not to leave, but by that time it was curfew, so I slept naked on the ground. At 7:30pm the soldiers and police arrived to enforce curfew.
Seeking safety
Over time, I started thinking about where I could go to be safe and free of pain. However, I felt there was nowhere, because I was too scared to return home to my mother. I also could no longer bear the misery of living on the streets, so I decide to commit suicide. One day whilst carelessly walking along the road, I stepped in front of the cars so I would be knocked down, but someone saved me by grabbing my hand and pulling me back. My saviour asked what was wrong and tried to help me by asking lots of questions, but I didn't answer her as I felt so mistrustful and hopeless. She explained she was from S.A.L.V.E. International and she wanted me to come to their Emergency Quarantine Centre in Jinja. Although I felt scared, she eventually convinced me to go with her. At the centre, I saw the S.A.L.V.E. team talking with the other children and I began to feel a bit safer despite still wanting to kill myself. I was encouraged to join the other children but since it was my first time there, I felt nervous. However, the staff reassured me that everything would be alright. I was told about S.A.L.V.E.'s work and how I could be helped, but at first, I didn't believe them. Whilst living on the streets I had started using drugs and other substances to survive, so I was then referred to the Drug Rehabilitation Centre to help me detox and get the counselling and care I needed.
A brighter future
S.A.L.V.E. helped me in many ways because when they found me when I was hopeless and wanted to commit suicide but now I want to live. Everything is ok, I am progressing well and I feel free and happy because S.A.L.V.E. gave me hope and a second chance. S.A.L.V.E. helped to do assessments of different parts of my family so we could decide together where I would be safe and happy going forwards. I am now home and reunited with my family, alongside extra counselling through the Drug rehab team to help me to stay on track. I do not think I will ever go back on the streets again; S.A.L.V.E. is my saviour and I wish S.A.L.V.E., and its partners, to continue offering SUPPORT, LOVE and CARE to more children like me.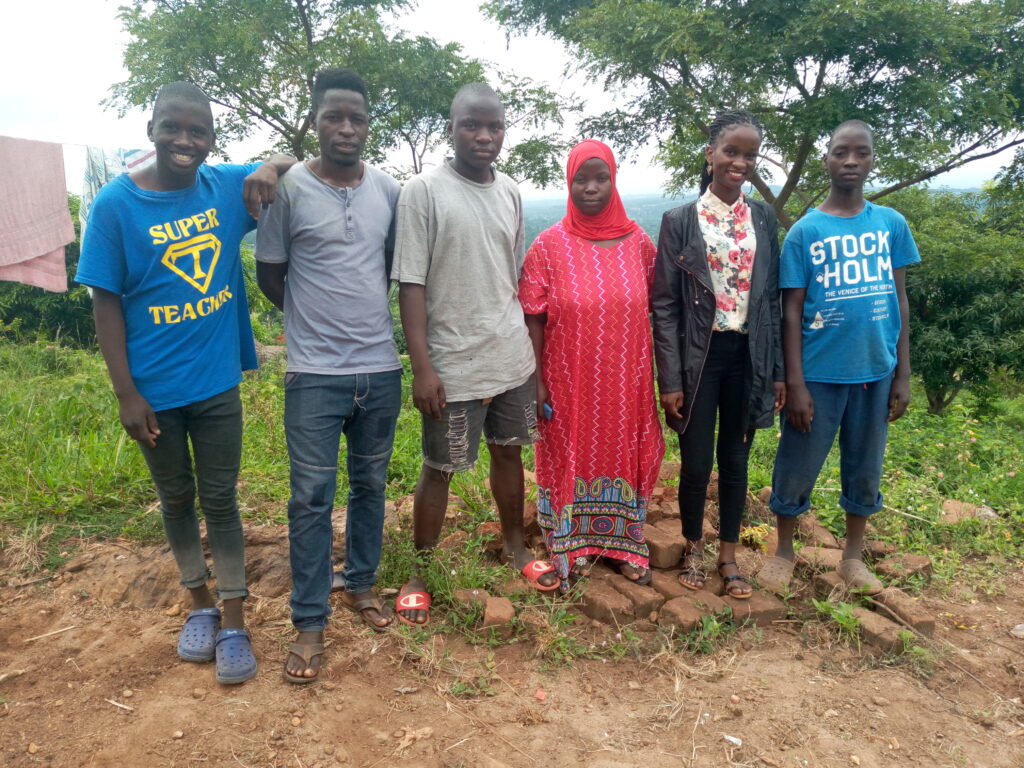 *Names of children have been changed in line with our Child Protection Policy