Most cases of street connected children leaving home to run to the street are because they have had broken relationships with their parents, they find the street the only place to rebuild their relationships. It's crucial that parents should form positive relationships with their children.
Positive relationships between children and parents helps the children to be resilient, knowing they can depend on their parents in the face of adversity. Positive relationships between children and parents can also help children become successful in life.
If there isn't a healthy relationship between parents and children, children are more likely to engage in bad things like drug abuse due to peer influence, making bad decisions and eventually ending up on the streets.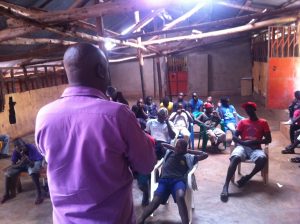 Currently I am working on an approach around 'how we can we build a better relationship between parents and children'. So far I have done some trainings with the S.A.L.V.E. staff and organised a workshop where I invited the parents to come and have a dialogue with street connected children. It was a huge success; the parents had a discussion with the street connected children and the children had some questions on the same topic.
Some key points that arose from the workshop were:
Communication is significant to a successful relationship,

G

etting time to talk with the children is important to rectify a number of issues that may be happening,

This communication can boost children's self-esteem, and hence benefit them in the future.
Junior 17yrs said to the parents, "you don't have time to talk to us and that is why we grow up not knowing what to do and we instead end up making bad decisions in life"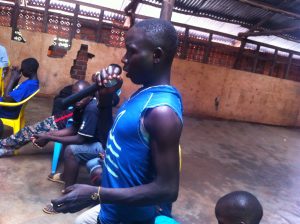 One of the parents responded to this positively and said, for sure this is a very important point and needs to be addressed in most families.
In conclusion the parents were happy for having been invited to talk with the children and the children were also happy for advice given to them by the parents.