We have the passion, love and desire to work with the children living on the street of Jinja town in Uganda and this has been for over nine years.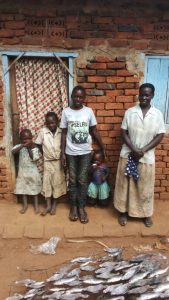 We have registered a number of success in the activities we carry out as S.A.L.V.E. International. Some of these activities include; Our Drop in Centre, Street walks and Sports that we conduct in Jinja town to help identify and build strong relationship with the children, Home resettlement of the children that are counseled and they accept going back home to live with their families and these children can either come from our S.A.L.V.E. Halfway Home or from our Drop in Centre that is found in Jinja town.
We also help to rehabilitate these children before being taken back to their families, through counselling from our social workers and activities with our teacher, to make sure the child is very ready to go back home.
We also support the children that we home trace back to their families under our Education programme to ensure they go to school. More than 70 children are now in school and we also have a growing number of graduates, which is a success.
We also have a family and youth business empowerment department that was introduced to help and boost the families or the youth living on the streets of Jinja. For the youth, this is after them settling back home to their families. For the families, this program is there to support the families we see need a hand. This is targeting to up lift these families financially through business skills and start up capital so that the parents can be in a position to support their children at home and also reduce on the children's relapse back on the streets (or even their siblings from joining the streets in the first place.
Building Playgrounds and a Partnership
On the streets, we work with children of different ages, and we also give an opportunity to the youth boys and girls, those who have gone beyond school age level or those who have never been in school since they were young. Most of these youth don't know their real age or birthday. They can just guess they must be around 18 years.  Most of the community members don't see their potential and call them thugs, thieves and robbers and some people call them useless people.
As S.A.L.V.E. we are so happy to have found friends and a partner organisation in East African Playgrounds. They built us an amazing playground at our main site and they gave two of the young people we support a chance to come and learn skills with them.
In fact, those two young people enjoyed the chance so much that we thought we needed to expand our partnership to offer more opportunities to more people. We like that East African Playgrounds also sees the potential in these young people and wants to see them gain skills and a brighter future.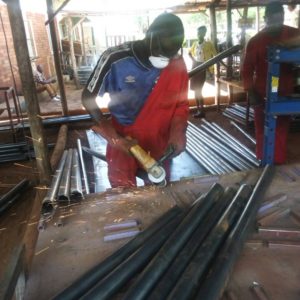 East African Playgrounds is especially able to help the youth we support to learn skills in welding, building and catering. This has helped to equip the youth with knowledge and skills for their future sustainability and also help them to help them build on their CVs hence also giving them opportunities for jobs. We have agreed to have year long apprentice schemes for some of the older youth who are interested in a career in one of these trades. We also are offering 2-month internships for young people who are still making up their minds to get a taste of the workplace experience.
This programme will help to change the minds of the community and they will come to know that children on the streets are not street children, they are just children. They can be given opportunities and make something better for their future with that chance.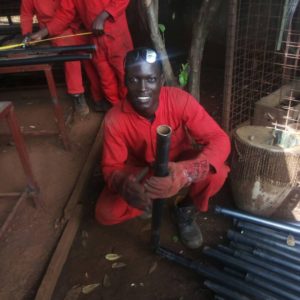 Let me give you an example of one boy who is doing the apprenticeship programme. On his second day of work, he was no-where to be found. We looked for him and found him at the police station. They had arrested him for seeing him with his new bicycle. We bought him that bike to make sure he could get to and from work every day. We had to go with them and show them the receipt and meet the bike shop owner. They thought a youth they knew was on the streets couldn't have gotten a bike in a good way and they couldn't believe his story without proof. In the end, they were happy to learn he was no longer on the streets and was now a working guy.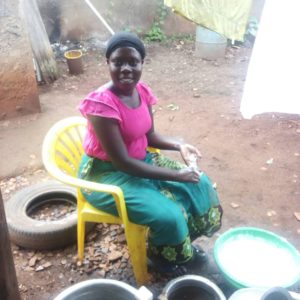 So far this year one group of interns and one group of apprentices have been working hard. The first group of 3 interns have now graduated after a 2 month placement. They have been in position to acquire practical skills and knowledge, and this has made S.A.L.V.E. to interest more of the youth that are living on the streets of Jinja town. They are so happy there is also a programme they can attend and we aren't just focused on the young kids, but we also see they need their chance. We are pleased to say that one of the youth has been offered a chance to continue working with East African Playgrounds as she impressed them so much.
Big thanks goes to the staffs and supporters of East African Playground for providing opportunities, training and skills to the youth who lived on the streets. Big thanks also goes to the S.A.L.V.E. team for supporting the initiative. Not forgetting a thank you for the great love and support that we are receiving from our supporters in helping the children living on the streets of Jinja town in Uganda, we thank and love you so much.