Do you want to take action against poverty, inequality, violations of rights and injustice?
Are you looking for a new and different way to raise awareness on inequality issues?
We invite you to go the extra mile and take on an Inequality Challenge with us this April.
Learn more about what doing an Inequality Challenge means and then find out why Anna, Solomon and Nicola are taking on their challenges.
Why is Anna taking on the £1 a day challenge?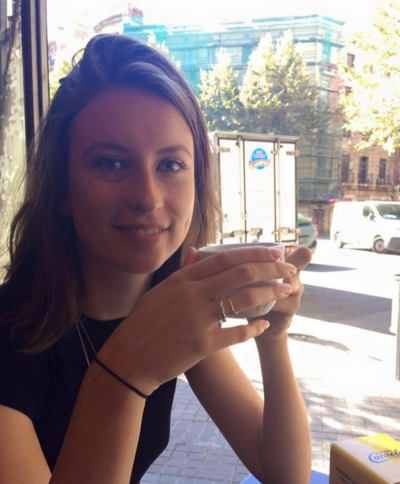 Hi everyone! My name is Anna Kerby and, this April, I have decided to take on the challenge of living off £1 per day for food and drink for one week. I am a student at Manchester University and I want to do as much as possible to raise money so that S.A.L.V.E. can help get more children off the streets, back home to their families and back into education.
For me, one of the hardest things is knowing and seeing how many homeless people there are in the world. Living in Manchester where there is a huge homeless crisis, I am reminded each day of how lucky I am to have friends and family supporting me, a home and – obviously very importantly – food! In addition to this, I think that education is a key way to help people increase their opportunities and learn about others in the world. This is why I am so keen to do this challenge for the children bein supported by S.A.L.V.E. in Uganda and give them the rights every child deserves.
As a complete foodie and someone who loves cooking with lots of different ingredients, this challenge is going to be very tough! My aim is to raise as much money as possible and experiment with different foods to see how creative I can get with only £1 per day. In doing so, any recipes that diverge away from plain rice or pasta, I'll make sure to send your way so hopefully you can get some inspiration too!
Why will Solomon let children make decisions for him for a week?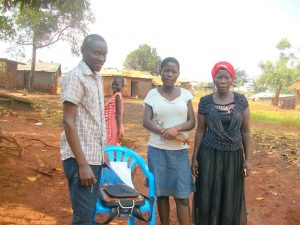 Hello, my name is Solomon and I am a social worker in Uganda supporting and working alongside children. Working with children is something I love to do and everyday is always so interesting when you are working with children. I have decided to take on this challenge of allowing children to make my decisions for me for a week because I believe that we need to do more to listen to and empower the children in our communities.
Children have a natural straight way of communicating that sometimes causes them to relate to others in surprising and interesting ways. I choose this challenge to help them develop this healthy emotional connection, realise and build their confidence and expressing a feeling that children can be listened to and respected. Let's see how they have me behave – will they be kind or harsh decision makers? Tune in this April to find out – or even better join me so we can share our experiences together.
Why will Nicola be kind to strangers for a week?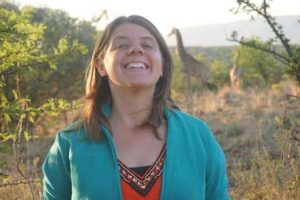 Hello, my name is Nicola and I am the CEO of S.A.L.V.E.
Looking back over 2016 one of the inequalities that has stood out to me is the treatment of homeless and refugee communities. Whole communities of people are being labelled as 'other' or 'outsider' and this seems to allow for them to be treated in a less kind and compassionate manner. Round ups by police, homelessness spikes moving people on from safe sleeping areas, destruction of refugee camps like the Jungle in France and helping very few refugees on quotas when the need is much greater. This is happening all over the world.
My challenge is going to involve a week of reflection on how we are treating others in our day-to-day life. Challenging myself to see if I can treat complete strangers with the care and kindness I would treat my friends and family with. How often are we stepping forwards and how often are we too wrapped up in our own worlds to really see what is happening in the community around us. I think it will be an interesting challenge! I am looking for friends to join me to do this challenge together – so please get in touch if you would like to challenge the inequality of human kindness together this April.
Choose your challenge
If you are ready to challenge yourself and raise awareness about these issues then you just need to choose a challenge!
You could join Anna, Solomon or Nicola in their challenges – or come up with your own idea.
Download our Inequality Question Challenge Guide here for more inspiration.
What is S.A.L.V.E International and why would a challenge help change inequality?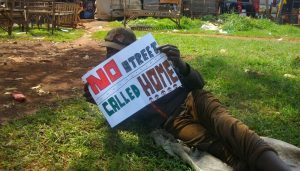 S.A.L.V.E. International is a charity based in Manchester, UK and Jinja, Uganda, which wants to make sure there is No street called home. We do this through support, love, family reunification and education. One project supported by S.A.L.V.E. and led by the street-connected children in Uganda is the Inequality Question/ Challenge. It allows homeless children to question the inequalities they are experiencing and to share ideas to find solutions. The challenges help to raise awareness about some of the issues and also vital funds to help make change.
So, why take on the Inequality Challenge?
First, it is a reflective experience for you! Some challenges can be hard to undertake for an entire week but they will help you to better understand yourself.
Second, your Inequality Challenge will give you the opportunity to better understand themes such as inequality, poverty and injustice. You choose a topic that has the most meaning to you right now to focus on.
Third, by sharing about your challenge you will create awareness about important inequality issues, giving a positive and original example to others that something can be done to create change. In the case you choose to fundraise, the money will be used to fund support for more children to get their chance to leave the streets in Uganda.
If you need any advice and tips about the challenges, blogging or fundraising, S.A.L.V.E will be here to help you and support you!
It's time to challenge yourself and inequality! Choose your challenge idea and sign up today.