My name is Masaba Isa. I went to live on the street when I was 12 years old and lived there for many years. I faced a number of hardships whilst on the street, hunger, poor accommodation, being arrested by the police; you need to be resilient to overcome the challenges of the street. I tried my best.
Why did I live on the streets?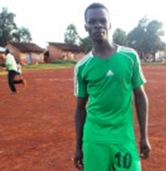 The reason why I went to the street was that my father had some misunderstanding with my mother and this caused them to separate from their marriage. My mother took me to stay with my step father instead. My step father used to beat me, he could give me a lot of work to do and he could punish me severely. Whenever I could tell my mother about this, she couldn't listen to me. This is why I went to live on the street because I felt that it was a better place to go to.
Because of fear of being arrested by the police, I could sleep in the bush sometimes rather than the streets. One of my worst experiences was one time I was sleeping in the bush for fear of being arrested by the police. That night there was heavy rainfall and it rained on me and all my clothes were wet. I climbed a tree to prevent rain from falling on me but this didn't stop rain from falling on because that night it was raining so heavily.
Meeting S.A.L.V.E.
I love playing football and it's one of the activities that S.A.L.V.E International does weekly with children on the streets. I met the staffs at S.A.L.V.E international during the sports days, and they advised me to go to the Drop in Centre so that we could know each other better and I can access the services that the project offers to the street-connected children. I was an obedient boy and started attending the Drop in Centre and indeed my life started changing because the staffs would counsel us and teach lessons that build hope. Unfortunately, both my mother and father passed away when I was on the street.
After some period of time, I was home traced to go and meet my Grandmother in a slum area called "Masese". I stayed home as requested and settled down for a long time and because of the vulnerability at home. After career guidance, I requested that I join a building course. I was happy to have a sponsor who paid for my education and gave me a chance so that I trained and I now I have a certificate in building. After this S.A.L.V.E. helped me to do a learning placement with a playground building organisation where I could put those building skills into practice and I learnt a lot.
Becoming a Peer Mentor
All the time I was on the streets I liked to talk with my fellow children and give them advice on ways they could help themselves and leave the streets. I found this worked mostly while doing fun activities like football together.
A few months ago, S.A.L.V.E International started a new program to help the street-connected children addicted to taking drugs. They wanted to find a peer mentor volunteer with experience of living on the streets who could help the children as they went through the difficult process of adjustment. So they offered the chance to me because of my love of mentoring my fellow children.
My role is to be a role model and a mentor for the street-connected children brought for rehabilitation at the drug rehab centre. I love my job and I have created a good connection with the children who have joined the programme. I always share with them my past experiences and am always encouraging them to understand and respect the drug rehab rules and regulations. I do running and other sports with the children who have been brought to the drug rehab centre, this helps so much with the detoxification especially after a long period of being addicted to taking drugs as they sweat out some of the drugs from their bodies.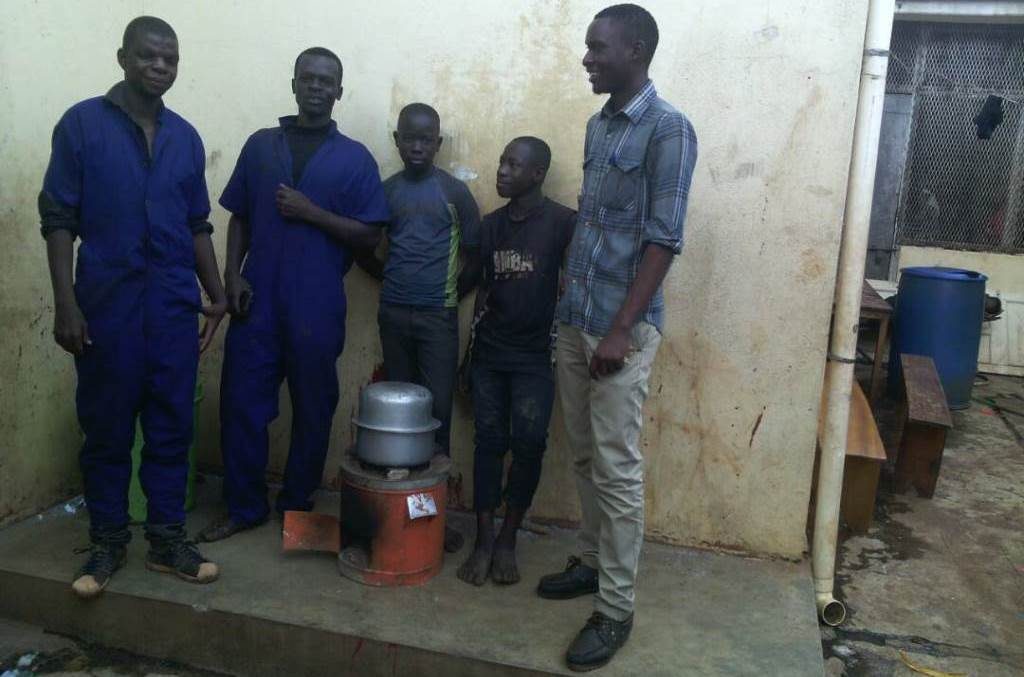 We also make briquettes together, which is a good skill for the children and also for me to learn since it is an income generating activity.
I enjoy having the opportunity to give back to the community, to S.A.L.V.E. and to my fellow children on the streets by being a peer mentor.