Poverty
Imagine not having enough money to buy food, medicine, shelter and clothes. Let alone having enough money to educate your children.
Imagine as a parent having no choice but to send your child to the streets to try to make some money for the family.
Imagine as a child believing you can care for yourself better than your family can provide for you.
Poverty is one of the most common reasons that leads to children ending up on the streets. In Uganda, despite working hard, many people still live in extreme poverty. Poverty rose from 27.5 % to 32.7% after the first lockdown in 2020 and employment rates fell again after the second lockdown in 2021 (World Bank).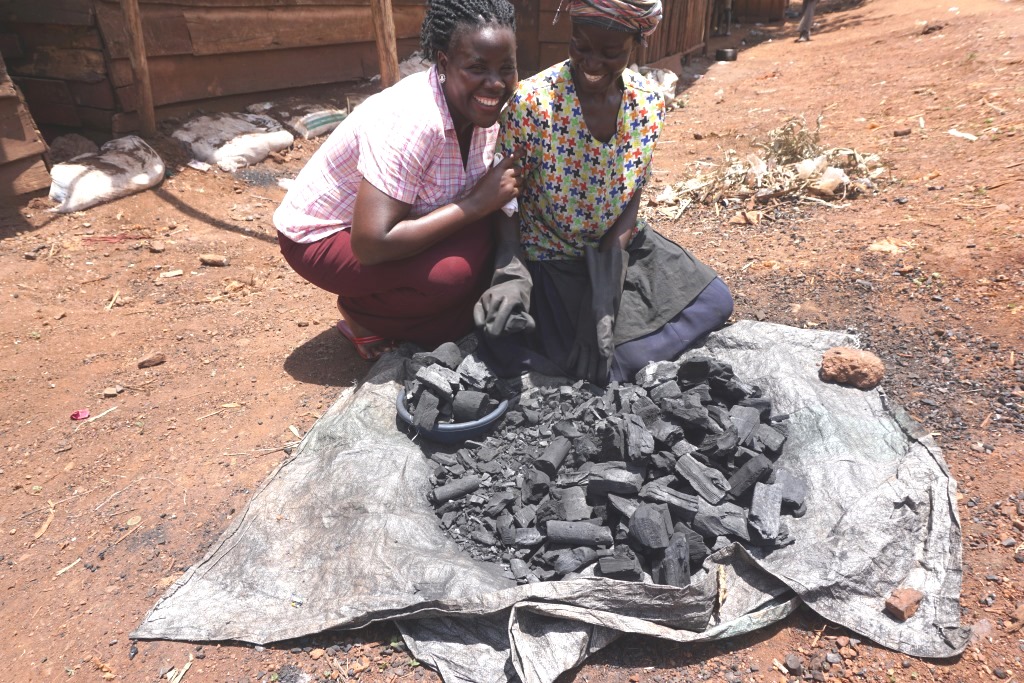 Family Business Empowerment
We are working with families to help them to develop the skills and business they need to provide for their family. When we resettle a child home from the street we want to give their family the skills and start-up capital needed to provide for their children into the future. We don't want to see children coming back to the street again because there isn't enough to go around at home.
We identify and assess families who are most in need of our support. Most often, these are families of children who are under our Educational Support programme. We hope that by working with their families to increase their income, they will gradually be able to take over financial responsibility for caring for their child/ children fully again.
The family member has to do some prior research to develop their business idea, and then attends our training course where they learn the basic skills they need in order to run a business successfully.
During this time, they create individual business plans based on their local market research with each of the participants and once they have completed the training, we visit them at home and help them set up the business.
We choose to give a small start-up grant to do this rather than a loan, as we don't want to trap the family in a cycle of debt, but instead for them to use their money to support their children and grow their business.
We carry out monthly (or more regular if needed) follow-ups of each participant to offer them advice and guidance on how to grow the business or make it more successful.
We also link them together to mentor and support each other and offer additional training days based on their needs.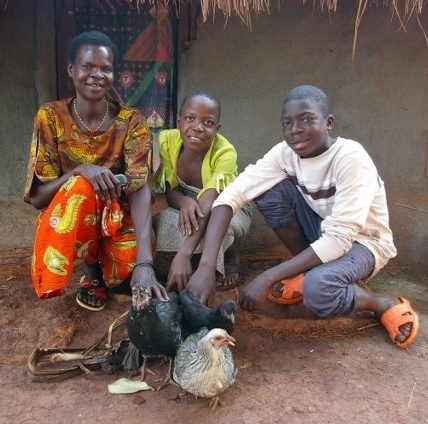 How the programme has helped Mama Junior
Mama Junior is one of our biggest success stories of the project so far. She started selling bread from a small market stall in Jinja town and has since grown the business and is now renting an old car which she uses to sell the bread from. Before joining the programme, she was earning just 3,000 shillings per week (around £1) and she now makes around 10,000 to 15,000 Ugandan shillings profit per day (around £4).
She has now enrolled all her children into school, no longer needs help with educational support from S.A.L.V.E. and is saving towards buying her own plot of land. She is even employing her sister and is inspiring and mentoring our new programme members with her success story.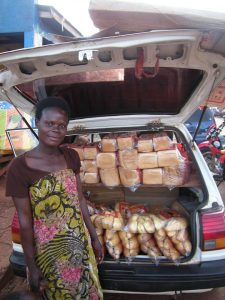 Advanced Business Training
In 2023 we started running an Advanced Business Training course designed to build upon our Business Empowerment programme.
Our team carefully select caregivers who would benefit from enhanced support and additional training to build on what they have already learned. These individuals are then invited to attend more in-depth training sessions on business topics such as planning, accounting and marketing. They are supported with additional capital to make key investments, allowing them to elevate their current businesses to be more profitable.
The people who attend our Advanced Business Training course will be empowered to be more financially secure, gradually taking over full payment for their children's school fees and also supporting others in their local communities by sharing their key learning points with others.
Community income generating projects
We used to run two community income generating projects, for a group of women in Kakira and Mafubira, two very poor areas just outside of Jinja. The women were chosen to take part in the programme based on their attitude towards changing their lives, their financial situation, and the risk of their children ending up on the streets.
They received practical training in making recycled handmade crafts, which were then purchased by S.A.L.V.E. at a fairly traded price and sold in Uganda and globally, with the majority of the profits going to the women and the remainder going to further our work with children on the streets.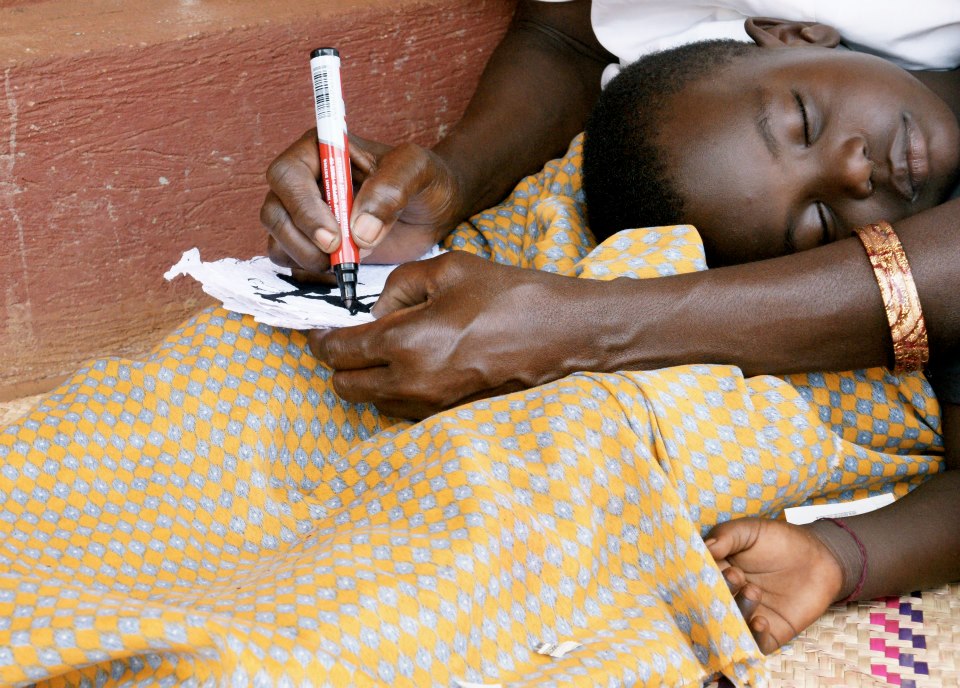 Whilst providing a skill and an income for these women was the initial focus of the project, S.A.L.V.E.'s work went much deeper than that.
We supplied them with an education in areas such as:
numeracy
literacy
business skills
health and hygiene
and the opportunity to build strong support networks with the other women in the group.
In 2014, after doing the group project for three years, we were able to support these women to develop and expand their own small businesses and become fully independent of S.A.L.V.E.
Some of these businesses are still in crafts and others in other areas such as retail and farming.
These women are all doing well with their own businesses and we regularly follow-up on the progress of them and their families.
We continue to buy craft products from their individual businesses wherever possible depending on the market we have for the items.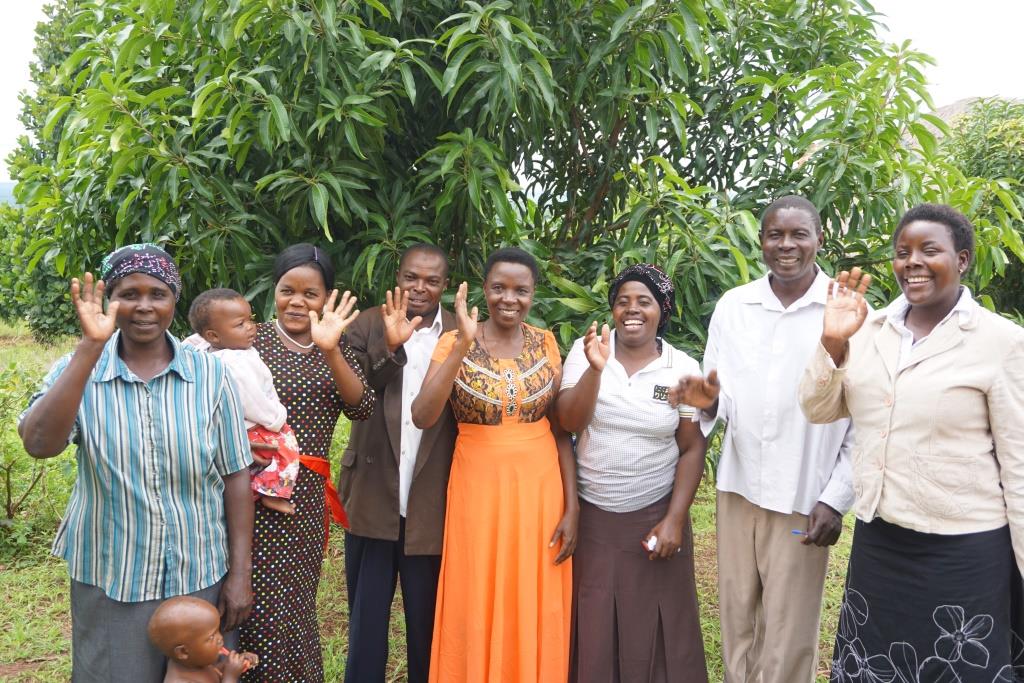 Thanks to your support, we have mentored, guided and trained 335* caregivers! With the average Ugandan family we work with having 7 children, that is a lot of young people who won't have to run to the streets because of poverty.
*we update our data every six months. The last time this was done was April 2023.