Meaning 'friend of the people', AARVEN is an ethical homeware and jewellery brand founded by two adventurers, inspired by artisans around the globe.
AARVEN co-founders, Bee Friedmann and Amy Fleuriot-Reade met whilst walking their dogs, Hiro and Wolf, in London Fields Park in London in 2011. Born in South Africa Bee already had extensive experience working in craft development with artisans across the African continent. Amy had just graduated from London College of Fashion and jumped at the opportunity to join Bee on a sourcing trip to Kenya. AARVEN was born from friendship and adventure.
AARVEN now designs in collaboration with 30+ artisan groups in 7 countries across Africa and in India. From wood block printed textiles, recycled brass jewellery, to hand woven baskets, AARVEN makes its joyful collections in collaboration with the worlds best artisans.
"Our mission has always been to unite traditional skills with modern design to elevate artisanal goods and create sustainable livelihoods in rural areas," says Amy, "the more time we spent in-person with our artisans, the more we realised how important education for their children was to them. We felt strongly that we wanted to give something back to the next generation so began to look for grass-roots charities working in children's education to partner with in each of the countries we work within."
AARVEN works closely with the groups of artisans, collaborating to design unique, exclusive pieces for the modern home. Inspired by the vibrant landscapes and rich cultural heritage of the artisans we are working with, AARVEN designs modern heirlooms that pay homage to the history of traditional crafts.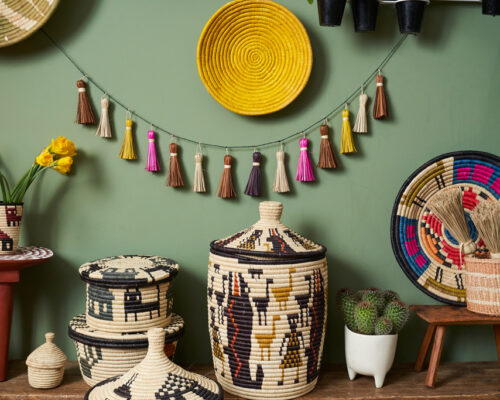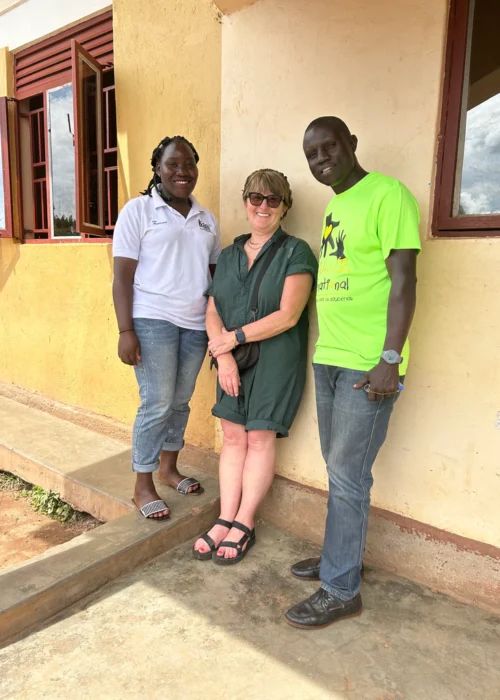 A working partnership
"S.A.L.V.E. contacted us in 2022 to sponsor one of their fundraisers and Amy and I were immediately impressed with their work," said Bee, "I decided to visit them during a production trip to Uganda in March 2023 and was deeply touched by the community they have created. S.A.L.V.E.'s hilltop sanctuary with it's glorious, green views of the rolling Ugandan countryside filled me with hope. I attended a lesson with the children who vary in ages and it was heart warming to see them contributing to the lesson, especially when we did the funky chicken dance! There was laughter and joy and a sense of unity. It was only afterwards when I met one of the nurses, that the reality set in. Esther Ruth Kisame explained that most of the children who are addicted to glue and mafuta have also been subjected to prostitution from a very young age. The work that S.A.L.V.E. does is paramount to the survival of these children. Giving children a space to be nurtured, free from their troubles, learn life skills and gain knowledge in such beautiful surroundings is a transformative opportunity."
AARVEN will be donating 2% from the sales of its Ugandan collections to S.A.L.V.E. to help fund their brilliant work.
Every purchase from AARVEN is not only supporting an independent business, it is also uplifting the lives of children in need, so we thank you for supporting AARVEN and S.A.L.V.E. International.