Help us to fulfill our mission of No Street Called Home by raising money!
We want to see as many children as possible get the opportunity to stop living on the streets of Uganda. It's thanks to people like you, that we have managed to make so much impact so far. But with increasing demand for our support, it's vital that we raise more funds to continue our life-changing work.
Whether you are a long-term S.A.L.V.E. supporter, or simply want to find a great cause to raise money for, there are lots of ways to get stuck in. You can take part in one of our organised fundraising challenges such as the Peak District Challenge. Or if that isn't your cup of tea, then get inspired to create your own event such as a tea party, or fundraise as a group at your work or school. Even better, if you have any ideas not listed down below, don't hesitate to send them to us so we can add them in to inspire others!

Run, hike, cycle or swim for S.A.L.V.E, the choices are endless. Taking part in a fundraising event is a great way to support us. You can join one of our events or do your own thing. Why not take a look at some options?
There are so many ways you can support us and the best part is, you don't even have to spend a penny. Why not take a look and see how you can make a difference?
Help to change children's lives for the better by hosting your own event or campaign. If you're stuck for what to do, we have a lot of ideas that'll inspire you. Why not have a look and see what excites you?
Fundraising as a school or community group is a great way to teach young people about world issues and what they can do to get involved and make positive change. Take a look at what your school or group can do to help!
Want to make a lasting impact through your business or workplace? Not only will you help to change the lives of children living on the streets in Uganda, but also you can boost team morale and motivate customers to do business with you!
Want some support to help you make the most of your fundraising? From the start of your fundraising journey to the end, we have lots of ways we can help to make sure that your event is a success.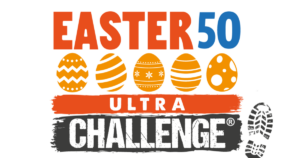 No event found!
Why support SALVE?
We have already done so much to improve the lives of children and their families in Uganda. 
We have Street Outreach sessions to build trusting relationships with children. 
Our Halfway Homes and Drug Rehabilitation Centre offer a safe environment for the children as they transition off the streets, whilst we try to find family they can go back home to.
We also share skills for the future, teaching children and their families how to care for the environment and set up businesses. 
We cannot do any of this without fundraising. The amount we can raise directly impacts what we can achieve. That's why we need your support to continue to support street connected children and their families to have a brighter future. 
Will I be told exactly what my fundraising money has been used for?
You have 2 choices. You can choose to fundraise towards something specific related to one of our programmes (see where your money could go) or you could fundraise where you allow us to pick which part of our work is most urgently in need of funds.

Either way please contact us so we can discuss what our most important needs are at the moment – then you can decide how you want to fundraise.
How much support will I have?
You can have as much support as you need or want. Check our support page to see what we can offer you.
How can I collect the money?
Setting up a Total Giving page is one of the easiest ways to collect money online or else setting up a Facebook Fundraiser. If you are a UK taxpayer, Gift Aid will automatically be claimed. 
If you prefer to raise money offline please get in touch so we can send you some template forms if needed and our bank details for paying in the money at the end.
Do I have to be in the UK?
No! S.A.L.V.E. is a global community of people wanting to ensure there is No Street Called Home. Fundraising can be done and adapted to suit wherever you are.
When you pay in your money, it will be automatically converted to the local currency (depending on which country you pay it in to) so you don't need to worry about exchange rates either.
Can I use your logo?
You will be able to use our logo on posters, materials etc. However, please get in contact first so that we know what you are planning and give you permission to use our logo.

Can I claim Gift Aid on my fundraising?
What is Gift Aid
Gift Aid is a scheme where charities like us can claim extra money from HMRC. For every £1 donated, we can get an extra 25p. You can select this option if you have paid the basic rate of tax. Your donations will qualify as long as they're not more than 4 times what you have paid in tax in that tax year (6 April to 5 April). 
Please note: this is only available for UK supporters.
Yes, Gift Aid is automatically claimed if it is done through an online giving site such as Total Giving. But if you will be collecting money in person, such as cash and cheques, we have forms to make sure that Gift Aid can be claimed for afterwards too. Just get in touch with our friendly team to find out more.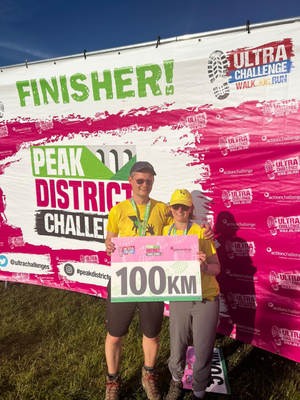 Testimonial
Hannah and Jonnie took part in the Peak District, choosing to walk a whopping 100km for S.A.L.V.E.
In their own words, they said "It would be an absolute outrage in the UK if a child had to sleep on the streets but in Uganda, children as young as 4 can be found on the streets.
It's nice to do something together and support a smaller charity where the money will make a big difference.
We just fancied giving ourselves a challenge in 2022, spent a while getting fit, doing lots of walking. And thought 100km would be pretty massive!"