Does your business want to make a lasting impact? Partner with us to change the lives of street connected children in Uganda.
Why fundraise for us?
We work with young people to provide them safety on the streets and access to basic needs. 
Here are just some of the ways we help change children's lives: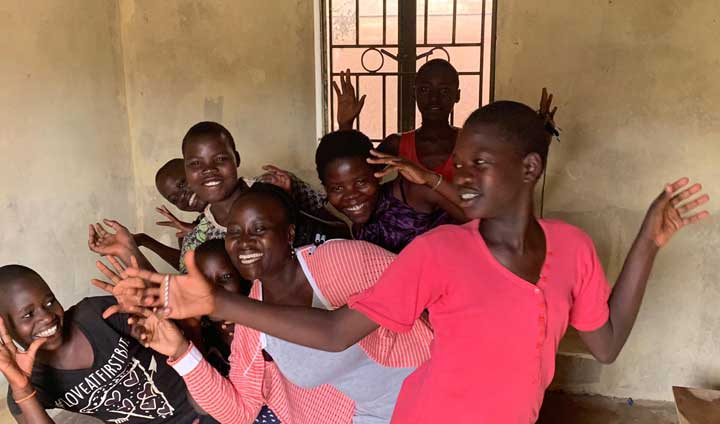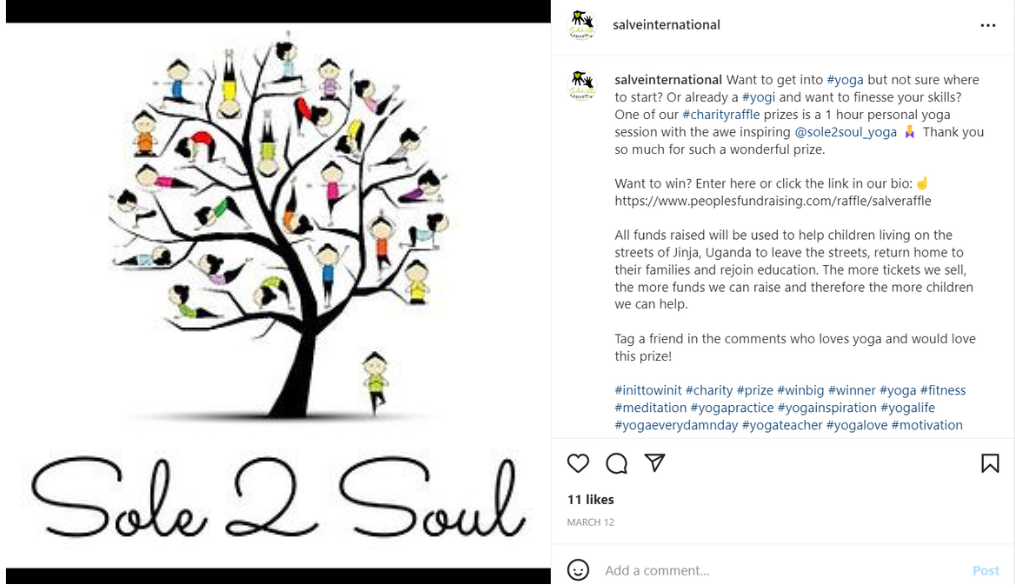 What we can do for your business?
Shout outs on social media to show your customers that you are an ethical brand (see example).
Branded certificates/posters for display at your premises / on your website.
Updates on the impact that your giving has had.
Access to branded items eg T-Shirts/hats for charity fundraising.
Access to fundraising advice and support as needed.
How can your business fundraise for us?
Work for Good is a great initiative that allows businesses to support charities in a legal and low-cost way for charities. 
By advertising that your company is supporting us, customers will be encouraged to make a purchase, knowing they're making a lasting impact.
All you have to do is decide how much money you want to be going towards S.A.L.V.E.
Work for Good's Commercial Participation Agreement will create terms for both your company and S.A.L.V.E to agree on. 
Once this is done you can spread the word, letting your customers and clients know and encourage them to join in the fundraising. When your due date approaches, you can easily pay in the money for S.A.L.V.E. through your Work for Good account. 
Donate Inkjet cartridges with Think Inks
Do you have an Ink Jet printer in the office but don't know what to do with the empty cartridges? Thanks to Think Inks, you can recycle your HP and Canon cartridges for free AND you can choose to support S.A.L.V.E. in the process.
Collect your used printer cartridges. Think Inks can provide you with a display box (perfect for school, the office, your shop and the home) or a Freepost bag (holds a minimum of x4 cartridges).
When the box is full, you have the option to ask for a FREE collection.
Once they are collected, S.A.L.V.E. will receive up to £5 for each cartridge. A shoe box-sized box of ink cartridges can make between £50-£100!
Raise money with Benevity
Go further than work, engage your employees and make a real lasting difference. Thanks to Benevity's online platform Spark, you can encourage your company to take action on social issues. 
Your employees can choose to make a one-off or recurring donation and Benevity will match it automatically. 
So if your donation was £40, you could raise £80 for S.A.L.V.E.! Benevity then sends the total amount raised in a month safely and securely to us. Spark also allows you to provide employees with incentives, as well as rewards for giving.
What's more, if anyone wants to volunteer, Spark easily lets employees know how they can volunteer and get involved. 
Spark also provides you with a microsite allowing customers, clients and visitors to your site to get involved.
Fundraising ideas
Christmas do: Almost every company loves a chance to party and thank employees for their hard work. Just have people pay a bit extra to attend – it's for charity! You can even have a raffle on the day to raise even more money for S.A.L.V.E.
Raffle:  Host a raffle at the workplace and win some amazing prizes! 
Bake off: Know any budding bakers? Make it a friendly competition and ask them to bring their best bakes. Everyone can get the chance to try them and vote on their favourite.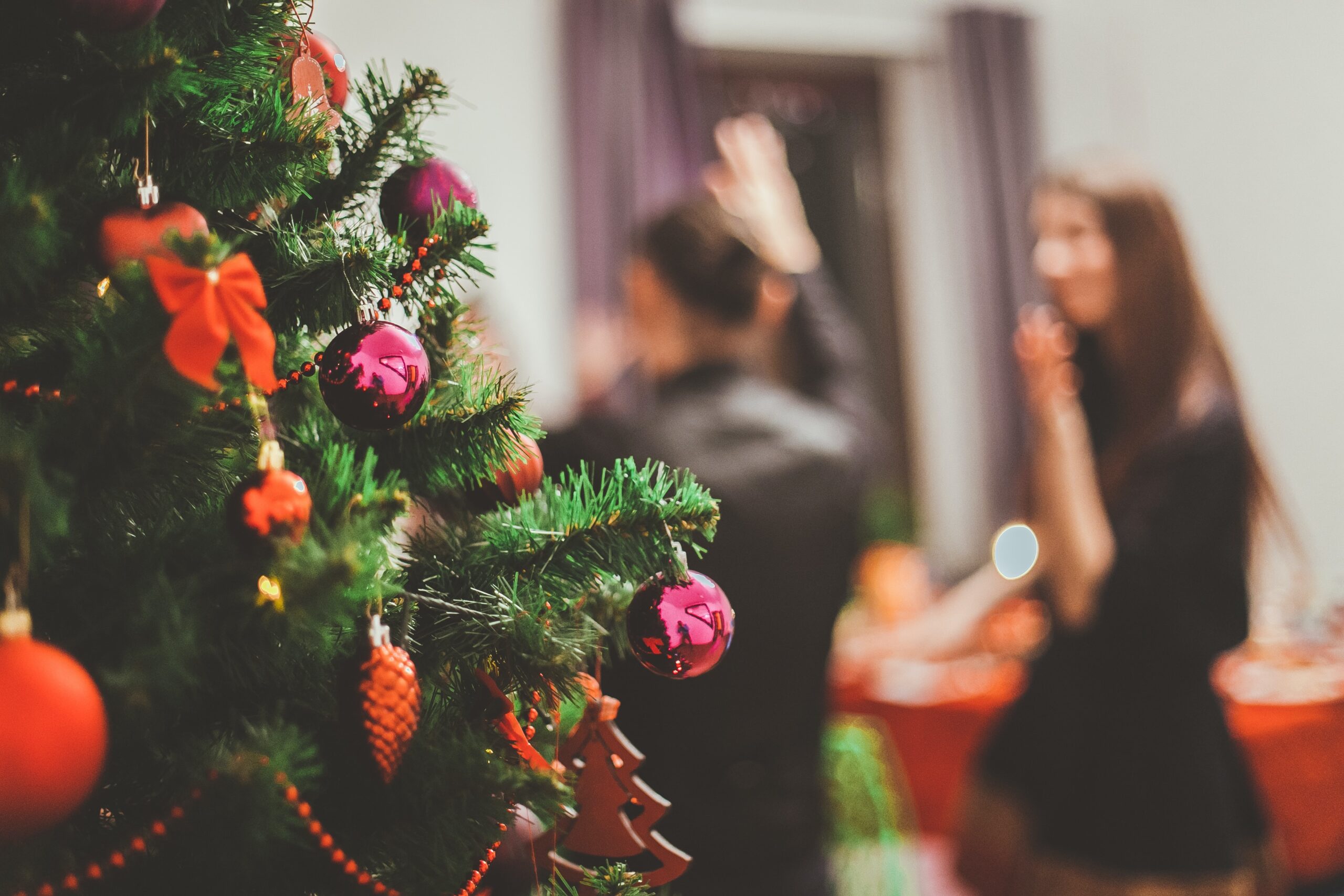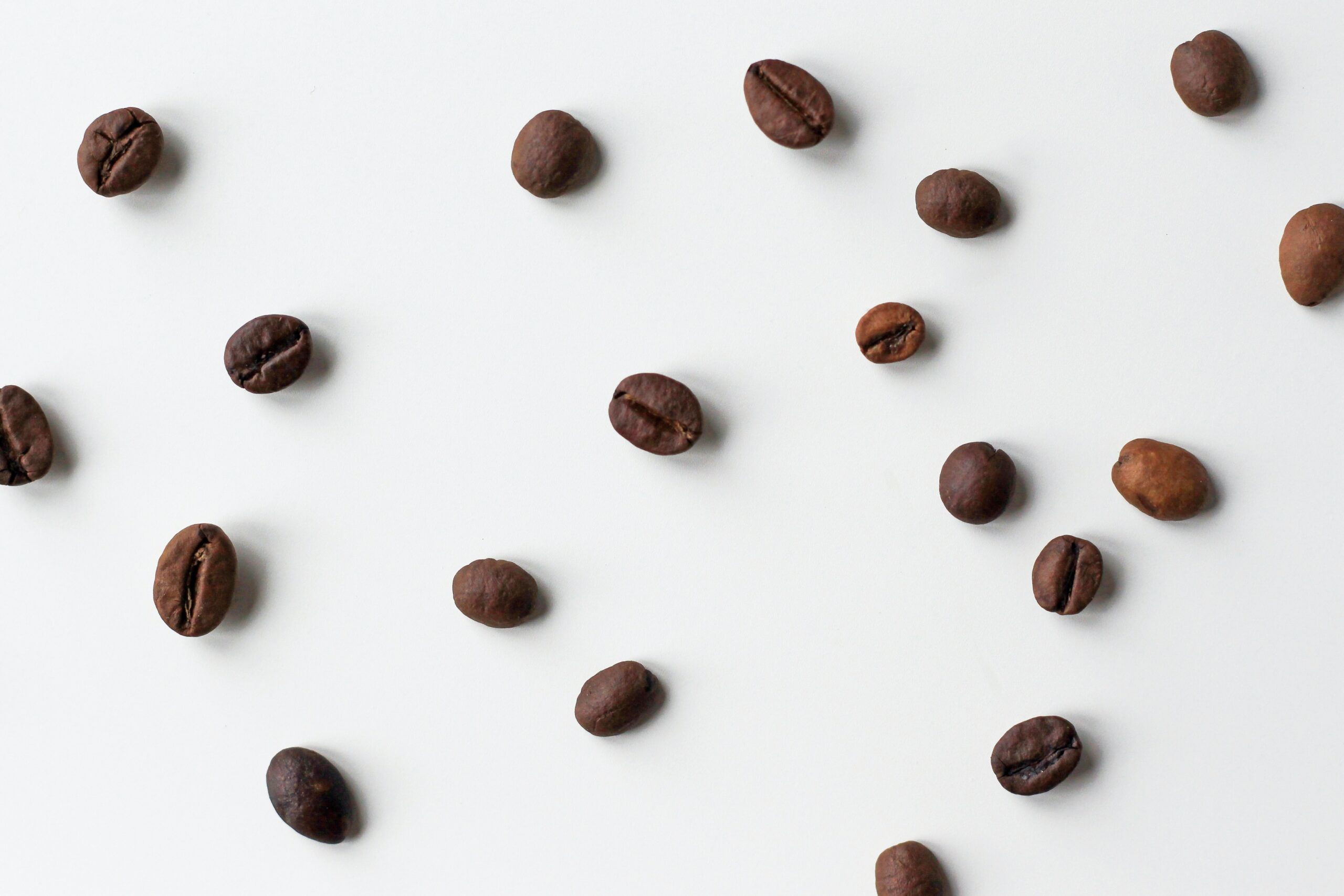 Social: Socials are a great way to get to know new faces, or even give an employee a nice send off. Options such as karaoke, meals, drinks can be used to raise money for a good cause. Just ask people to pay slightly more than you would normally.
Coffee morning: Everyone loves coffee, especially at work! Set aside a couple of hours to sell coffee, tea and hot drinks as well as cakes and biscuits. People will love the opportunity to have a break, with the added bonus of getting to know more people. 
Own clothes day: Maybe the office has a strict uniform policy? Having an own clothes day is a fun and easy way to support S.A.L.V.E. If you really want to go the extra mile, why not have people come in fancy dress? You can add some competition to the day and crown someone for best costume! 
Nalu Afrika is paying it forward
Anna Nalumansi is the founder of Nalu Afrika an African contemporary fashion brand, combining unique African prints (Kitenge, Kente and Dashiki) with contemporary fashion for an inclusive experience and exclusive quality.
Anna supports our work by donating 10% of purchases towards S.A.L.V.E.'s Family Skills and Business Empowerment programme, helping families of resettled children start up their own businesses so that they can support their children and reduce the risk of them returning to the street due to poverty.

"I am very passionate about "paying it forward". Whenever I was in Uganda, I came across children and families that were in need of support and so I would do what I could by either paying for the children's school fees or providing them help with their daily needs. I had seen these children on the streets and it always broke my heart. I'd always wondered how I could help.
For a long time I had been hoping to partner with a charity that had the same goal as me and that is S.A.L.V.E. International. Straightaway I was drawn and inspired by the work they do. As a single mother myself, I can relate to the mothers that S.A.L.V.E. is supporting whose children ran away to the streets due to poverty. Luckily, I have been able to start my business and survive through different resources. By partnering with S.A.L.V.E., this is my way of "paying it forward" and supporting children and families that do not have these resources available to them".