Nelson Madela said 'Education is the most powerful weapon which you can use to change the world' and education is at the heart of all the work we do at S.A.L.V.E. International. Education, both formal and informal, can give you the knowledge, skills and confidence to build a better future.
In Uganda many people are competing for a limited number of good jobs, and without a decent education it is very hard to get one or have the confidence to initiate your own business instead. According to the World Bank, Uganda has one of the highest rates of youth unemployment in Sub-Saharan Africa, and 75% of its population is under the age of 30.
Access to education
Getting access to education in the first place can be a huge challenge. In 1997 the Ugandan government introduced universal primary education (the idea that all children should be able to attend primary school for free) and in 2007 universal secondary education. Unfortunately the demand for free education outstrips the availability of places at the free government schools. It is not uncommon for classes to have well over one hundred students, with very little in the way of facilities, and demotivated, over-worked teachers heading them. This means that for most of the population, especially those who want a higher quality education, the only other option is a private school. In Uganda, private schools vary enormously in both fees and quality.
Paying school fees is beyond many families, especially where they have a lot of children. This means that many children are left sitting at home, waiting for their relatives to try to scrape together enough money to send them back to school.
However, matters are made worse by the fact that at all schools there are many extra school requirements to pay for on top of fees. From brooms to school books and uniforms and smart shoes, each child must turn up at the gates with everything asked of them, or else risk being sent back home.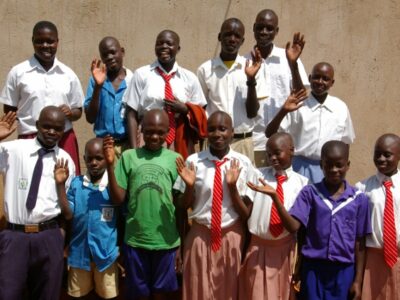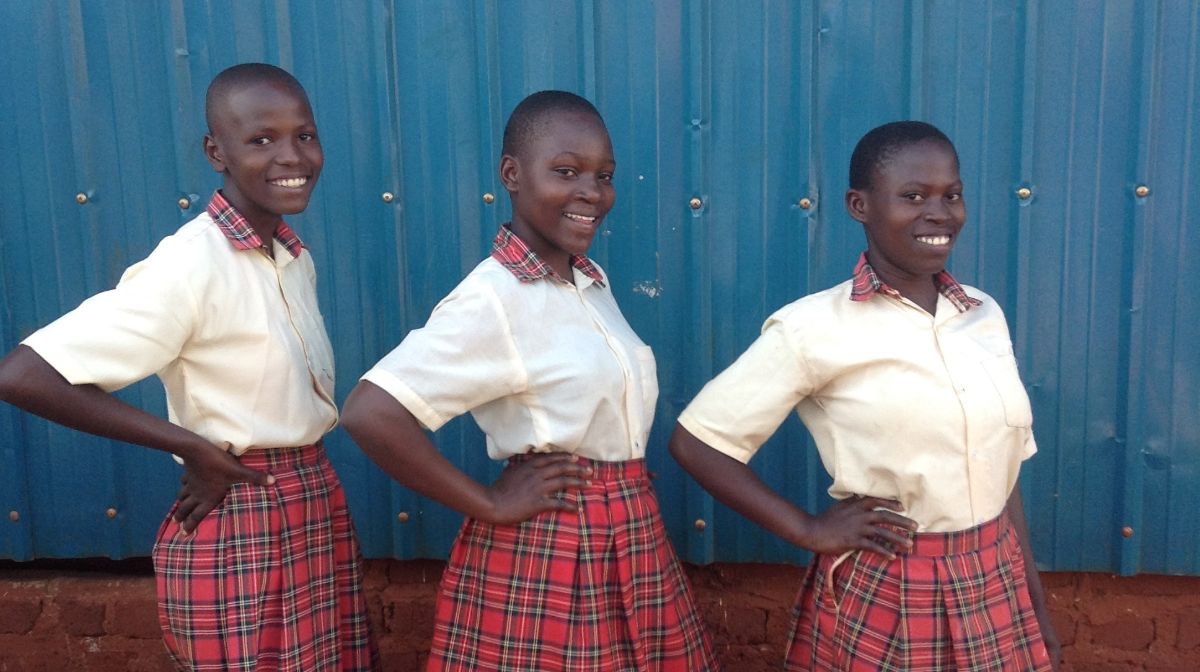 It is a seemingly impossible task for many children and their families to fund an education, and a lot of children only manage to pay part of their fees.
This is a common occurrence, and however hard a child has worked at school, if they can't pay their fees in full they are not given their school reports or exam certificates.
Their whole year of learning is effectively made worthless. Consequently, many children end up changing schools every term, building up debts wherever they go as they simply can't afford to pay them.
Primary education
Children in primary school take four main subjects, English, Maths, Science and SST. SST stands for Social Studies, a subject that includes Geography, History and Religious Studies. There is also the option of taking Agriculture as a fifth subject, depending on whether the school provides this option or not. They are examined at the end of every term in each of these subjects.
Grade boundaries for primary school:
Distinction = 100 – 80 %
Credit = 79 – 50%
Pass = 49 – 30%
Fail = 29 – 0%
Secondary education
Children in secondary school take a wide variety of subjects with English, Maths and Science (Biology, Chemistry and Physics) as the key subjects.
For each subject, a child is given grades based on their exam performance:
Division 1 = 100-81 %
Division 2 = 81-72 %
Class 3 = 72-68 %
Class 4 = 68-61 %
Class 5 = 61-53 %
Class 6 (Fail) = 53-0 %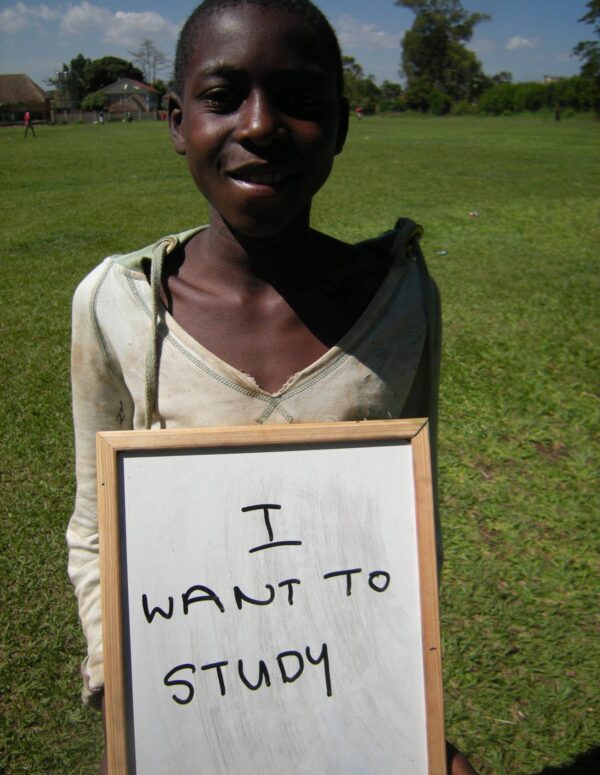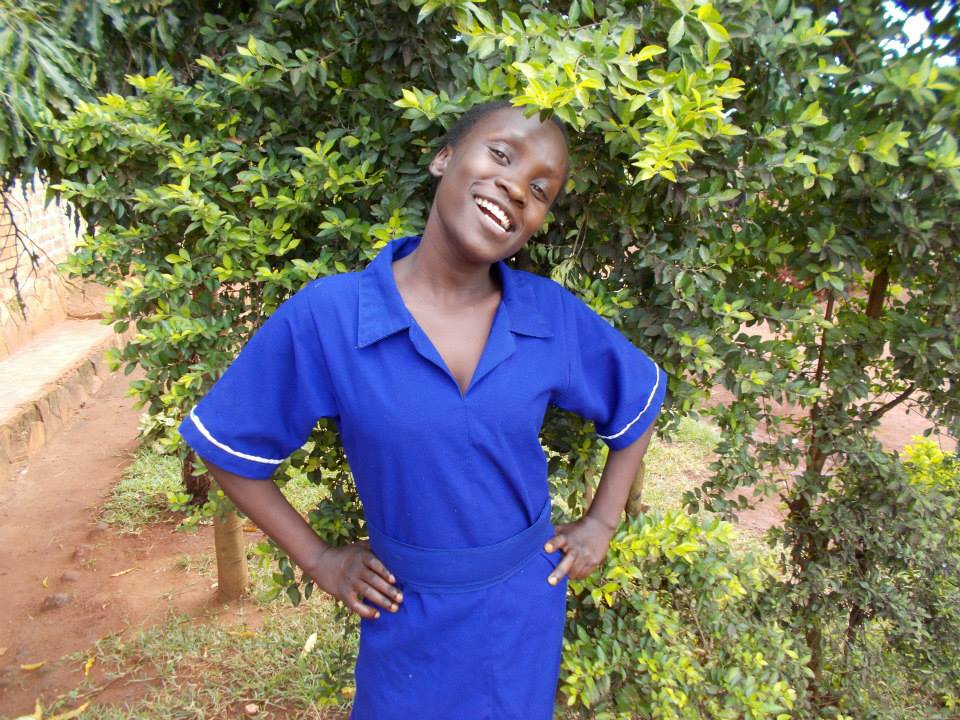 The Ugandan education system
The Ugandan school year starts in February and finishes in December. The first term runs from February to April, the second term from May until early August, and the third term from September to December.
Children are in primary school for seven years (Primary 1 to Primary 7), and then continue through secondary school for the next six years (Senior 1 to Senior 6).
The three most important school years for a child in Uganda are:
Primary 7: All students must take national exams which will determine which secondary school they go to.
Senior 4: O-Level year
Senior 6: A-Level year
The Ugandan school system is very competitive. There are so many children who want an education, that better quality schools all over the country are able to pick and choose the best students in order to improve their grade average and national standing. Testing is relentless for students, as every term, they have to take exams as well as have ongoing assessments of their performance; based on their results they are given a grade and a position in their class. If the child is successful, they can move into the next school year in the new year. However, if their performance is poor they may have to repeat the school year again.
Classes in Uganda are not based on age because a lot of children drop out and re-enter school based on whether or not they can afford to pay the school fees. This means that the children might be in classes with students who are a lot older or a lot younger than them. This can lead to issues and bullying as the children are at different development stages. However, normally the desire to learn unifies them enough to study together.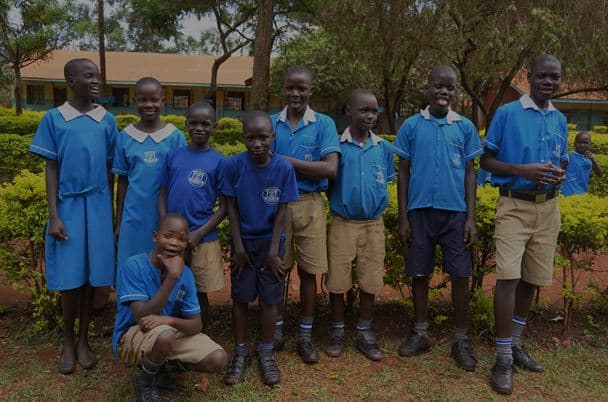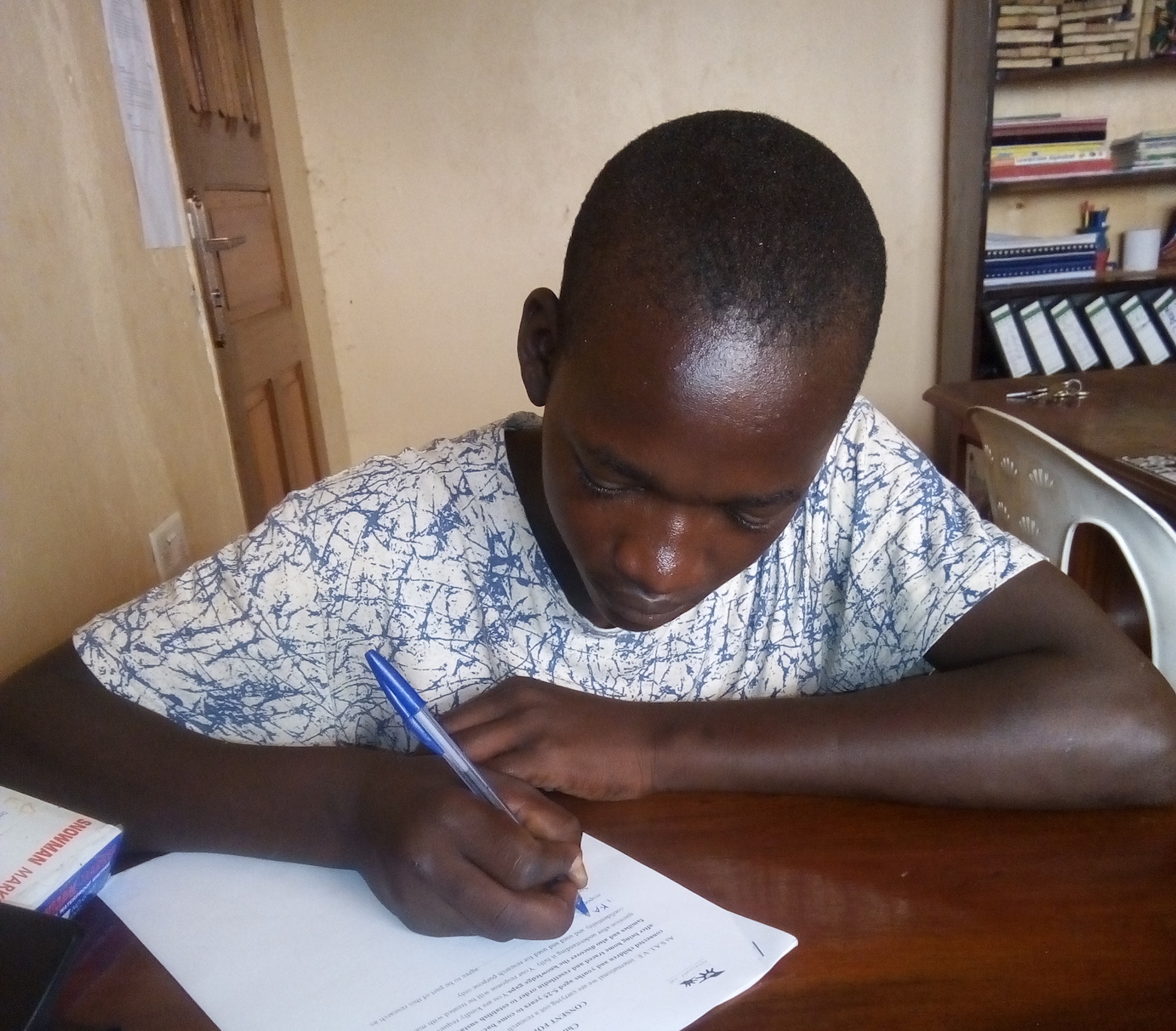 Improving educational opportunities
Schools in Uganda face huge challenges due to their lack of facilities. This makes it far harder for the children to learn and for the teachers to teach to a reasonable standard. Imagine schools that are often only half built, without enough textbooks or many teaching aids beyond a blackboard to help stimulate the children's minds. If a school does improve its facilities, it also has to raise its fees in order to cover the improvement costs.
This is why we are keen to find ways we can partner with local schools and institutions to increase access and opportunities to improve educational standards. This has so far included running extra-curricular activities in schools and our trees for integration programme planting fruit trees for children to be able to access improved nutrition
If you were to ask children in Uganda if they would prefer to go to boarding school or day school, the answer would almost always come back as boarding school. In Ugandan boarding schools, children are provided with a much better education, as students get to receive extra classes in the evenings. It is hard to be a teacher in Uganda, as you are generally faced with such large class sizes and poor resources that it is incredibly difficult for you to give one-to-one attention to those students who need it most. When the day-school pupils go home after classes, the teachers are at last able to work on a more individual basis with the boarders
Vocational training is a very important option, especially for children who are more practical-based learners or keen to enter a specific trade. There are many courses on offer; popular options include tailoring, hairdressing, catering, carpentry or becoming a mechanic.
Many vocational courses have entry limits on them as to what academic level you must have reached to join them so this can also be a limiting factor, along with the expense of the courses (which vary and all require some level of funding to participate). It is clearer to see the link between a vocational course and a job in the end, though often people struggle to get the money they need to start up a small business or buy the tools needed to join a workshop so this needs to be factored in alongside the education costs.
Students who pass their secondary school A-levels may go on to university, where they can study for degrees, or to other institutions that award diplomas and certificates.
The Ugandan government gives about 4,000 university scholarships each year, and sponsors thousands of other students in other tertiary institutions. But tens of thousands of students who do not get the competitive government scholarships depend on their relatives to pay their tuition and upkeep.
There are a growing number of universities and courses on offer in Uganda, but the cost of them prohibits many students from being able to consider going on to further education. There is a limited student loan system available, but you need to come from a wealthy background to be able to access it, as you need guarantees for paying your loan back.
We believe that education should be available to everyone in Uganda and we are using our community education programmes to address this wherever we can.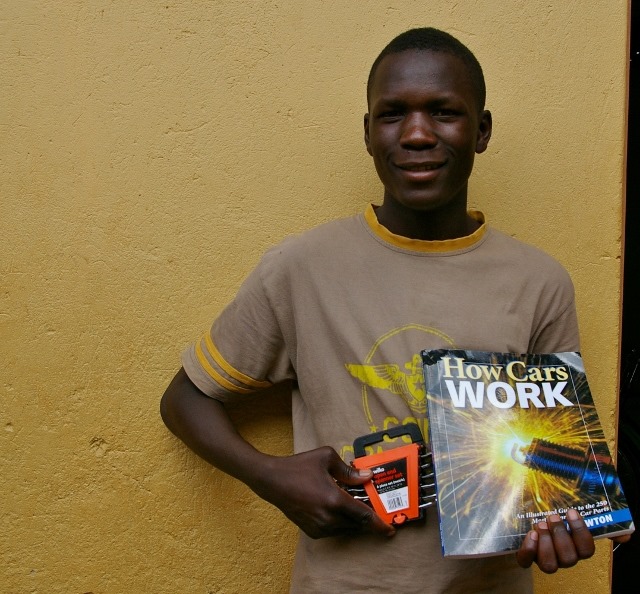 Support a child's education
At S.A.L.V.E. we work with some of the poorest and most at risk children in Uganda and try to ensure they can re-access education (or even go to school for the very first time). If you are able to do so please consider supporting a child's education with us so that they can have an opportunity of a brighter future.