Harriet* is 9 years old.  She used to stay with her parents in the village. Sadly, her father died when she was little. Harriet's mother wasn't seeing any future in the village since the situation in the village wasn't good without the father there. Her mother asked the relatives of the late father to help support Harriet but all in vain. So she had no option but to leave the village and come to town to try and find a way of helping her children to survive.
Searching the streets to survive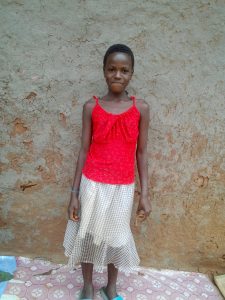 Unfortunately, things did not happen as planned. Harriet's mother was struggling too much to provide food for her young family and so she had no choice but to let Harriet go on the street to see if she could earn a little money. Harriet would collect scrap and plastic bottles to sell so she could get enough money to support her mother and siblings; food for them all and rent for the tiny house that they rented.
Harriet says it's always with emotional pain whenever the mother sends her to the streets because she meets many traumas that she can never sometimes explain to the mother at all. She felt that she had no option apart from going to the streets and moving on with her life in that direction.
However, during a S.A.L.V.E. street walk, Harriet met one of our social workers whilst looking for scrap metal. We spoke to her and asked if she wanted to attend our Drop in Centre so we could get to know her and her situation and see if we could help her in any way. Harriet was counselled and eventually, after building trust, was taken back to her mother's house with a S.A.L.V.E. social worker.
Planning for a brighter future
When the day came for us to go together, Harriet's mother wasn't happy that Harriet would now stay home and no longer be able to help her get some small money from the street. Harriet's mother asked us if Harriet could still go to the street for scrap metal because it was the only way that they were surviving. It was a hard decision for the parent to let the child be home and not go on the street but, after we explained the dangers of Harriet being on the street and the difficult and traumatic life she was facing there, her mother agreed to keep her home.
Sometimes when we visited Harriet, we find her at a neighbours house doing laundry for some money.  She told us that sometimes she did not even get paid, but she must try and do it for her family to survive.
Next steps
Harriet's mother continues to work with S.A.L.V.E. and to learn the importance of Harriet staying at home. With support from us, Harriet can stay home in a safe environment and will go back to school where she can continue her childhood without turning to the street. It is hard to change attitudes however, it must be done to keep these children safe from the streets.
It is important for us to support her mother and to talk about ways she can support her family and how we can help her gain skills and care for her family, without Harriet or her siblings leaving for the street.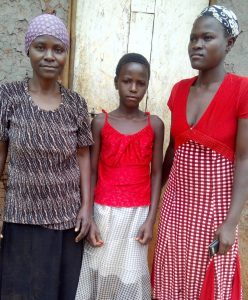 Every child deserves to go to school and to be safe from the abuses faced on the streets.
Did you know that every graduate of S.A.L.V.E. has gone on to help their family using the skills they have gained?
If you are touched by Harriet's story you could consider becoming a child sponsor and helping her, or another child in a simular situation, change their future.
*Harriet's name has been changed in line with our child protection policy.