In July, I took part in the Peak District Challenge, a 52km walk through the beautiful (if not a bit soggy) Peak District. On this walk, I had the opportunity to speak with some of our wonderful friends and supporters and also some strangers about the work that we do, quite literally shouting it from the hill tops!
It reminded me how much I love being an advocate for S.A.L.V.E. I can wax lyrical about our dedicated team, our kind-hearted family of global supporters, and of course I am constantly inspired by the resilience of the children that we work with and their caregivers.
One exciting project that our team in Uganda are working on at the moment is our Advanced Business Training initiative, designed to support the caregivers of street connected children with growing their businesses with the additional skills training to make it a bigger success. This advanced course will provide caregivers with a more in-depth understanding of how to develop their business so that they can increase their income significantly.
It is hoped that the more we can support caregivers, the less likely their children are to return to the streets as their families can afford to feed, clothe and educate them.
We genuinely believe that we can create a world where there is no street called home for children in Uganda and that this programme is another exciting step on our pathway to achieving that goal.
And if that's not something worth shouting from the hill tops, I don't know what is!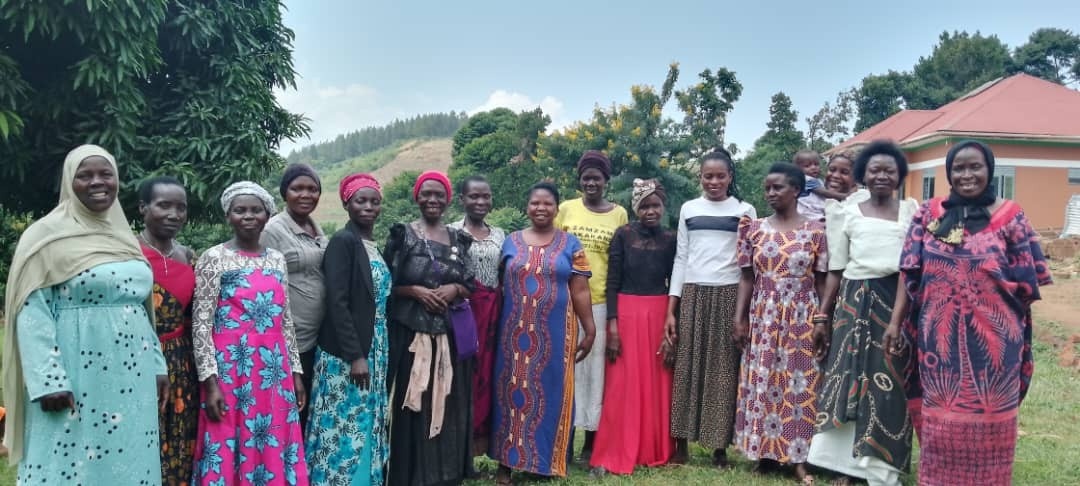 Fundraise for S.A.L.V.E.
Have you ever fundraised for charity? Fancy a challenge, or to do some fundraising to help to make a difference? We would love to hear from you!
As a small charity we are heavily reliant upon fundraising from kind hearted friends, such as you, to support our work with street connected children.
The good news is, we have HEAPS of ways to get involved! The great thing about fundraising is that you can choose a way to raise much needed funds that is fun for you!
You could have a cake sale at your work, encourage your children's school or youth group to do a sponsored silence or host a picnic for S.A.L.V.E. But if fitness is your thing, then why not walk, cycle, run or swim for S.A.L.V.E. and help change the lives of children living on the streets of Uganda. We'd love to have you in our S.A.L.V.E. team!
Latest S.A.L.V.E. news
📚 School might be out for many this summer, but not yet for the children in Uganda! We are celebrating this month that we have over 120 children in our Education Programme. We have many more children who would love to go to school though so please do get in touch if you would like to help make a child's dream of an education come true!
🎶 We want to share one of our latest blogs, "Life's Melody", about a young girl's battle with drug addiction. Our blogs are written by our team in Uganda from real life stories of children and families we are supporting. We hope you feel as inspired as we do by reading the stories about the difference we are making together in Uganda.
🏘️ This month we have been enjoying our newly re-homed Boys Drop in Centre. The new site is much bigger and we are able to welcome many more children to access our services. Plus, the centre is right next to a large football field which is proving very popular! Learn more about our Street Outreach programme and why it's a vital lifeline to children when they need us most.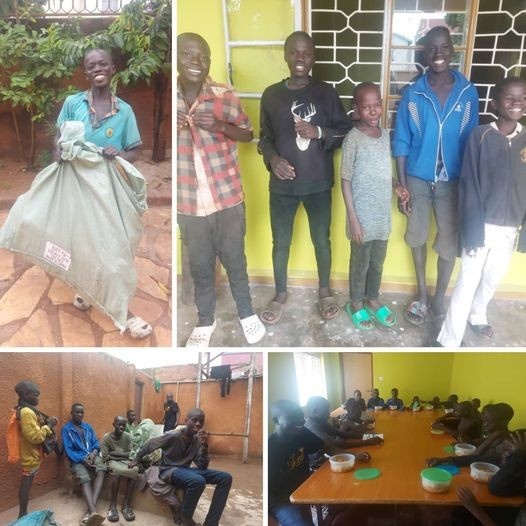 Webale nyo
None of what we have achieved would have been possible without the support of you, our amazing global family. Thank you for continuing to be part of our community and for standing in solidarity with street connected children with us.
If you have any questions or feedback, please do not hesitate to get in touch. We always love to hear from you.
With love and smiles,
Nicola and the whole S.A.L.V.E. team
Each month the children we support in Uganda want to hear from your for our interactive debate. You can get involved either ahead of time or on the last Thursday of the month when our debate goes live via our website.