Effects of poverty on family
The effects of poverty develop differently among individual family members, and so a collective effort is needed to improve the lives of everyone in the family. When a family works as a team rather than leaving everything to an individual, they can find a way out of poverty.
Under the S.A.L.V.E International Permaculture Business Programme, based within the Community Empowerment Department, families are using their land resources to overcome the effects of poverty that directly affect children, which include poor nutrition, lack of access to education and suffering from preventable diseases.
Caleb's* journey to rehabilitation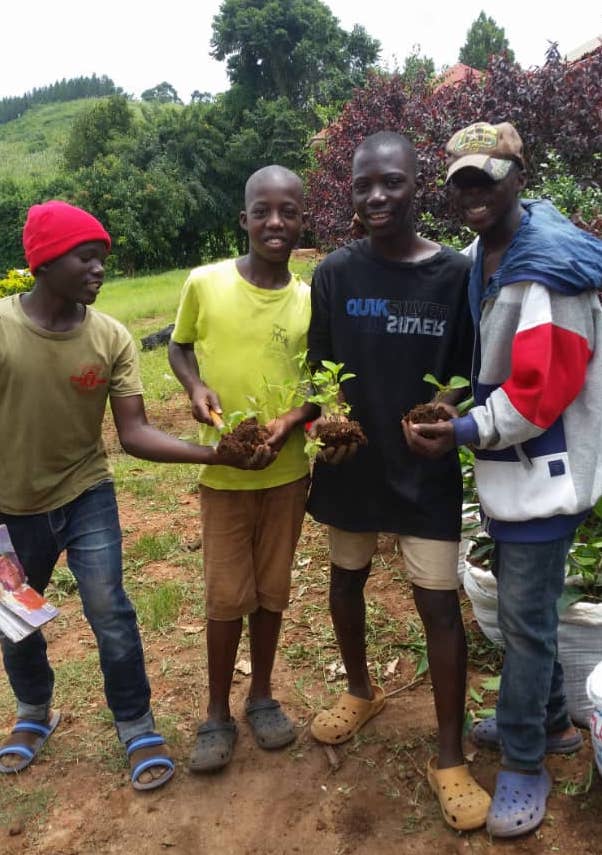 Caleb had been on the streets for three years and had lost all hope in life. His parents did not know his whereabouts and he was at a low point, having to feed off leftover food from the rubbish bins of the city's hotels.
Caleb started attending the S.A.L.V.E.'s Drop-in Centre and was well behaved and polite. He said he wanted to change his life for the better and was therefore chosen to be among those sent to the S.A.L.V.E. land for further rehabilitation. When Caleb got there, he proved himself even more by performing all the necessary tasks and getting involved fully in all the activities.
When it came to the Permaculture farming training, Caleb excelled above his classmates by being extremely active in the gardening work. He worked hard on extra projects that were always successful; for example, he created a carrot garden on the land that he was able to harvest.
Passion turned into business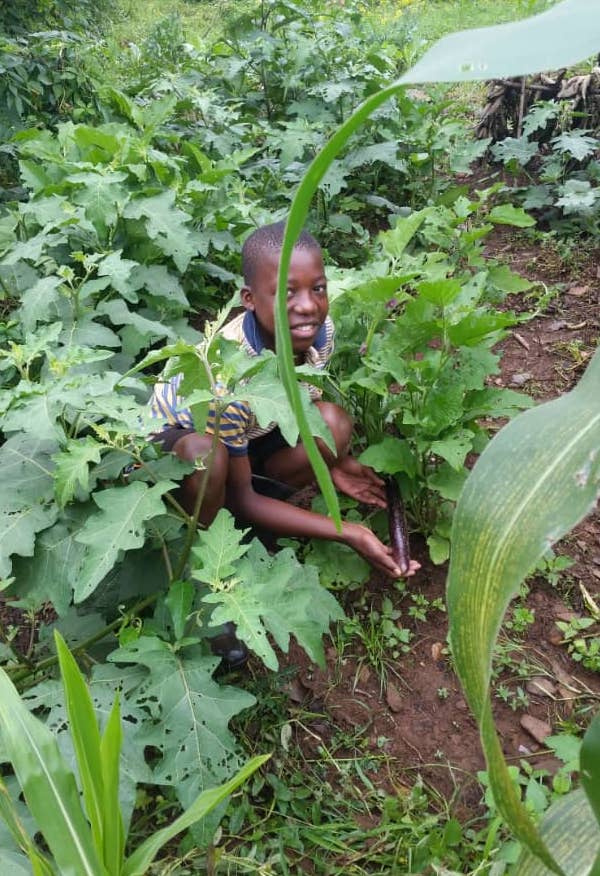 At the time of resettlement, he was hesitant about going home and was very worried that he would not get to practice his newfound interest in farming. After an initial visit and assessment, Caleb's family was accepted on to S.A.L.V.E.'s Permaculture Farming programme, so he could continue with his learning at home. This made him extremely excited which in turn helped him become more involved with other household activities. By teaching his parents the skills and best practice learnt from his Permaculture training, Caleb's relationship with them was strengthened and it helped him to bond well with all his family members.
Their gardens are now successful and have hugely contributed to the family income. They have adopted horticulture as a side income in addition to the father's coffee business.
Caleb has proved to be so useful to his family in developing their farm that they call the business his own and he plays a big part in the decision-making process about inputs and outcomes of their successful gardening venture.
Thank you S.A.L.V.E.
Much thanks again to S.A.L.V.E. International for supporting such impoverished families to raise their standard of living through its Community Empowerment Department. Thanks also to our supporters and funders for their continued help and we ask that others join the trail set by S.A.L.V.E. and give hope by changing lives one family at a time.