This month's discussion was themed around the question 'Do you think child labour is a bad idea?'.
Our Drop-in Centre was full of children keen to read what people from around the world had contributed and to get their voices heard.
No, it's a good idea!
Here are some answers from people who said that they think child labour can be a good idea:
"I think that it is not a bad idea because they can learn practical skills or manners in society. However, I believe it is important to gain basic knowledge including mandatory education in order to live as one of members in society." – Akane, Japan
"I think they can all [both girls and boys] work as long as they are going to school, doing their homework, getting good grades and getting a fair wage (and not doing anything dangerous!)" – Hannah
"I had a paper delivery round when I was young which meant lots of early mornings, but I think it taught me responsibility and I felt proud of what I earned and was able to buy for myself as a result. I think children having small, safe jobs can have a lot of benefits as long as it doesn't affect their studies." – Fred, UK
Yes, it's a bad idea!
However, far more people who contributed said that they think child labour is a bad idea. Many of them said that they think education is more important than work for children.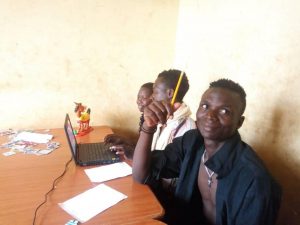 "Yes, of course, it's a bad idea. There are enough adults without employment and children should be in school learning." – Gary
"Child labour is extremely bad since it leads to exploitation of this young child and above all they end up with serious diseases since their bodies are not really ready for work" – Gilbert, Uganda
"Child labour is bad because it may lead to school dropout which contributes to illiteracy" – Kasuubo Bavati
"Child labour make children lose focus for their dreams and they end up concentrating on short term goal which is money other than the vision they might have had" – Gilbert, Uganda
"Child labour is a bad idea because:
It makes a child tiresome.

It causes a child to neglect his/her home,

due to

heavy work given to them and they end up going to the street

It prevents a child from going to school and getting an education."

– Ivan, Bakali, Fred and Ialilu
"Children who serve as maids end up being exploited by their masters and end up not being paid and they even fail to have access to basic needs. children involved in trade like selling bananas, ground nuts etc end up not being at school. children who do work at farms end up not going to school to learn new skills. in industries, children do heavy work and end up very weak due to heavy work and they are poorly paid and this is due to poor policies in place to check on this" – Achjeng betty, Uganda
"IT LEADS TO DERVIAL OF EDUCATION WHEREBY A CHILD IS DISCOURAGED TO GO TO SCHOOL BY THEIR PARENTS SO AS TO PERFORM SOME DOMESTIC WORK AND OTHER COMPLICATED THINGS WHICH CAN DESTROY THEIR FUTURE"– Claire, Uganda
"It is important for children to play and enjoy themselves, to play football, to play cards, ride bicycles and run around, to play together and be children. Child labour prevents children from having a childhood." – Team Football
It Depends…
Others thought that the answer was dependent on the context or age of the children.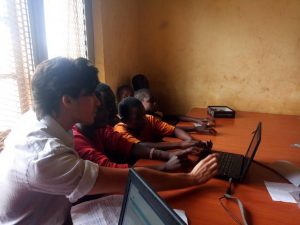 "Such a wide and complex question.  In an ideal world no child under a certain age should have to work – but the world is not ideal.  So many different sorts of work – I think delivering newspapers would be fine for a 14 year old but sex work would not be acceptable.  There also needs to be limits on how many hours children can work so that they have time to attend school and get an education.  So the short answer is that well controlled child labour may be essential in some contexts." – Lis, UK
"It depends on the age of the child. The child should not have to work to survive. Education should be the most important thing. I think age 15 and above is fine for part-time. A lot of children do better with vocational education rather than academically." – Leigh, UK
Finally, the Child Labour Coalition also contributed this interesting fact on Twitter:
"In the United States hundreds of thousands of children perform #ChildLabor on U.S. farms–many are the children of migrant farmworkers performing back-breaking labor that typically starts at age 12."
This certainly leaves us with something to think about. Are you surprised that so many children in the USA engage in child labour?
In Conclusion
This month we have seen some really interesting and contrasting answers, from people in the UK, Uganda and Japan! If you're interested to see what the Drop-In Centre looks like on debate days head over to S.A.L.V.E.'s social media pages to see a video!
As always, we really appreciate you being involved with the debate and hope that you'll join us again next month.