About S.A.L.V.E.
S.A.L.V.E. is a small UK and Ugandan charity based in Manchester working hard to reduce the number of children on the streets of Jinja, Uganda through education. We support the children on the streets to overcome their trauma, return to their extended families and to re-enter education.
We offer a personalised range of programmes to build trust with children who are living on the streets so they are able to move off the streets and create a brighter future through education. Our street outreach team builds trusting relationships with children living on the streets through a combination of street walks, sports and drop in centre services. Our team of dedicated social workers listen to them, run lessons for them, counsel them and offer medical care as needed, which helps to restore their faith in adults.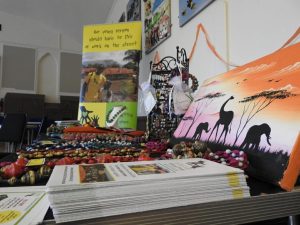 After building a strong bond, we plan together with the child how we can best support them to leave the streets. Normally a child is referred to our Halfway Home or Drug Rehab Centre, where they adjust to life away from the streets. Here, they access further classes, care and counselling to prepare them to return home. Our support is child centred and carefully adapted to create the highest chance of success.
We always aim to resettle a child within their extended family, if it's not possible to resettle them with their immediate family. In the last year, we reunited 68 children with their families, 87% of whom were able to settle and remain home successfully. Once a child has been resettled, we use our regular follow ups to help the child settle at home and to assess the family situation to see if there is any need for further support. We offer educational support for children who would otherwise be unable to go to school and currently support 104 children to study.
We are members of advocacy networks such as The Consortium for Street Children, which challenge discrimination against homeless young people. We run training and action days in Uganda for members of the local community, including schools, local government and the police, to challenge negative views of children on the streets. We were shortlisted for the Permaculture Magazine Award in 2018, for the work we have done on our land which includes our sustainable technique demonstration farm used to teach children farming skills.
Our work in Manchester helps to provide the funding and additional research, advocacy and programme development support to our team on the ground in Uganda.
The Events and Marketing Officer Volunteer Role
This is a really exciting position that will allow you to really get to grips with how a small International Development organisation works. You will focus on our biggest fundraiser of the year, the Peak District Challenge, as an Events and Marketing Officer Volunteer. You will also be given chance to support other areas of the charity, where it is appropriate.
The two main areas of your role are:
Planning for the Peak District Challenge event: including sourcing prizes, recruiting volunteers etc.
Communications and marketing for the Peak District Challenge: website pages, social media content and support materials for communicating with different audiences.
 Aim of role:
To increase support for the Peak District Challenge and thus increase funds available for S.A.L.V.E. International to do our work.
To enrich our communications and marketing efforts from designing images and creative social media posts to targeting corporate businesses to take part in the event.
Supporting the Peak District Challenge event which will take place in September (20th– 21st September 2019). This is a five in one mountain challenge event where people walk or run 10km, 25km, 50km, 75km or 100km.
Key activities for supporting the Peak District Challenge will be: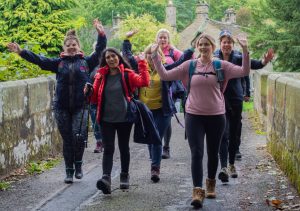 Marketing and recruiting more participants and volunteers for the event
Getting corporate support to donate prizes and other core items
Doing media promotion before and during the event to increase interest
Helping with logistics of the event so that it all runs smoothly on the day/s
Supporting and motivating volunteers and entrants who are signed up
Designing a range of materials for different audiences and in different mediums as needed i.e. image, infographic, video, animation etc.
Extra research to develop material that is provided.
Being creative and presenting information in a new way to tell the story of our work.
This role will suit someone who wants to develop their skills in communications and project management in particular and who has a creative flair.
The essential attributes required (i.e. attributes the candidate will be able to demonstrate and will have an opportunity to develop further during the placement)
Passion for reducing global poverty and that education is a key part of this. A core belief that no child should have to live and work on the streets.
Ability to communicate clearly and to different audiences/ for different purposes
Ability to multitask and manage your time well
Confidence to speak to people that you haven't met before
Flexibility and a willingness to learn
Knowledge about how to use social media
Skills in researching and sifting information from a wide range of sources
Ability to design visually interesting resources using basic computer programmes.
Interest in the outdoors, especially mountaineering or running
Basic video or photo editing skills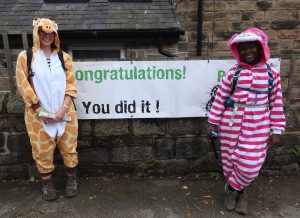 Length of Placement: 12 weeks (for 2-3 days per week)
Anticipated start date: flexible start in June to cover July, August and September
Location of the internship: Manchester, M15 5RF
For more information on the Peak District Challenge, please visit: http://www.peak-district-challenge.com
To apply: please send your CV and Covering Letter to nicola@salveinternational.org
The closing date is Wednesday 12th June 2019