As CEO and a co-founder of S.A.L.V.E. I have found it difficult being away from Uganda for two long years (thanks to Covid-19 and lockdowns). Thankfully though in January I was able to return and I am really enjoying spending time with our amazing team here, seeing first-hand how the generous donations and support we have received over these two years have been wisely used to continue the safe, inclusive and caring environment we are so proud to call S.A.L.V.E.
One of the main changes I have noticed is the children we work with – two years on and some of them are so tall we are thinking of starting a S.A.L.V.E. basketball team! There are also so many more of them! Covid-19 forced more children to the streets and we are so pleased that, thanks to your support, we have been able to be there for more children in their time of need. I've loved seeing our new Drop in Centre for Girls in action and seeing the good it is doing helping us to reach out to more girls on the streets. Our new Girls Halfway Home is also near completion, which will offer a safe haven for girls away from the streets as we work to resettle them to a safe family home. I look forward to seeing it open very soon!
Sadly though I have also witnessed that there are still lots of children on the street and many of them younger. Prices of food, fuel and school fees have soared in Uganda which is a catalyst for this. Increasing poverty has driven many to the streets and we are witnessing more victims of abuse, forced prostitution and child marriage.
There is however a continued sense of hope and resilience amongst street-connected children to overcome the additional challenges that Covid-19 has thrown at them. We will keep working hard to empower these children to have brighter futures and ensure there is 'No Street Called Home'. Thank you for helping us do this – none of this would be possible without your continued support.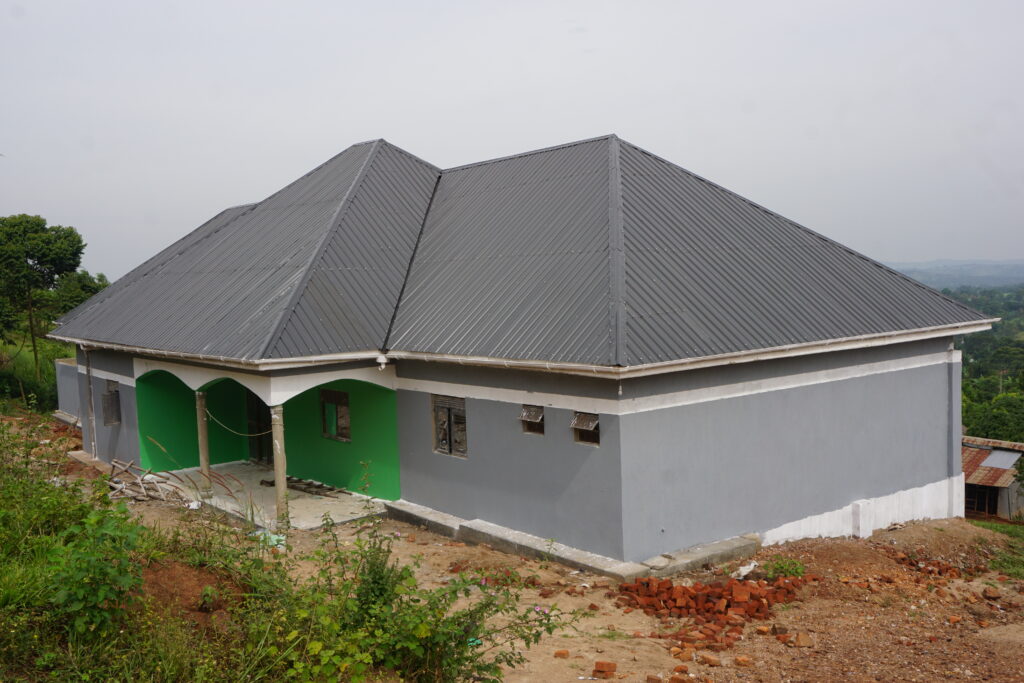 Can you help a child go to school?
We now have over 40 children who need educational sponsors to help them attend school. This has increased as sadly a number of existing sponsors have had to end their sponsorship due to changes in personal circumstances.
We appreciate that there are a lot of demands on peoples' finances but did you know you can sponsor as a group of friends or family, a workplace, a community or faith group?
Sponsorship costs as little as 67 pence per day or £20 a month.
Please contact us to learn more about sponsorship and how you can help a child reach their potential and go to school.
S.A.L.V.E. February news roundup
Read our latest blog by our Halfway Homes and Resettlement Manager Solomon, who vividly describes a young boy's story of life on the streets.
See the smiling faces of children who have returned to school, many of whom have been out of education for almost 2 years. This is the longest closure of schools anywhere in the world. It's safe to say that the children are utterly delighted to be back with a renewed passion to get back to education.
Learn about volunteering for S.A.L.V.E. through our profile on Harry, who supports us on our monthly Inequality Question. We are also looking for volunteers to help us sell raffle tickets later in the year, could this be you? Please contact Amy to find out more.
Listen to our podcast and hear from two street-connected children as to what it was like living on the streets during the COVID-19 pandemic and lockdown.
The S.A.L.V.E. Lottery for Change winner this month is Su!
Congratulations Su on your £100 prize win! Would you like to be next month's winner? For just £3 a month you can be in with a chance of winning £100 and provide a street connected child with lunch for a week! Find out more here.
Webale nyo
Thank you for your continued solidarity and support. Today is our 14th birthday as an organisation and we are so grateful to be part of such a caring community of people, working together to give opportunities to children living on the streets of Uganda.
If you have any questions or feedback, please do not hesitate to get in touch. We always love to hear from you 🙂
Lots of love and sunshine from,
Nicola and the whole S.A.L.V.E. team