The International Day for Street Children is celebrated every year on 12th April. The day provides a platform for the millions of children on the streets around the world – and their champions – to speak out so that their rights cannot be ignored.
International Day for Street Children 2017
This year's theme for the International Day for Street Children is rights.
Every day, children across the globe suffer abuses of their human rights which violate the United Nations Convention on the Rights of Children. For homeless children living on the streets, there are few means of obtaining these rights, few means of ensuring they get access to; clean water; nutritious food; durable shelter; quality health care and; physical and psychological protection.
Recognising the rights of these children is a big step towards creating real change.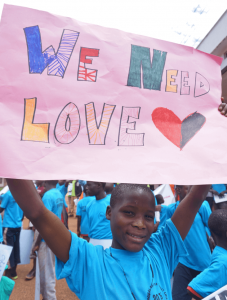 Why now?
There has never been a better time to get involved. The year 2017 will witness the release of the United Nation's (UN) General Comment on street connected children. This means that for the first time, there will be a set of UN guidelines specifically for street children. This will help Governments all over the world help to recognise the rights of street children, considering them in debates and policy formation.
That's why 2017 is our time to recognise these rights and stand in solidarity with street children, making sure our governments enact these guidelines.
We need to make these rights a reality for street children everywhere.
This is our time. #OURTIME17

International day for street children 2016
Last year's theme for the International Day for Street Children was "Identity". We looked at street children's identities in terms of the difficulties they face when trying to secure identity documents (such as ID cards or birth certificates) and how this leads to them not being able to access key services such as education and healthcare or to face harassment by the police. We also looked at Identity in term of how street children define their own identities, how they see themselves and also how societies in general perceive them.

International Day for Street Children 2015
The theme for the International Day for Street Children in 2015 was 'What would you change about your streets?'

We asked the children we work with in Jinja what they would change about their streets. 
They had the chance to become journalists and created Jinja's very first newspaper written entirely by children living and working on the streets as well as a news report.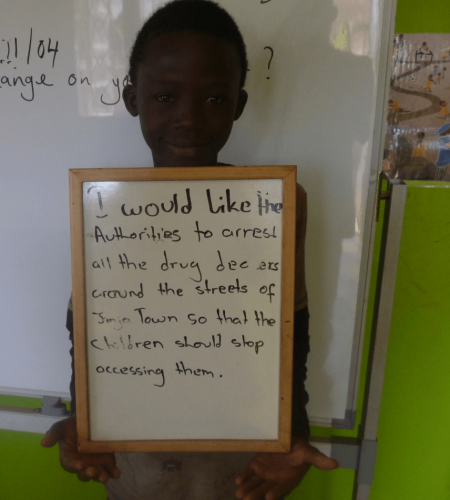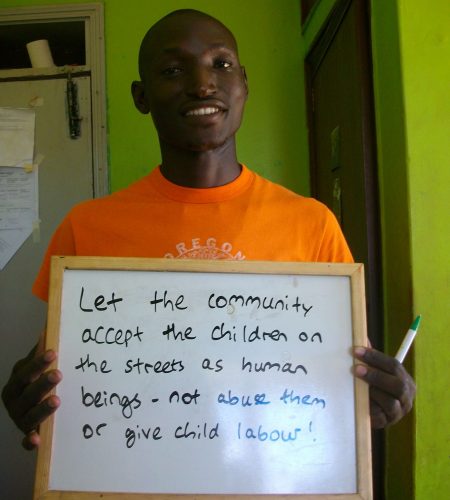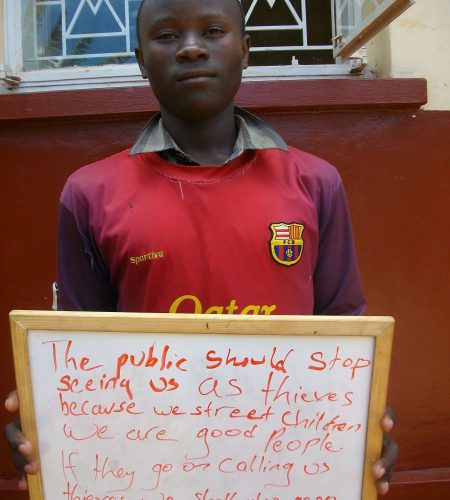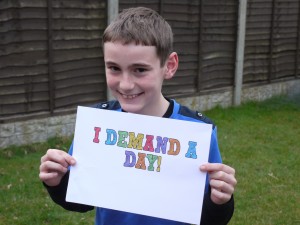 Teach all about it using our free school resources
It would be fantastic if you could use the teaching resources provided within the education hub to teach a series of lessons about children's rights and life on the streets in the run up to or directly after the International Day (and make sure to use our guide to raising awareness to promote your involvement with the day!). However if you are short on time we've also made a whole school assembly to help you promote the day and explore the issues it raises with your school.
How can you get involved?
Spread the word: on facebook and twitter – make sure you have liked us on facebook and are following us on twitter as you can join us in sharing images and messages of support online. Use the twitter hashtag #tweetfortherstreet @SalveInt.
Inequality Question: Take a look at our Inequality Question website and join the debate with children living on the streets in Jinja about Inequality. Why not sign up and take on an Inequality Challenge in April? You could even choose to loose your identity for a week to get a small insight of what it might be like to have no identity,
Fundraise: Sleepout in Solidarity with children on the streets and raise money so that we can help even more children leave the streets and return to education. Or if your feeling a little braver then why not Skydive for S.A.L.V.E.?