Reaching the last mile is hard
Rural areas are often poor, especially in developing countries like Uganda. Rural people are highly affected by food insecurity, malnutrition and disease which impoverish lives. Poverty causes stunted growth in children and general poor health in adults. In Uganda, the good news is that most of these people are blessed with plenty of rich and fertile land. This is the one thing that can be used to avert the effects of poverty if rural people take their time to invest in the land.
Even though governments through various agencies are investing in rural areas through poverty relief programs, a lot of rural populations are never able to escape poverty. Some programmes sadly end up helping out already improved homes, without always reaching the most vulnerable who are often the most remote.
Many rural people depend on subsistence agriculture where they live hand to mouth eating whatever comes from the land. These communities are also faced with great environmental risks – most man-made and some beyond their control, like the changing climate or locusts, but still impacting on their very existence. 
Sowing the seeds of knowledge
The Permaculture programme by S.A.L.V.E. International is contributing to a long sought-after solution to this dilemma.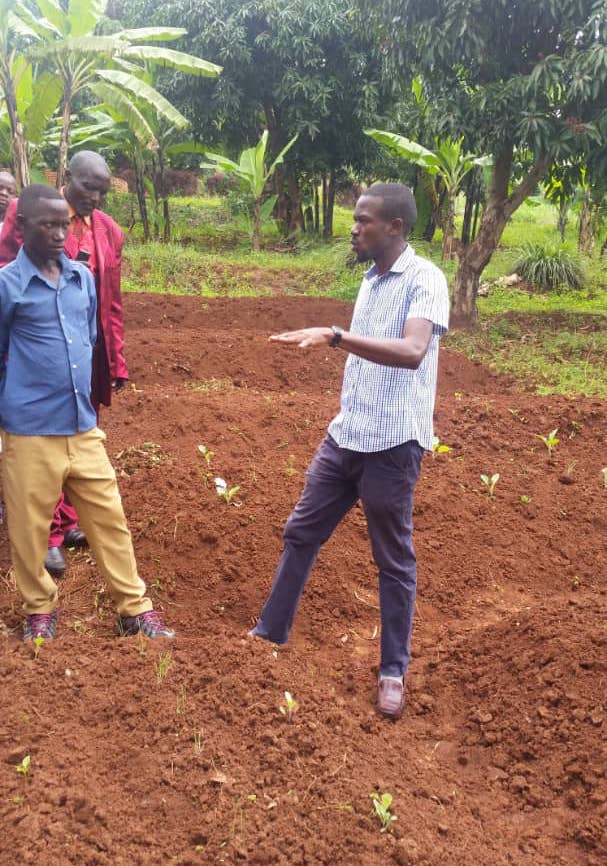 This programme provides start-up items like seeds and productive tools for the rural poor. They also receive hands-on sustainable production knowledge about how to practice permaculture techniques to make the best use of their land. Continual assessment through physical training and mentoring visits and telephone conversations help to educate participants on the steps to take so as to produce the best crops. The produce is partly sold. After seeds have been saved for future growing seasons, good market prices earn a profit that will be further reused for continued production. Farmers in this programme will spread their knowledge to their neighbours through a community workshop that helps to disperse sustainable agricultural information as well as share some more inputs in the form of seeds. This helps in transferring useful knowledge that transforms the welfare of rural communities. 
All in all, farmers who have been stricken by poverty can have their lives changed for the better. Please support us in this cause and continue to look out for the rural poor so their children don't need to keep running away to the streets.
According to the Food and Agriculture Organisation of the UN, 783 million people still live in poverty linked to failure in agricultural systems. Sustainable development goals like zero hunger, climate action, affordable and clean energy, clean water and sanitation are directly linked to agriculture and its development. We all have a responsibility to contribute to the development of sustainable agriculture and help erase poverty from our communities.