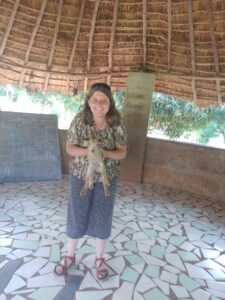 I am now back from spending almost two months in Uganda. It's been such an inspiring trip – meeting old and new members of the S.A.L.V.E. International family. It feels even more special after being kept apart by COVID restrictions for so long. A special shout out to Alfred Ochaya for his brilliant and resilient leadership.
The work we do to support street connected children isn't easy. The incredible team I'm privileged to work alongside humble me with their dedication and passion to see as many children as possible safe at home again – no matter how complex the case.
So I'm coming back to the UK more determined than ever – the children on the streets are getting younger and often more hidden to try to avoid the abuse they face – so it will need as many people as possible to join hands with us to help to ensure that no child has to call the streets their home. Thank you for choosing to be one of these people.
– Nicola, CEO and Co-Founder
March news roundup
Watch us celebrating our 14th birthday in style with plenty of cake and even more singing! Thank you to all of our global family who have supported us into our teenage years. 
Read our latest blog by our permaculture teacher Enock, about how we are trying to have a lasting, positive impact on communities once we resettle a child home. 
Check out the photos from the opening of our Anam Cara Home of Healing for Girls. Now opened, it will provide a safe place for girls who have been living and working on the street to sleep, bathe, receive medical care, counselling and support. Our team will work with these girls to help them overcome the trauma of being on the street with the aim to resettle them to a caring family home. 
Listen to our podcast and hear from a street connected child about the difference that learning permaculture has meant to him and how it is helping children who formerly lived on the streets to be able to settle back home successfully. 
Enter our raffle for your chance to win!
We are very excited to launch our 2022 fundraising raffle with lots of fabulous prizes! All funds raised will be used to help children living on the streets of Jinja, Uganda to leave the streets, return home to their families and rejoin education. The more tickets we sell, the more funds we can raise and therefore the more children we can help.
Tickets cost just £5 each and you can buy as many tickets as you like, which will of course also give you more chances to win.
One of our top prizes is a 2 night stay in a luxury cottage in Ripon. You can see the full list of the prizes is here.
Please tell friends and family about it too – it's all for a great cause after all. Enter our raffle today!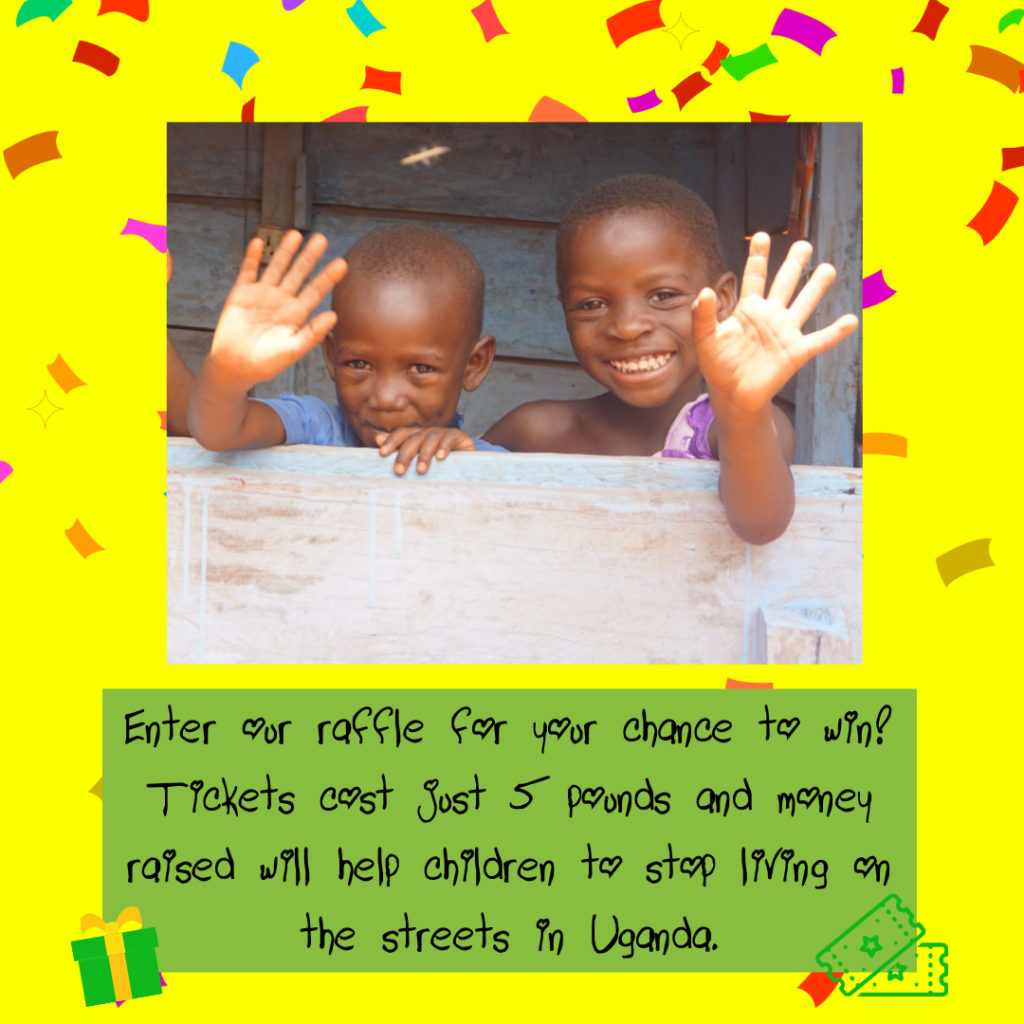 The S.A.L.V.E. Lottery for Change winner this month is Michael
Would you like to be next month's winner? For just £3 a month you can be in with a chance of winning £100 and provide a street connected child with lunch for a week! Find out more here.
Webale nyo
Thank you for your continued solidarity and support. We are so grateful to be part of such a caring community of people, working together to give opportunities to children living on the streets of Uganda.
If you have any questions or feedback, please do not hesitate to get in touch. We always love to hear from you 🙂
Lots of love and sunshine from,
Nicola and the whole S.A.L.V.E. team
Each month the children in Uganda want to hear from your for our Inequality Debate. This month is the question is about gender and helping all genders to fully meet their potential. What do you think can be done? Share your views here. The children love hearing thoughts from friends around the globe on their debate question!