S.A.L.V.E. International joins bid to save small international development charity sector
S.A.L.V.E. International is joining thousands of other small international development charities across the UK in their call for Government support. This comes following the announcement that, due to lack of financial support, nearly half (45%) of the UK's small charities working with the world's poorest people are expected to close.
Surveys from the Small International Development Charities Network show that 89% of these charities are on the frontline responding to COVID-19. The crisis has had a disproportionate effect on the sector, which is seeing a 27% increase in demand and a 33% loss in income.
Small international development charities support millions of people across the globe, and employ tens of thousands of people in the UK.
How is the current pandemic affecting S.A.L.V.E.?
S.A.L.V.E. International supports children living on the streets of Uganda. Since the start of the COVID-19 pandemic, we have seen a dramatic rise in the number of children turning to the streets due to starvation at home. Many children are struggling to get even one meal a day.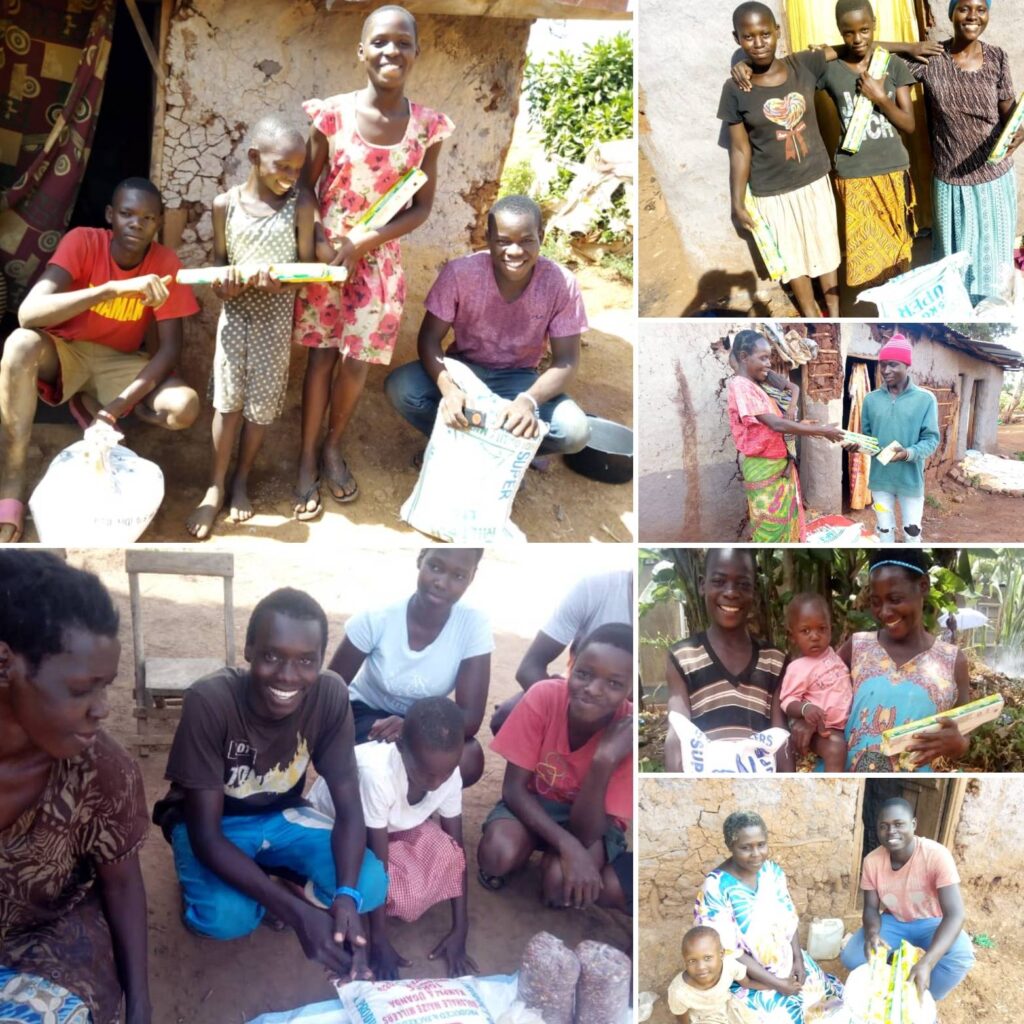 Isma, 14 said "When the lockdown happened, I thought the whole world was abandoning us to die from COVID. They went into their houses to be safe. But we were on street and left behind. I slept in a drain during the night curfew to avoid being beaten for being out. Then S.A.L.V.E. opened its Emergency Centre for us to be safe and I was happy."
COVID-19 is a global crisis, which requires a global response. In recent months, S.A.L.V.E.'s work overseas has sharply refocused to find new and innovative ways to adapt to coronavirus and work with communities to fight back.
S.A.L.V.E. transitioned its services throughout the pandemic to be able to offer emergency shelter for 84 children to be safe off the streets. They also offered food and soap supplies to over 1,500 people from the most vulnerable families during the core lockdown months to try to prevent more children from turning to the streets to survive.
Nicola Sansom (CEO) from Manchester says "we're in a perfect storm. The need for our services are skyrocketing, but we are struggling to raise funds and have not been eligible for government support. Lots of young girls on the streets are sadly becoming pregnant as they have to turn to sex work to get food. We need to act now to ensure that a generation doesn't lose their future due to the COVID pandemic".
What is the Small But Mighty campaign?
A collapse of the small international development sector would mean a collapse in S.A.L.V.E.'s impact, in both the UK and in Uganda. The Small But Mighty campaign is calling on the UK Government to commit to a £50 million package of support over two years, funded from the Overseas Development Assistance (ODA) budget. The UK has a commitment to give 0.7% GDP to support international development enshrined in law. This timely government support would help ensure the survival of these vital charities, including S.A.L.V.E. International. This would ensure these charities' future, and protect their ability to help communities throughout the world defeat the virus and build back better.
Join us in supporting this important and timely campaign.
The global pandemic has shown us just how interconnected the world is. We need to make sure that the poorest in the world, are not the ones made to pay the price of the pandemic.